Named after the brightest star in the night sky, Sirius is a contemporary and fully-upholstered modular sofa that provides a space for sharing, working or even a place where meals can be enjoyed. Right angles and curves combine for a flexible and asymmetrical interior landscape.
SIZE
Numerous possible sizes and configurations. As shown:
172 09 ISLAND
W240 x D205 x H65.5cm
W94 1/2 x D80 3/4 x H25 ⅘ "

LEAD TIME
18 weeks. More information here.
SPECIFICATION
Available in a range of fabric and leather options. See menus below for further material information.
This product is compatible with an interliner material that can help comply with local flammability regulations.
Scatter cushions pictured are included with this sofa configuration. Additional scatter cushions are available separately. Find information on Sirius Sofa Scatter Cushions here
Crafted at the solar-powered De La Espada factory in Portugal. Designed by a creative partner and rigorously engineered with the support of our in-house product development team and expert craftspeople. Durability, comfort and aesthetics combine for a product that lasts a lifetime.
Textiles supplied by a renowned Danish partner with fabric mills in Norway, Italy and the UK. Leather sourced from tanneries in Sweden and Italy using only hides from European cattle.
DOWNLOADS
Download product-specific information from our Resource Library here.
Find care information here.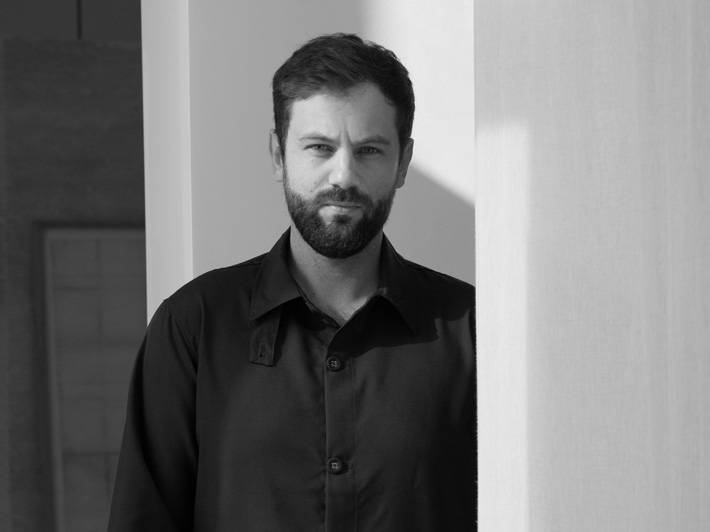 Award-winning French designer Anthony Guerrée creates furniture that combines traditional craft with an innovative vision inspired by his travels, personal interactions and literary encounters. Each product is functional with a bold, sculptural form and meticulous detailing.
Guerrée approaches his work like an interior designer, with an eye to how the products relate to one another and how they may create an interior landscape, while playing with the geometry and asymmetry of each piece.
"I love to design a collection of furniture as one that tells a story, because each design has to be more than simply functional. My aim is to design furniture pieces that are the tangible, flawless result of the dynamics between tradition and innovation," Anthony Guerrée.
Our fabrics are hand selected for their luxurious touch, hardwearing performance, and rich depth of colour. The collection represents different price points, with each fabric priced from Range A through Range D.