FLATTERED APARTMENTS PORTO - SEA-FACING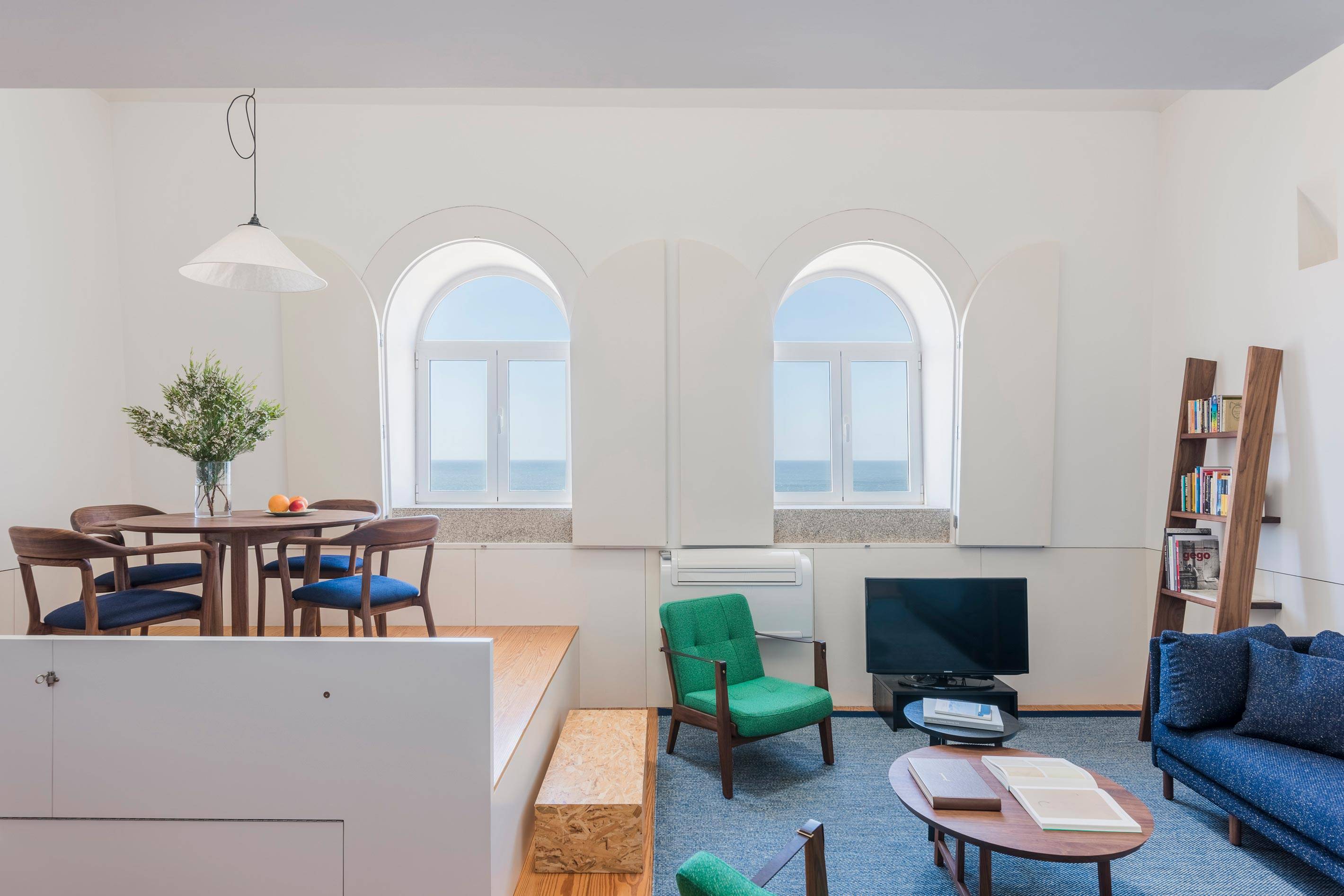 In partnership with Flattered Apartments, De La Espada created a rentable holiday home in Porto's Foz do Douro neighbourhood with panoramic views of the sea. The Flattered founders, Miguel Mateus, Catarina Silva, and Catarina Alves, worked with architect José Carlos Cruz to design the interior architecture, reflecting an empathy for locale and the building's past: local materials and original features serve as the framework for a space that is contemporary yet rooted in history. Flooring is made from wide boards of local pine heated from below, windows are framed by original granite, and the washroom is clad in Carrara marble with beautiful sky views through the large window.
The split-level apartment includes a dining room on a raised platform, a living room with a hidden pullout bed, and on a mezzanine level, a private bedroom with a pitched roof and skylight. Furniture made just an hour's drive away at the De La Espada factory in Mira features throughout: Duet Chair, Shaker Round Table, Trio Console Table, Trio Round Coffee Table, Trio Side Table, Frame Sofa, Solo Bench, Extend Mirror, Capo Lounge Armchair, Capo Bed, Commune Stool, and Lianou Stool all designed by Neri&Hu; and Ladder Bookcase by Autoban. The home harnesses the thoughtful hospitality of Flattered and combines it with exclusively De La Espada furniture and styling.
Photo credit: Carlos Teixeira