QUIET STUDIOS: INTERIORS THAT RESONATE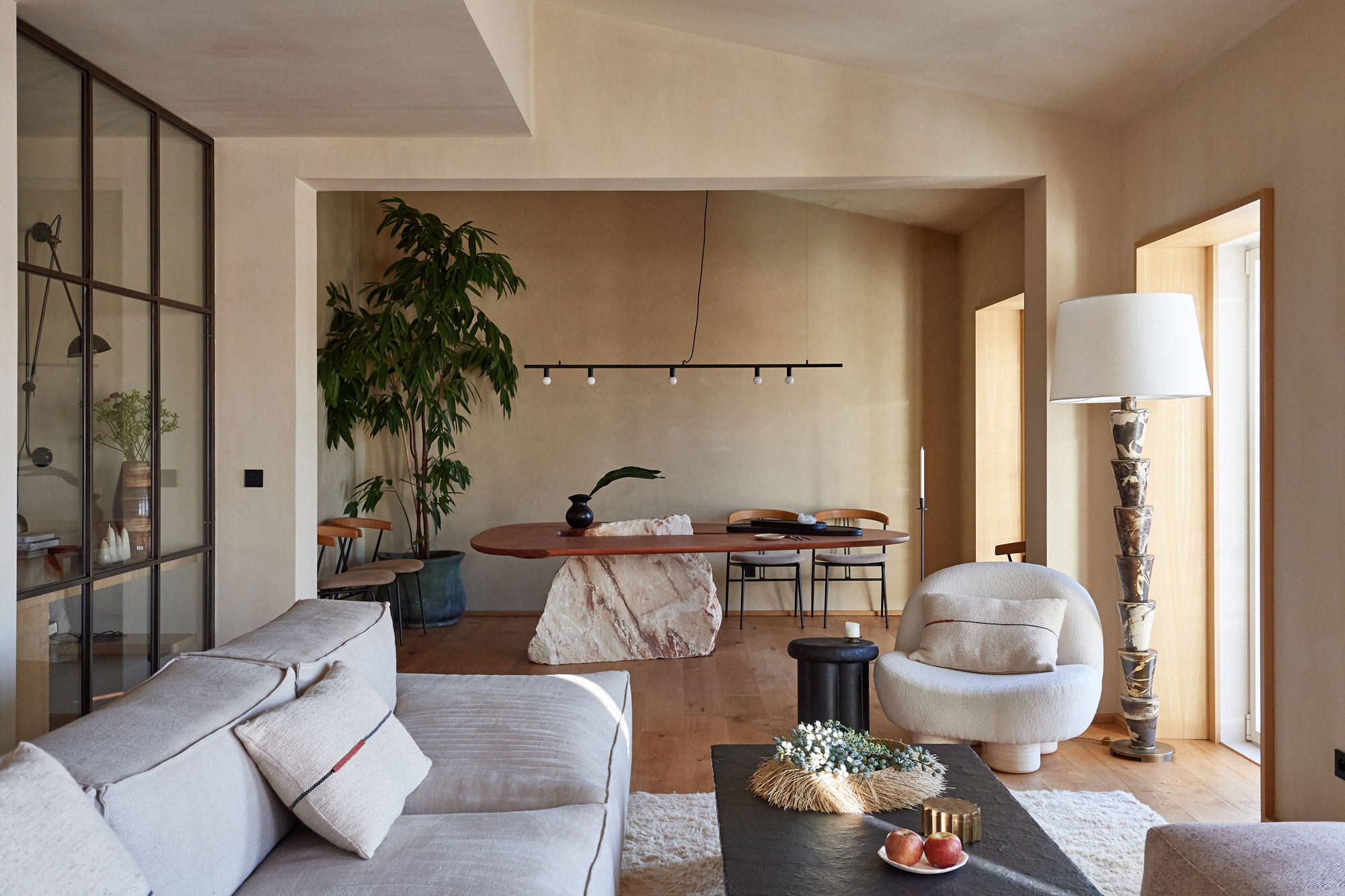 Jasmim Tower designed by Quiet Studios. Photo by Daniel Schäfer
"Antiques bring a unique poetry we can hardly reproduce."
Who we are as individuals is not tied to this particular time or place; we can find rooting in our current home and the wider world, in the present moment and in our personal and collective history. Daniela Franceschini, interior designer and CEO of Lisbon-based Quiet Studios, understands this well, creating interior spaces that are contemporary and classic, local and global, and which incorporate touches of vintage and artisanal craft. Working across residential, commercial, and hospitality, she combines this aesthetic approach with a deep understanding of the psychology of space, creating interiors where one feels truly connected.
Franceschini's aesthetic was in part influenced by her international upbringing. Born and raised in Spain to Spanish, Swedish, and Italian parents, and educated in Madrid and Berlin, she was exposed to a range of cultures and ways of approaching design from a young age. She explains her German influence thus: "I come from Spain; we mostly live outdoors. In Germany, I opened my eyes to the culture of those who spend 80% of their lives indoors. It develops a different technology and more time to think of what happens to us indoors, and how we start interacting with spaces and creating other activities. Activities call to the creation of others and new and different kinds of spaces."
Daniela Franceschini photographed by Arthur de Kersauson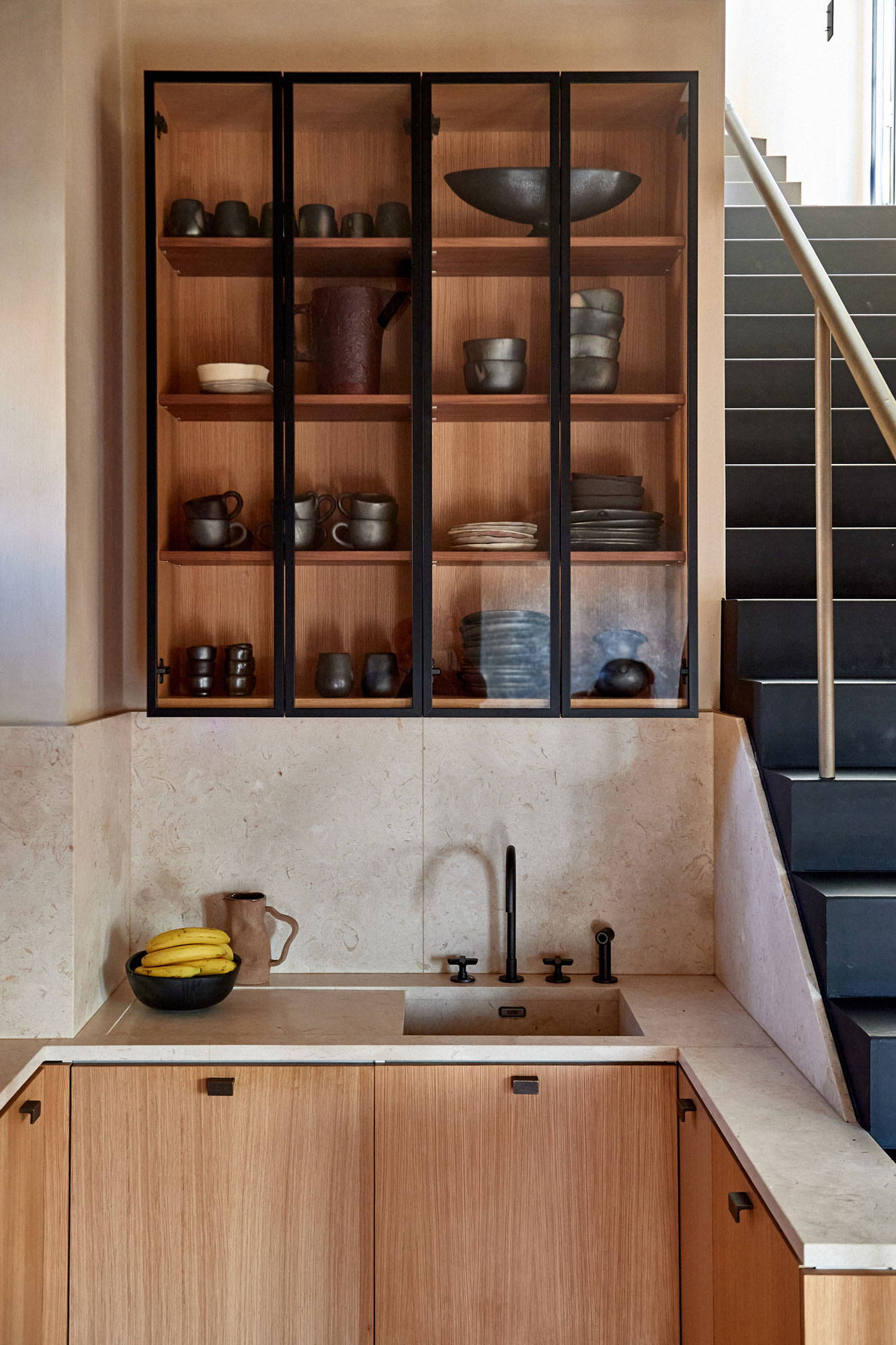 Jasmim Tower photographed by Daniel Schäfer
Visiting her Swedish grandfather as a child also left an imprint on her design sensibility; the calm feeling of his Scandinavian-design home is one she recreates in all her projects using her own design language. Lisbon, the city she has made her home since 2018, is another influence; here, she highlights historic features in her modern projects, and incorporates local creativity through the use of vintage pieces as well as art and craft she commissions. But it is the psychology of space that most interests her.
"I am interested in what most people don't see is happening in a space or can't quite describe at first sight. There are colours that calm us or awaken us, there are studies that show how creative work further develops in higher-ceiling spaces while accounting productivity increases in low-ceiling spaces. It is fascinating to me," Daniela explains. By exploring this part of her curiosity, she is able to deliver greater richness to every project, creating powerful experiences for visitors which they can sense but perhaps can't quite name.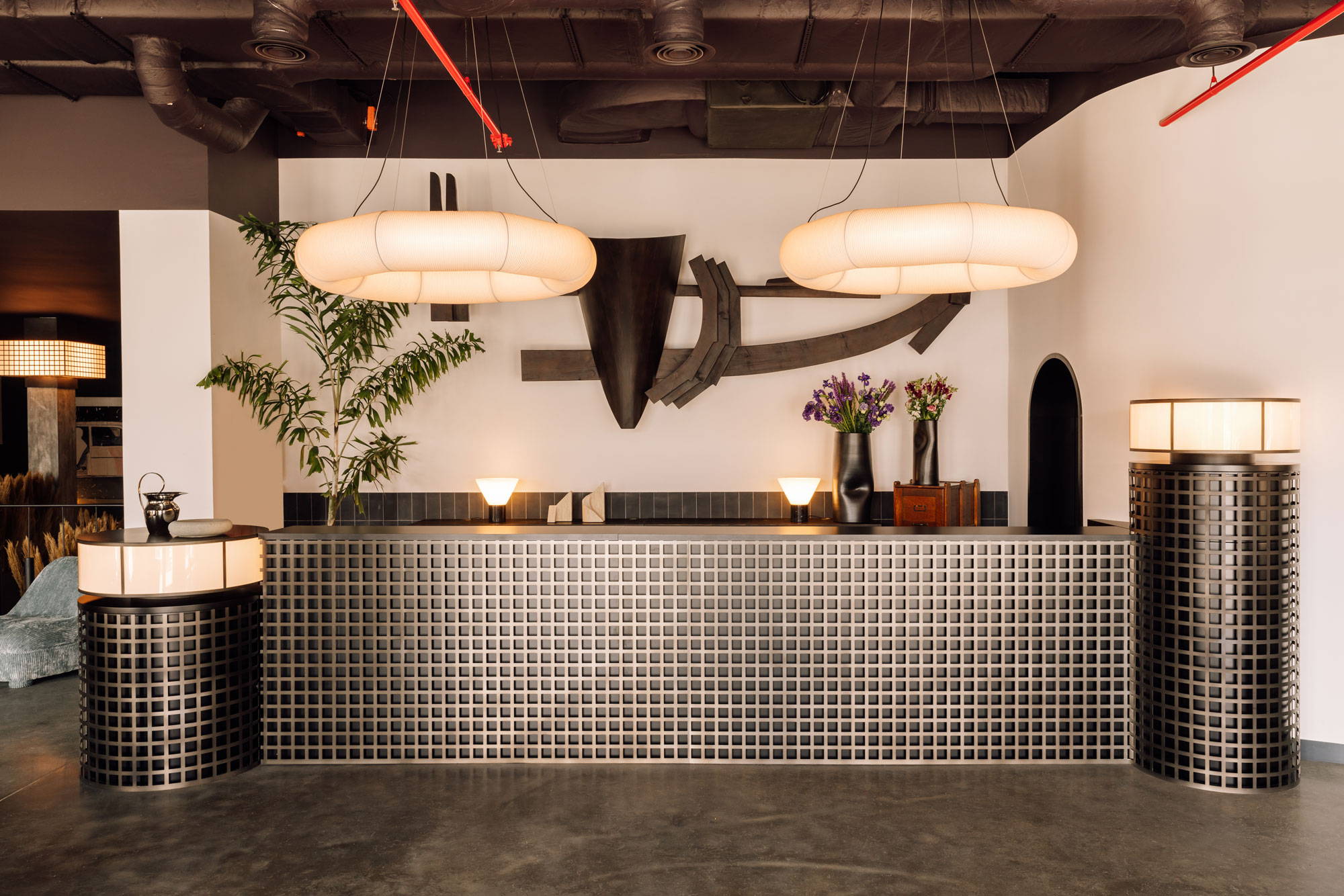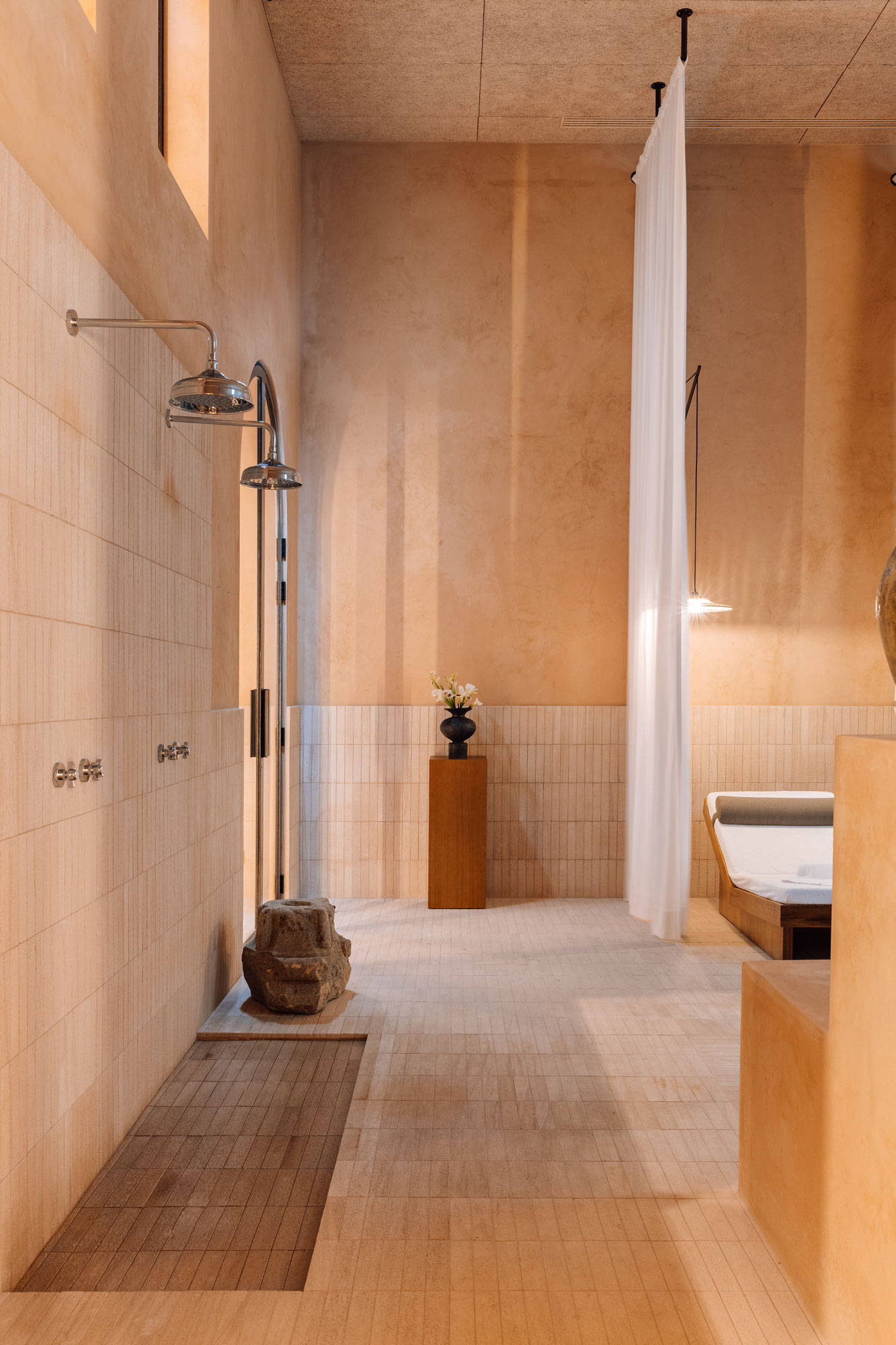 Rebello Hotel photographed by Francisco Nogueira
Her design for the Rebello, a Bomporto Group five-star hotel in Vila Nova de Gaia overlooking Porto, honours the building's industrial past and, inspired by the creative ways artists use industrial spaces, intentionally stimulates the creativity of hotel visitors. The high ceilings throughout the 104-room hotel are just one of the ways Franceschini achieved this. The designer also worked with the psychology of colour to magnify the effect, and combined different materials and textures for an inspiring tactility. The interior celebrates creativity with a curated collection of both local and international art and design, as well as custom furniture and installations created in collaboration with local artisans and craftspeople.
Local materials feature prominently in Quiet Studios' work. The studio honours the beauty and nobility of natural, local materials and their role in creating emotionally resonant interiors with a sense of place. The studio's design for White Azores, a 10-room boutique hotel on São Miguel Island with a "white" concept, brings outside materials in to create a strong connection between the hotel and the landscape. Volcanic stone detailing in the interior echos the volcanic rock cliff on which the hotel perches, pine elements are made from timber native to the Azores, and the island's poetic natural light is sculpted through the space with the thoughtful placement and design of windows and apertures.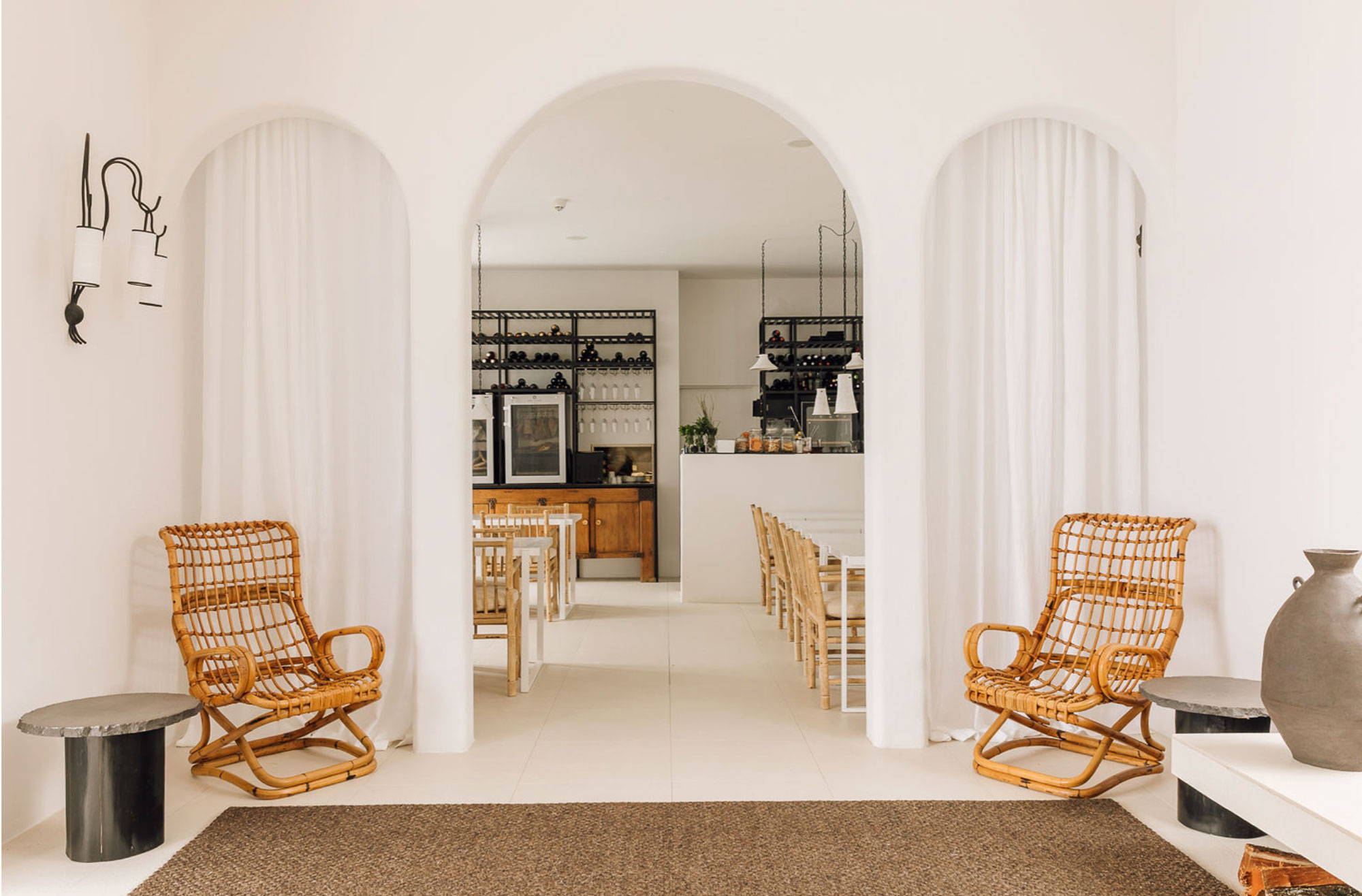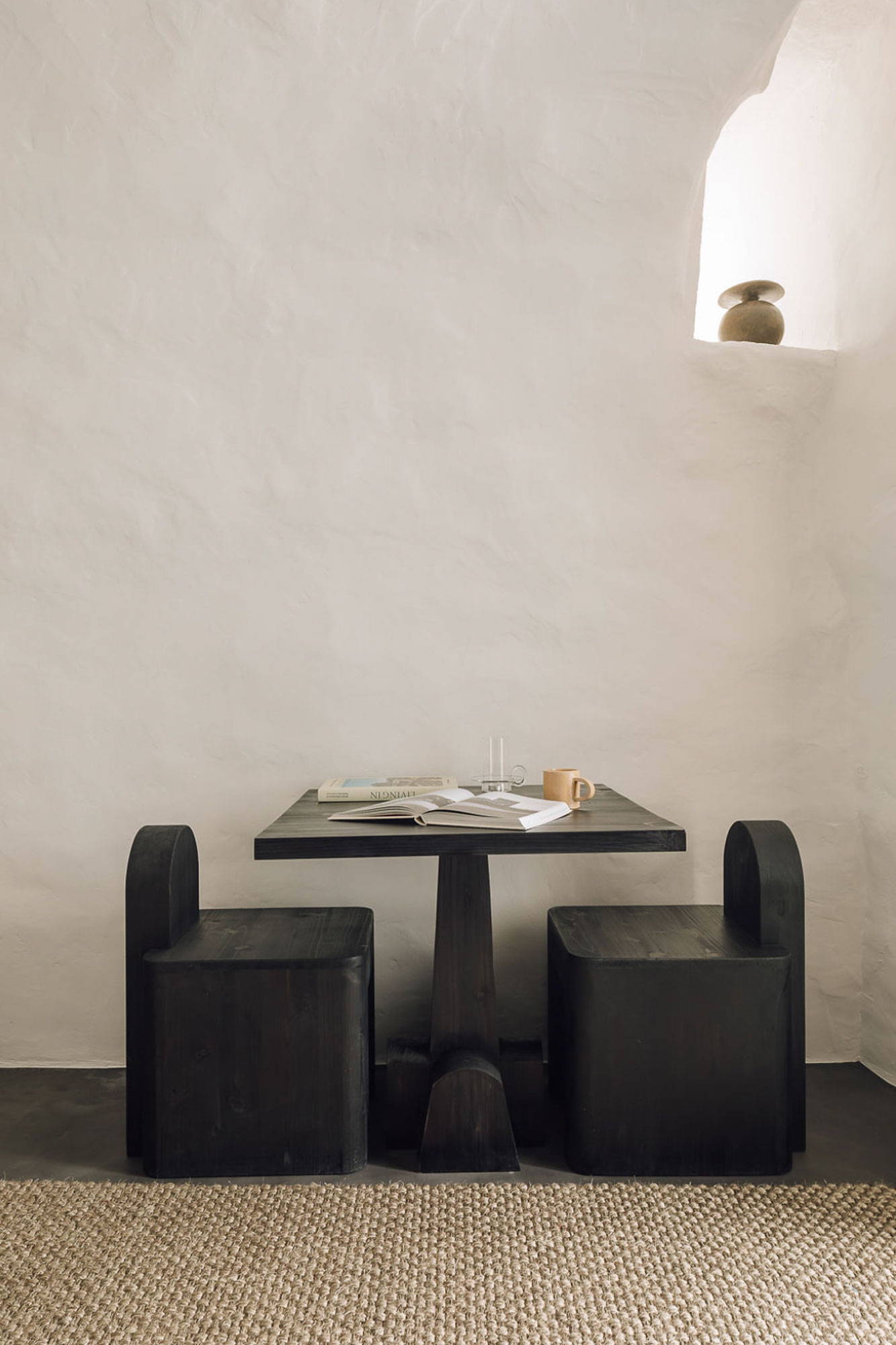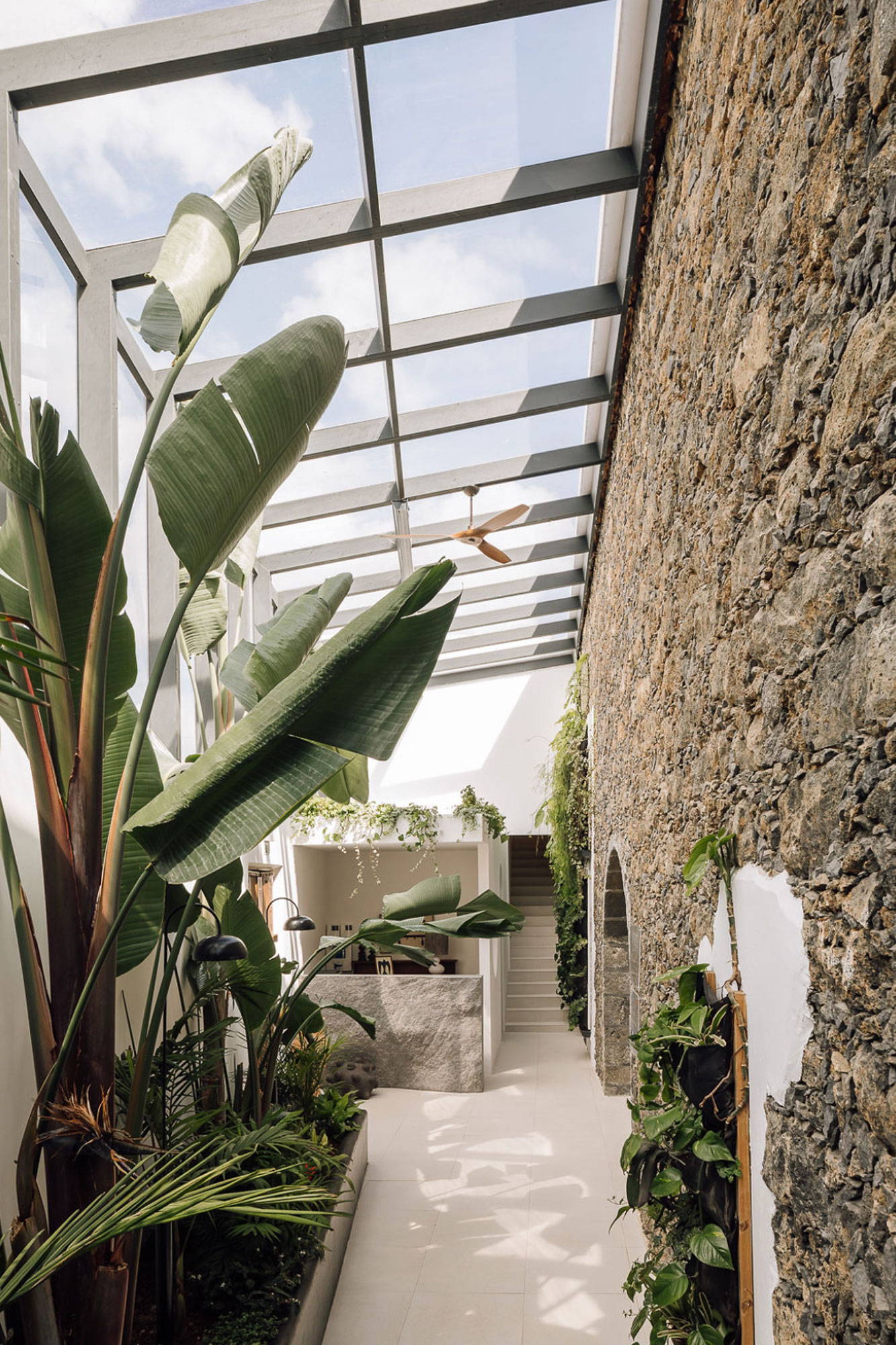 White Azores photographed by Francisco Nogueira
While working with local materials and artisans has environmental and social benefits, Franceschini is quick to shut down any discussions about sustainability, having grown wary of greenwashing while studying sustainable fashion design in Berlin. "I do not believe in the marketing of speaking about your ethics; good products should just come from the awareness of your impact. And yes, I believe if we are responsible, in any production, we are responsible for knowing where they come from, who made it, and the real cost. I believe that if everybody was 'taking care of their own garden' things would be different, but I realise how unrealistic that is. Impact in general is fascinating and endless." Daniela chooses to work with integrity when it comes to materials, craft, and relationships with her collaborators, enhancing not only the experiences of those living in or visiting her interiors, but the experiences and livelihoods of the designers, artists, and makers who bring each project to life with their skill, dedication, and creativity.
Sometimes this creativity is in the form of commissioned art or accessories; sometimes it is in the shape of furniture, designed in collaboration with Quiet Studios to suit the specific demands of a project. Magnolia restaurant in Praça das Flores, Lisbon, a partnership between film director Yves Callewaert and chef Camila Martins, was particularly demanding when it came to furniture design due to the small space. With a desire to maximise the usable space and maintain the building's timeless aesthetic, Quiet Studios created a strategic floor plan and carried out a sensitive redesign, maintaining historic elements — including the tile floor, 1930s ceiling mural, and 1950s shelving – and complementing them with new items, thoughtfully designed to appear as if they always belonged. The studio designed stools, tables, a marble and wooden bar, and a long leather bench running the length of a wall, in collaboration with local craftspeople who then crafted each to an exceptional standard. For Daniela, the furniture was a natural part of the restaurant's design: "When it comes to furniture, I see a space and a piece of furniture to fit that space comes to my mind," she explains. The interior was warmed still further with lime-washed walls and antique and vintage accessories that complemented the history of the building, and continued the layered timelessness of the aesthetic. "Antiques bring a unique poetry we can hardly reproduce," Daniela says.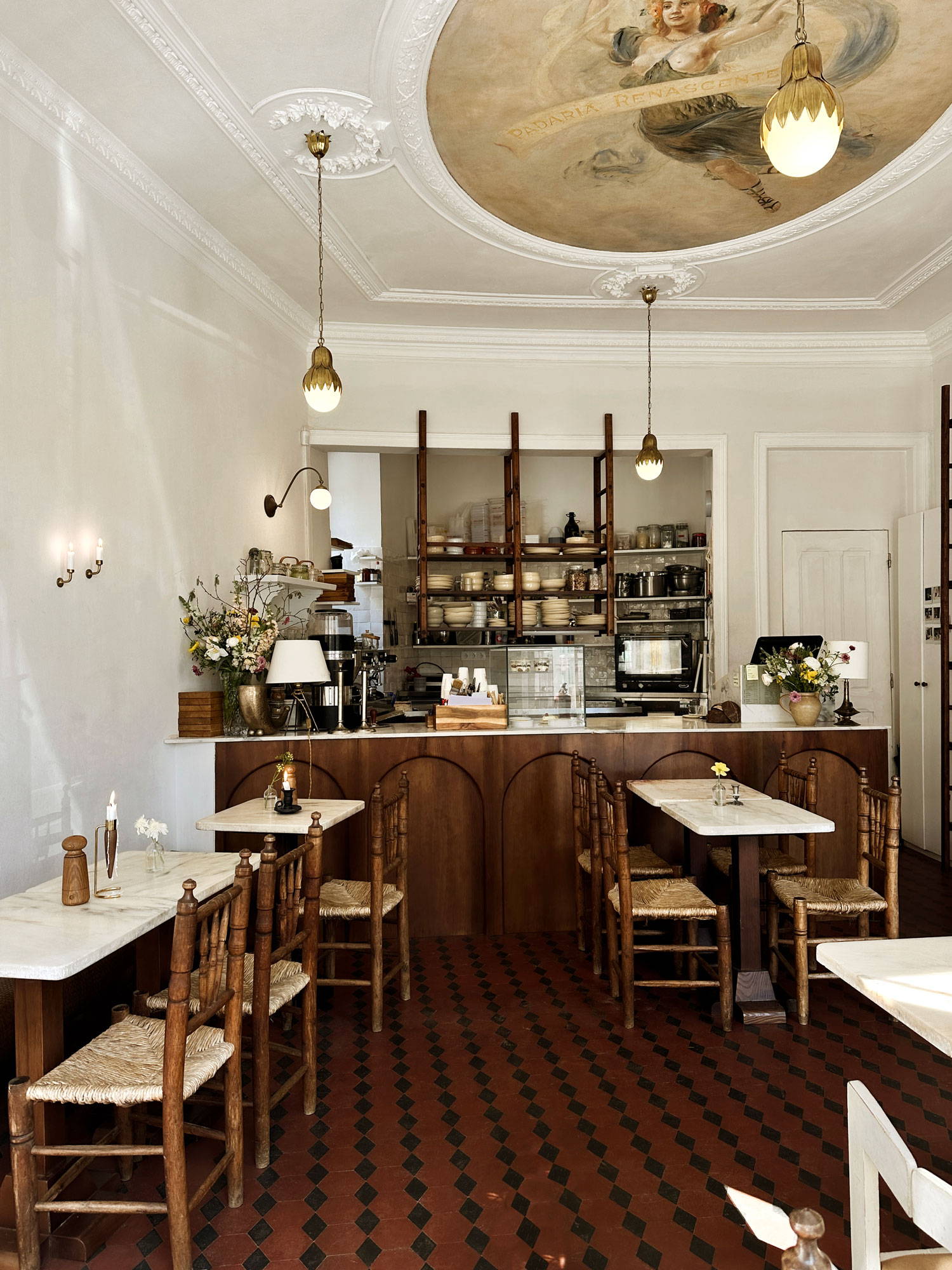 Magnolia photographed by Mathias Van Duuren
Quiet Studios' interior design has a deceptive simplicity that belies its great depth. Their spaces deliver such a sense of ease, calm, and belonging that they feel almost as if they have always existed. But it is exactly their depth that makes them able to deliver this feeling. The studio creates interiors that resonate by showing great sensitivity for the people who will inhabit the spaces and their psychology, their craving for tactility, and their connections to time and the world. They weave in the thoughtful use of vintage pieces and the talents of skilled artists, craftspeople, and artisans while delivering projects with a clean, open, refreshing contemporaneity. It is a recipe that speaks to us all, and demand for the studio's services is always high. Daniela shares a few of their many current and forthcoming projects: "I am working on a couple of houses in Meco, a house in Comporta, starting an exciting hotel I can't speak much about yet, several apartments in Lisbon, the next Magnolia bistro, a fine dining restaurant also in Lisbon, a house in Aljezur, a music club…" So there is much to look forward to and, in the meantime, many highly acclaimed Quiet Studios-designed accommodations and restaurants to enjoy.

Learn more about Quiet Studios


---