---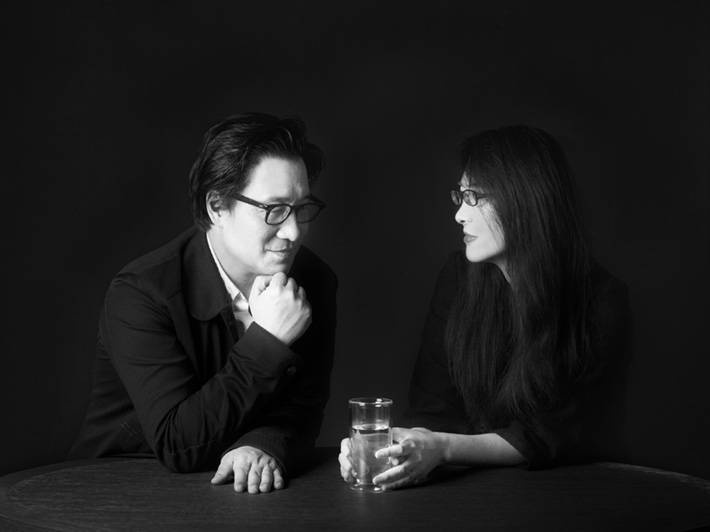 Neri&Hu is an inter-disciplinary award-winning architectural design practice based in Shanghai, China. With their product line, 'neri&hu' they seek alternatives to the normative. neri&hu is the reinterpretation of the beauty in the raw material, changing perceptions through what is revealed, examining history and its path, or capturing an ordinary scene in a snapshot.
"We're designing it in China and having it made in Portugal. Why? Because it's really just the best craft we've seen so far. What we're saying is that China needs to step out there and show the world that we can also design and create," Neri&Hu.
---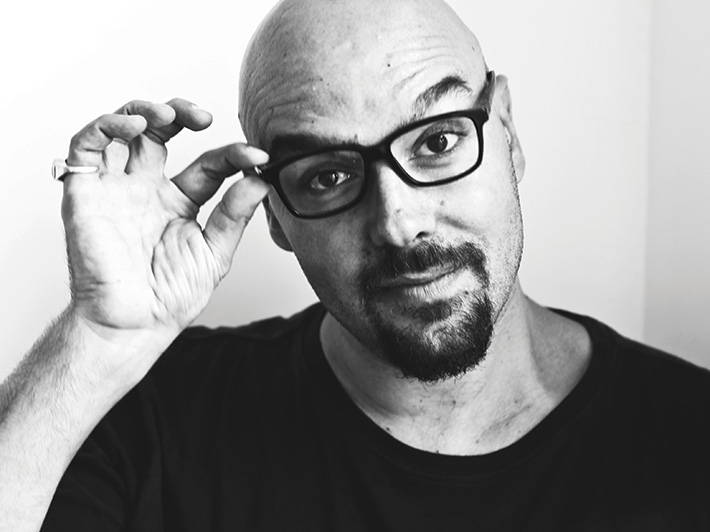 Luca Nichetto is an acclaimed Italian designer with offices in Venice and Stockholm. His work is informed by his collaborative approach to design and deep respect for craft across all disciplines. For his product line, 'Nichetto' he creates products with personality, distinction and versatility. The pioneering yet classical forms highlight the unique characteristics of the premium materials and superior craft.
"My idea was really simple, to work really deeply with details and the handcrafted quality of what De La Espada do," Luca Nichetto.
---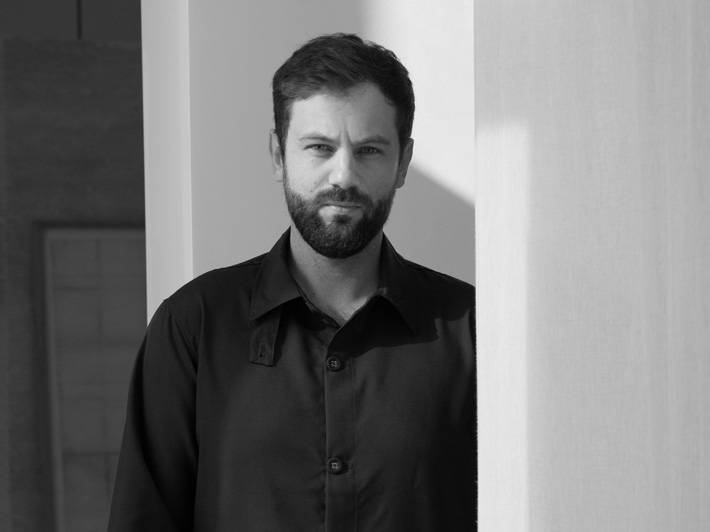 Award-winning French designer Anthony Guerrée creates furniture that combines traditional craft with an innovative vision inspired by his travels, personal interactions and literary encounters. Each product is functional with a bold, sculptural form and meticulous detailing.
Guerrée
approaches his work like an interior designer, with an eye to how the products relate to one another and how they may
create an interior landscape, while playing with the geometry and asymmetry of each piece.
"I love to design a collection of furniture as one that tells a story, because each design has to be more than simply functional. My aim is to design furniture pieces that are the tangible, flawless result of the dynamics between tradition and innovation," Anthony Guerrée.
---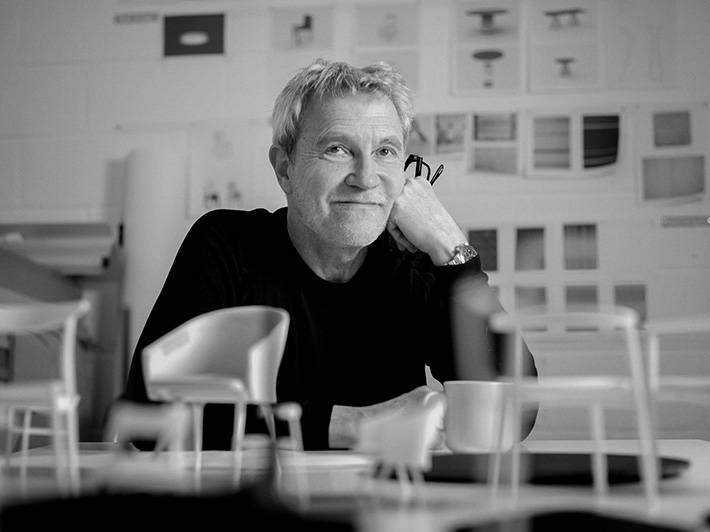 Matthew Hilton is an esteemed British designer whose eponymous product line expresses the technical knowledge and clarity of vision gained over four decades in the industry. Utilising robust materials that improve with the mark of age, Matthew Hilton creates timelessly beautiful, exceedingly functional products that are rigorously engineered. Every view of a design is valued equally, every aspect carefully considered, allowing for a sense of appreciation over time as new details are discovered.
"If you live with something, you might pick it up and look at the bottom. So the bottom of it is equally important. Every aspect is important because it is something that is going to stay in your life," Matthew Hilton.
---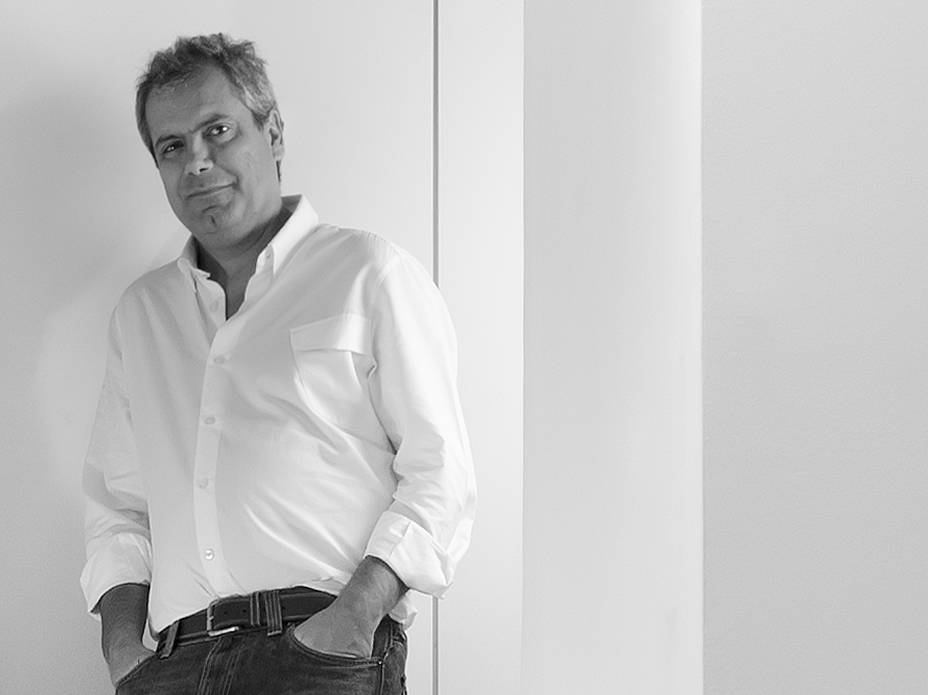 Manuel Aires Mateus is an award-winning Lisbon-based architect whose projects explore the roles of memory and knowledge combined with the relationship between the physical and cultural worlds. His work seeks to reflect every scale of our lives and searches for the enduring state of shape and materiality.
With an emphasis on function and the sensory response, his collection for De La Espada reflects a universal heritage that is fixed without time or place. Utilising astonishingly proportioned planks of Douglas Fir timber, the furniture is designed to be passed from generation to generation, earning the value of time and marks of memories past.
"Our central point in all of the projects is the way that people are going to live. It's always about this idea of how people could feel in these spaces more than, let's say, image. So it's also the way you touch, the colour, the smell, the memories that you can achieve and the common memories that we all have about this material," Manuel Aires Mateus.
---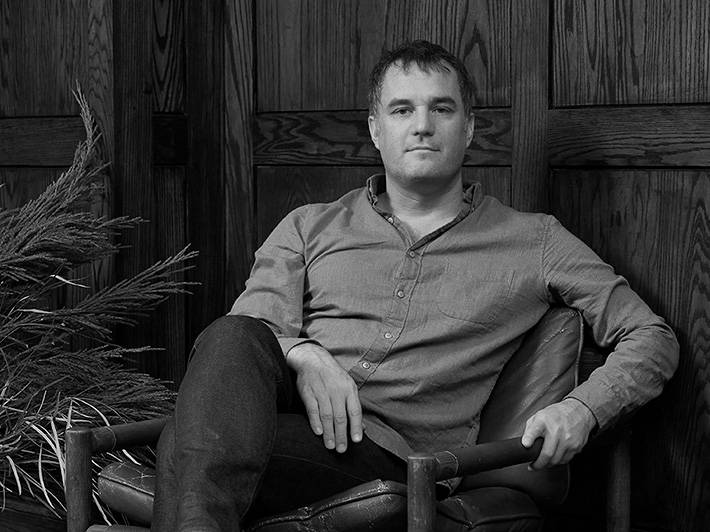 Jason Miller is an acclaimed American industrial designer based in Brooklyn, New York, where he runs both Jason Miller Studio and high-end contemporary lighting brand Roll & Hill. Miller creates lighting, furniture, accessories and interiors inspired by contemporary American culture, elevating the everyday though rich materials and reimagined forms. Intricately detailed, Jason Miller furniture transcends time in forms that capture the sumptuous qualities of a traditional American aesthetic in a more modern design language.
"I try to design things that the designers I admire will like ... but also things my mother would want to have in her home. I think this is possible," Jason Miller.
---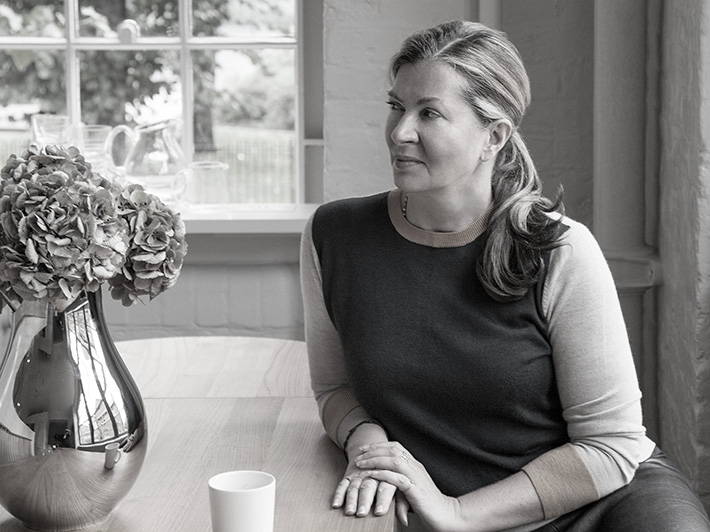 Ilse Crawford is a designer, academic and creative director with a simple mission to put human needs and desires at the centre of all that she does. As founder of Studioilse, together with her multidisciplinary, London-based team, she brings her philosophy to life. This means creating environments where humans feel comfortable, public spaces that make people feel at home and homes that are habitable and make sense for the people who live in them. It means designing furniture and products that support and enhance human behaviour and actions in everyday life. It means restoring the human balance in brands and businesses that have lost their way.
"Crawford doesn't have a signature style, but a signature feeling: emotional and deeply rooted to the place," The New York Times.
---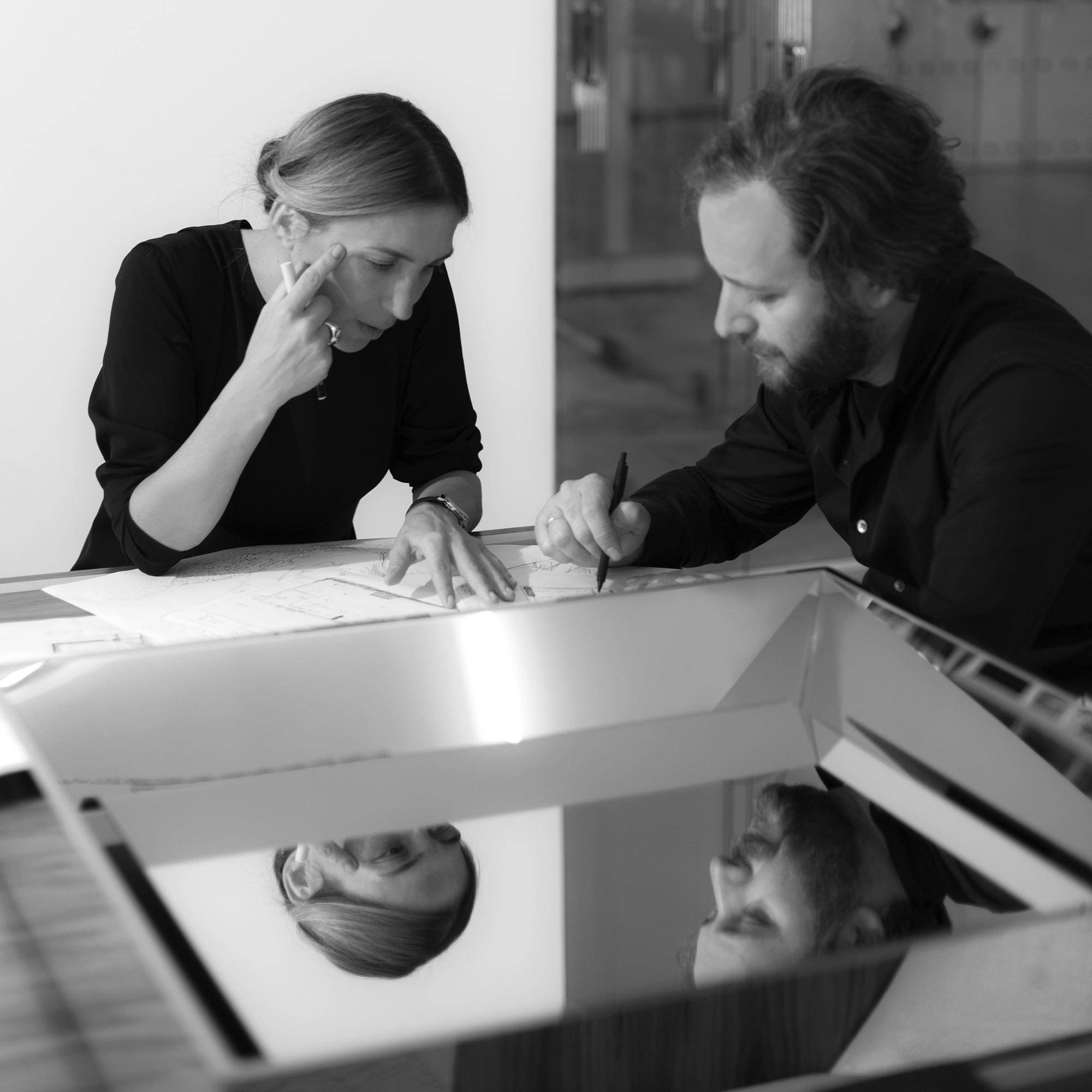 Istanbul-based, multidisciplinary design studio Autoban creates statement furniture to further the story told through their architecture and interiors. Each product is informed by a uniquely space-centric approach, blending wit with sophistication, and minimal forms with rich materials. Autoban products at once challenge convention, celebrate form and enhance function.
"We try to tell a story through the spaces we design and with the products we put in them. And the main plot of this story is always to offer a new experience for the user," Autoban.
---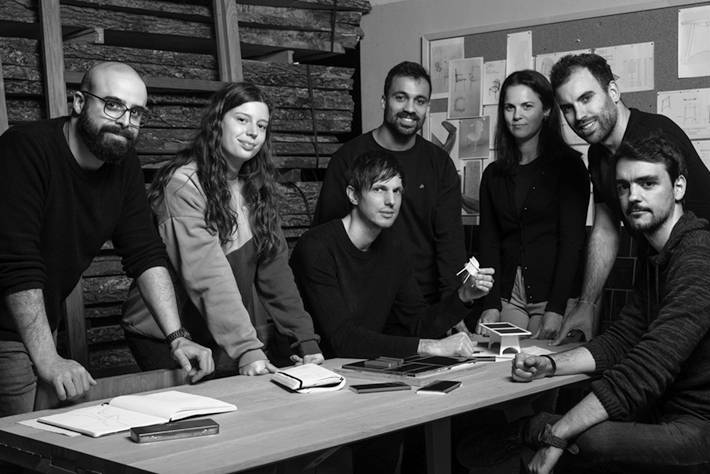 De La Espada Atelier is the De La Espada in-house design team, led by Simon Kämpfer. The product range is influenced by the Arts and Crafts movement and mid-century Scandinavian design combined with the rich craft heritage of Portugal. The expertise in design, craft and retail that De La Espada has gained over more than 25 years is revealed in furniture that is quiet and intricately detailed, functional and versatile, luxuriously tactile, and at once international and rooted in the home of our dedicated factory.
"We have the first pieces designed by our own Atelier, which will be dedicated to exploring historical periods that interest the firm, to carry out research when it comes to both traditional craft techniques and new materials, and to explore new typologies," Luis De Oliveira, co-founder of De La Espada.
---