SIMONE BOSSI: PHOTO ESSAY & INTERVIEW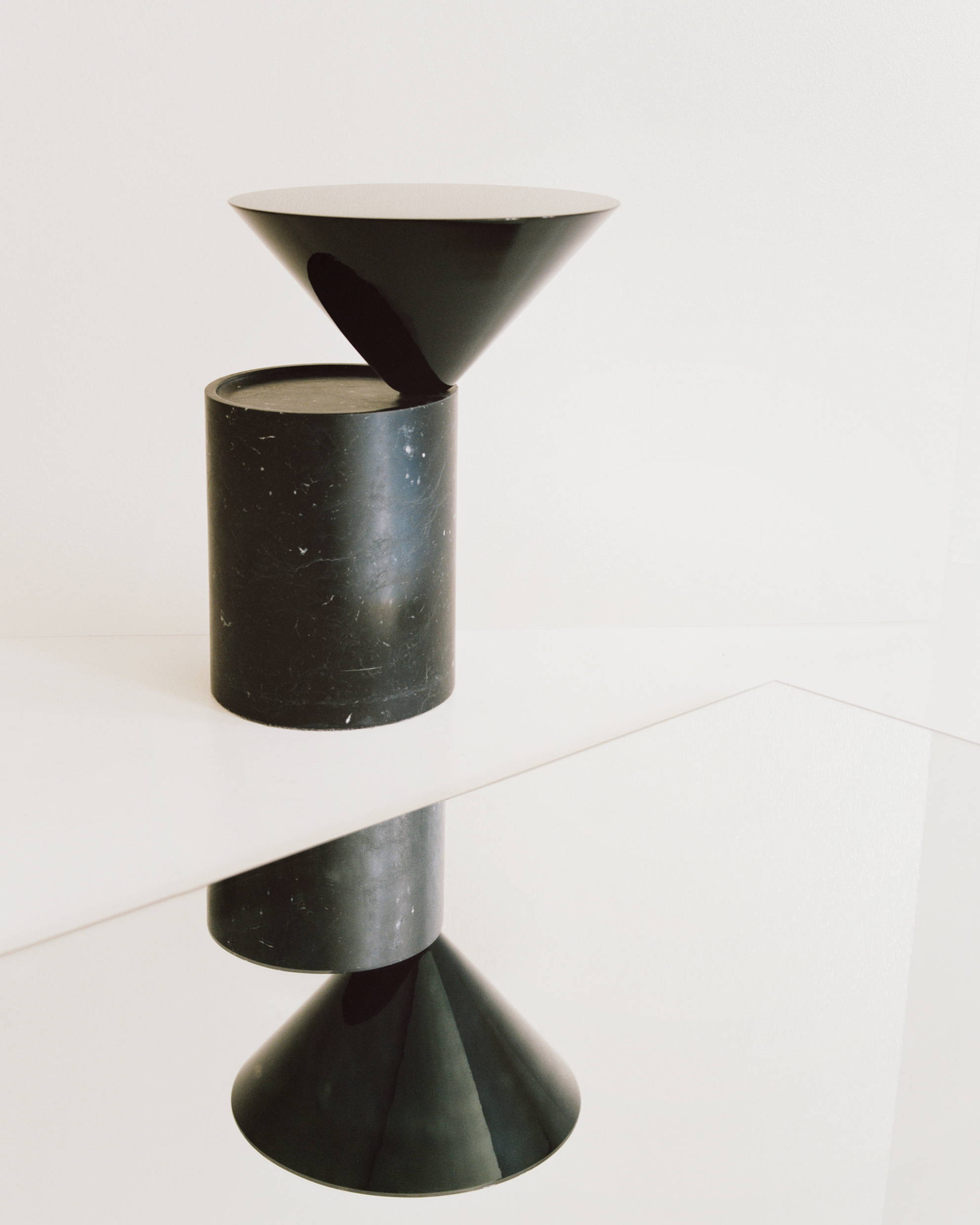 "Most of the time I do experience space and I try to reveal a feeling through photography as a medium: it's a reaction"
Simone Bossi is an architectural photographer who understands the poetic nature of his subject. Beyond simple documentation, the Milan-based creative's work communicates a sensory interpretation of each project in two dimensions.
After an early career as an architect, Bossi pivoted to architectural photography, drawn to the medium as a way of connecting to and recording the feeling of each space. Though his process involves discussions with each project's creators to understand and be mindful of their vision, each of his images has a personal point of view, born from spending time reflecting on the project, the feelings it creates within him and the memories or ideas it ignites. Bossi's photography portfolio includes projects by leading architects including Tadao Ando, Herzog & de Meuron and Neri&Hu, and artists including Richard Serra and James Turrell.
De La Espada invited Bossi to choose an item from our product line and, with free creative rein, to capture it in a series of photographs. He selected Laurel Side Table, designed by Luca Nichetto, in Black Marquina marble and black gloss painted HDF, and not only created striking images, in collaboration with Ambra Chiesa, but was kind enough to articulate his vision, ideas, and way of working in conversation with us.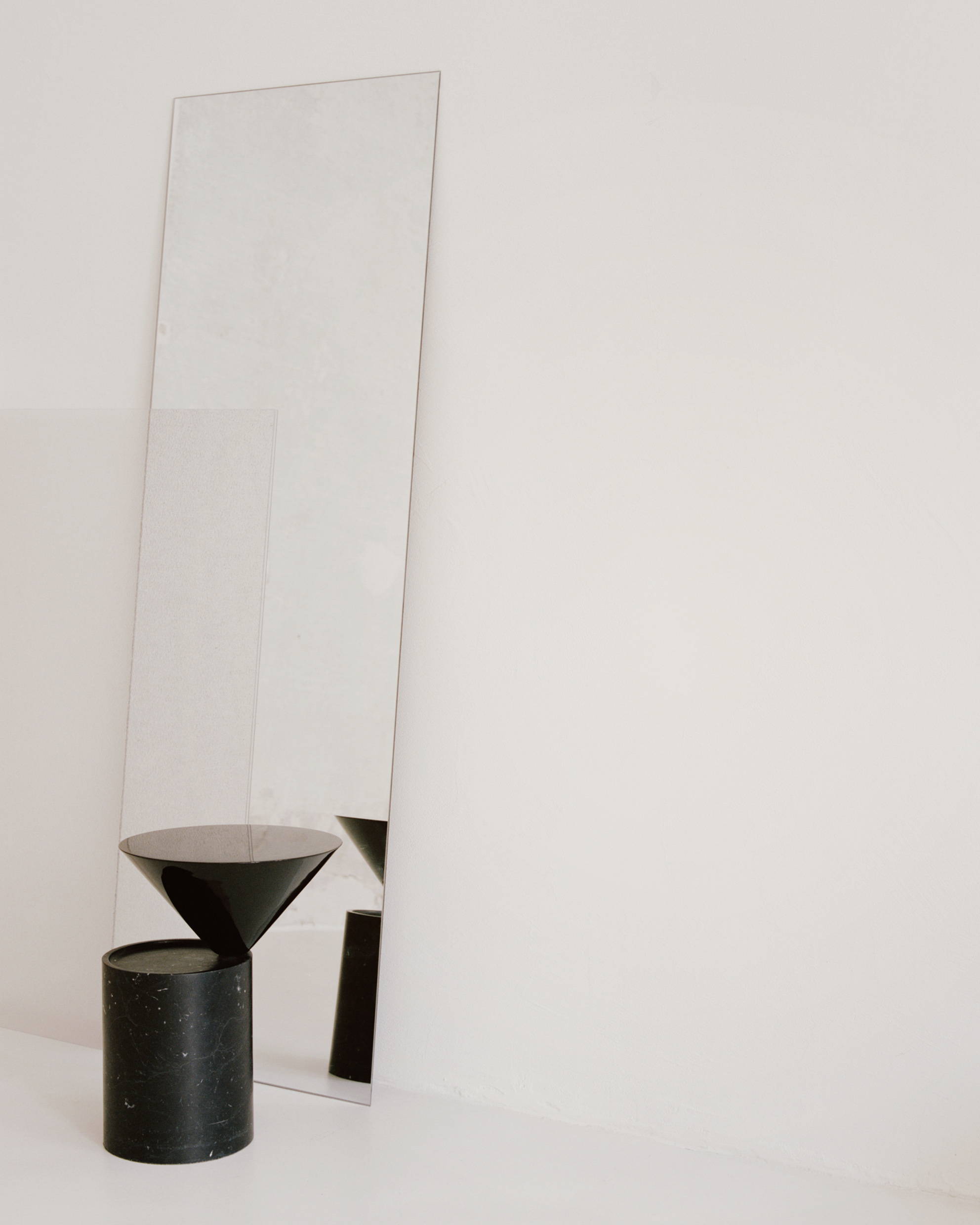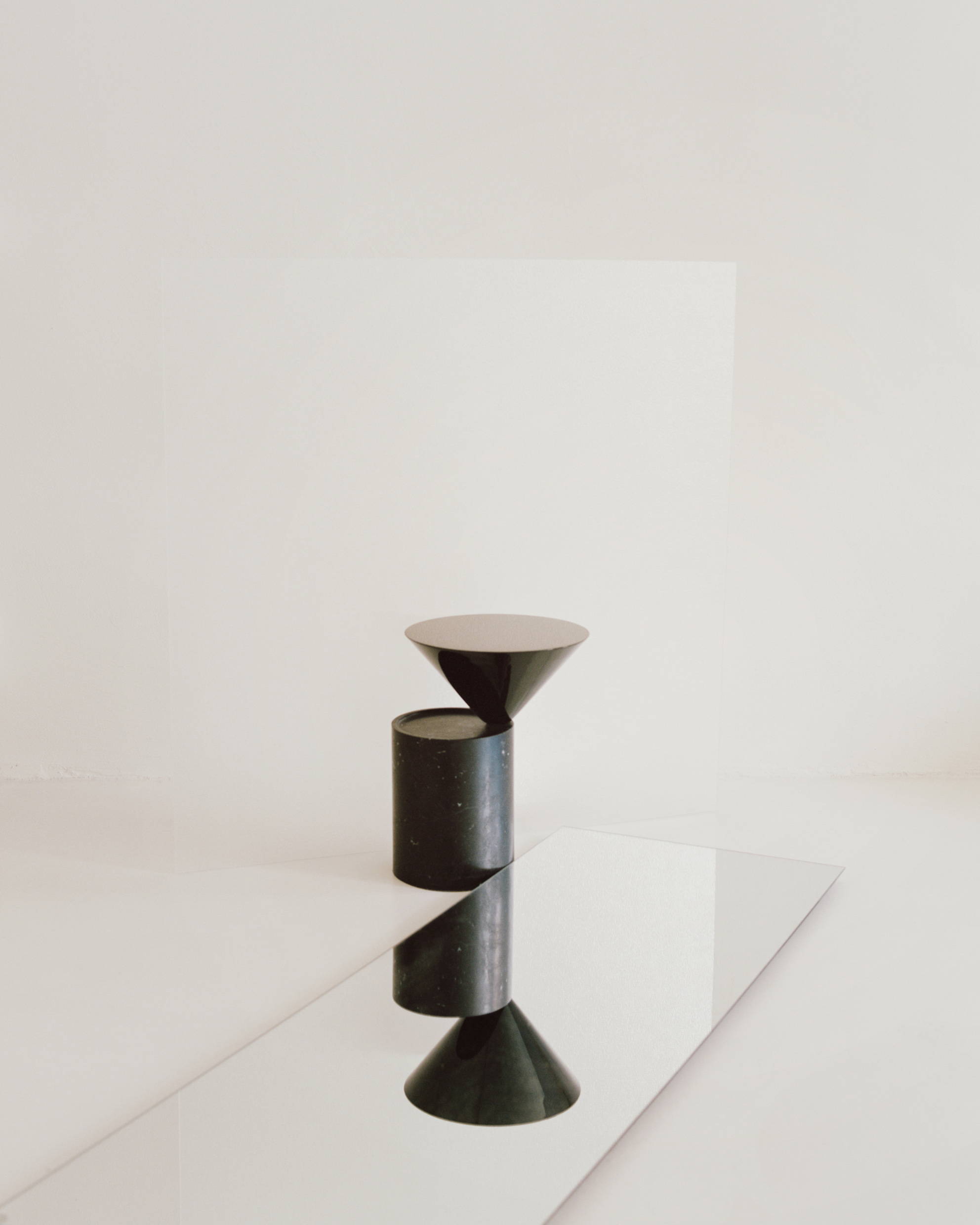 Why did you choose Laurel Side Table? What interests you about this piece?
When De La Espada asked us to work on one of their products, we rationally looked for the right object that matched our approach but, eventually, a spontaneous feeling led us to our choice. As soon as we saw the Laurel Side Table, we thought it was the right one!
Its pure sculptural soul and its architectural presence have captivated us. The delicate balance of its geometry was inviting us to further exploration.


What was your specific vision for the creation of these images?

The fine proportion of this shape guided us to a process of reduction to naturally reveal its identity through a few elements only, almost imperceptible. We did select two different kinds of light neutral panels which were able to both almost disappear in the images but also emphasise the volume and its materiality.

What location did you use and why?
Even if we decided to work in our house-atelier, we felt the location should have been as neutral as possible to evoke a suspended space with no time and no geography, letting viewers free to play mostly with their own imagination.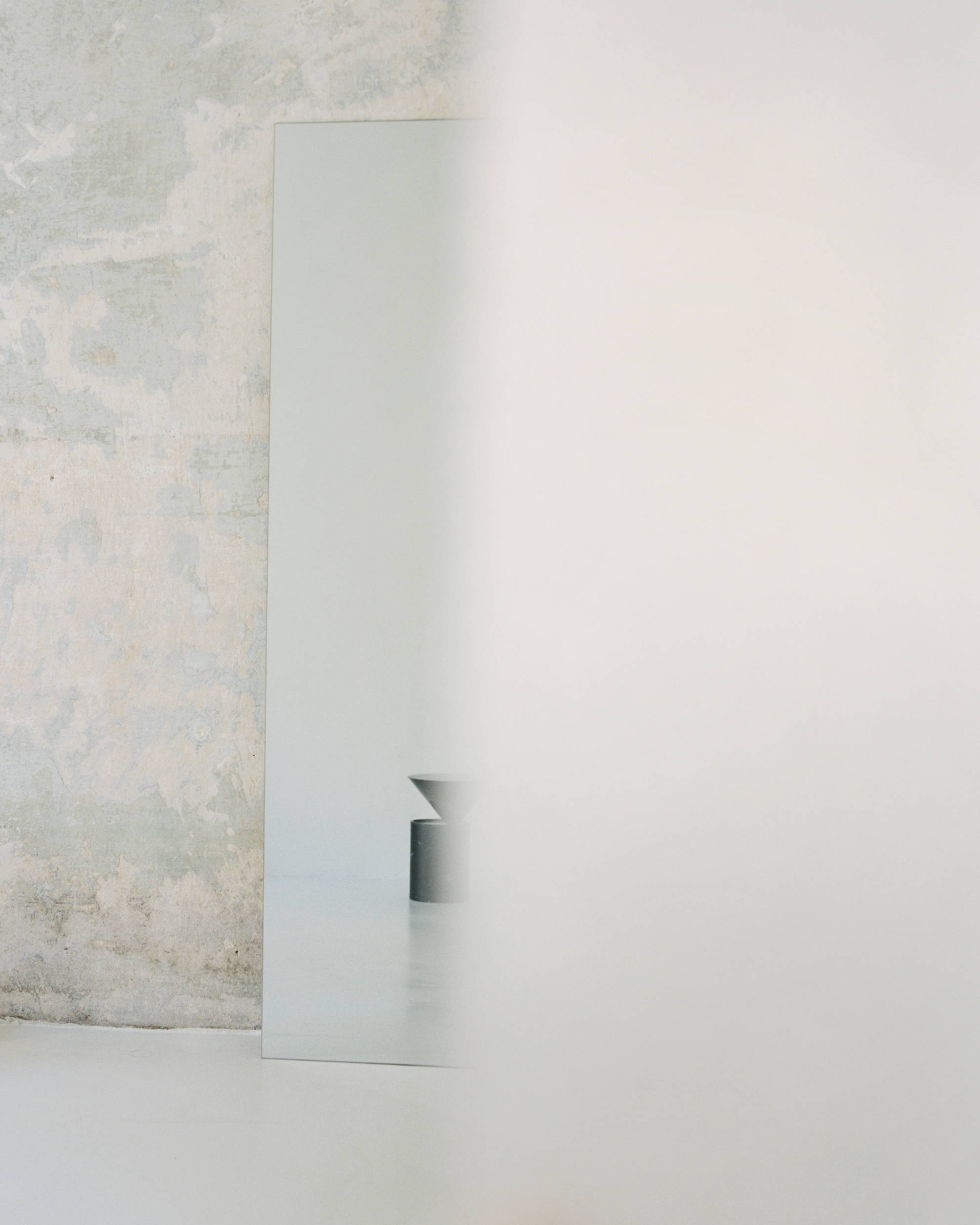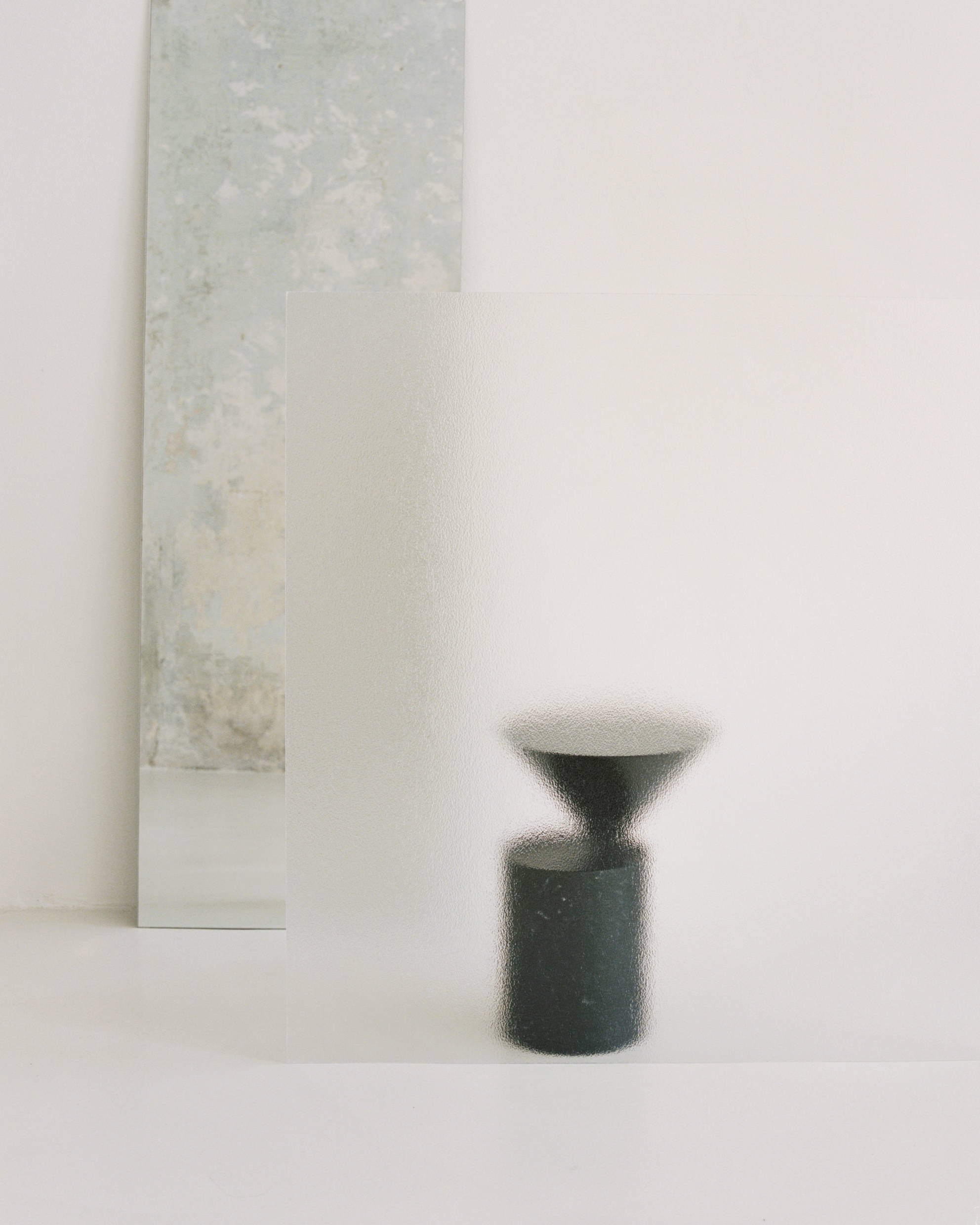 Can you describe the process of creating these images from concept to execution, and how this is similar or different to your larger scale architectural photography?
Anytime I ask myself to approach an architectural space or a different scale subject, photography represents a way for further exploration.
Any different subject has its own specific identity and the way we relate to it through our unique subjectivity is the lymph of a spontaneous creative process, a chance for an interpretation. At this scale, together with Ambra, we let the subject awake memories, feelings, and atmospheres that spontaneously led us to a certain balance and flow into a series: visual results become just a consequence. In this particular case, the pureness and the harmony of the element evoked an idea of an ethereal calmness we have tried to look for! Working exclusively with a film camera for a very limited number of shots per project certainly slows us down even more, carefully comprehending our distance and relationship with the subject step by step.

Can you describe how you work collaboratively with Ambra?
More than photography itself, I am mainly interested in the matter of space. Most of the time I do experience space and I try to reveal a feeling (from an apparent void) through photography as a medium: it's a reaction. As soon as I started approaching the scale of the object, I was feeling natural to keep working with emptiness and space. With an architectural background, Ambra uses her personal imagery to recreate a particular atmosphere around each specific object. Her research and her proposals make me intrigued and unconsciously curious to proceed in a slow and unexpected discovery, keeping a healthy distance to a more rational approach or a more iconic work. Her contribution is subtle and sometimes almost hidden, apparently, but her echo is able to resonate in the all body of the final work.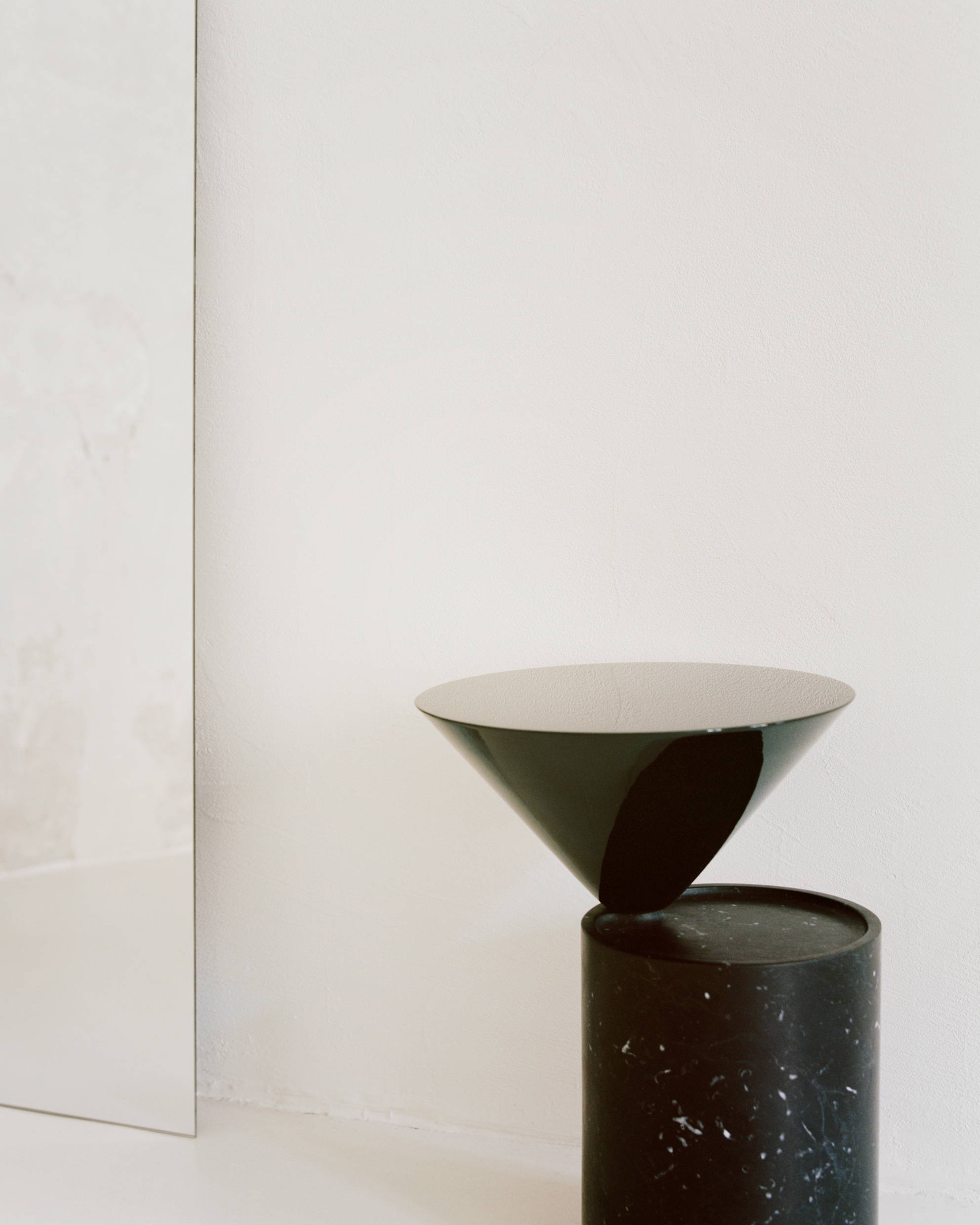 Can you share any surprises you discovered while creating these images?
At that time, Ambra was exploring the idea of an abstract space using just a couple of translucent and mirror panels. The simple juxtaposition of these two elements was able to create a more complex scene of the depth of field, reflection, and light transmission: it was enough for me to start! I was impressed how two simple regular elements — subtly present without being present — left the Laurel Side Table free to reveal its endless nature.


How do you approach the use of light in your images? Do you use primarily natural light or artificial light, or both, and what are the advantages of working in this way?
I do usually work with natural light only. More than a technical reason, it is a need.
Leaving the natural light coming in and flowing into the space softly, help me to recreate an atmosphere of overall calmness. Not only artificial, but even strong shadows would be too aggressive for my approach; when light is naturally diffused, I feel like everything drastically slows down its speed and let enough time for the viewer to proceed into his own personal experience.

How does the Laurel Side Table function in your own life? Where and in what room do you use it?
Despite its humble dimension, the Laurel Side Table has a powerful presence and it is able to become the gravity central point of the space. It's both sculptural and practical, an aesthetical balance wherever you will place it.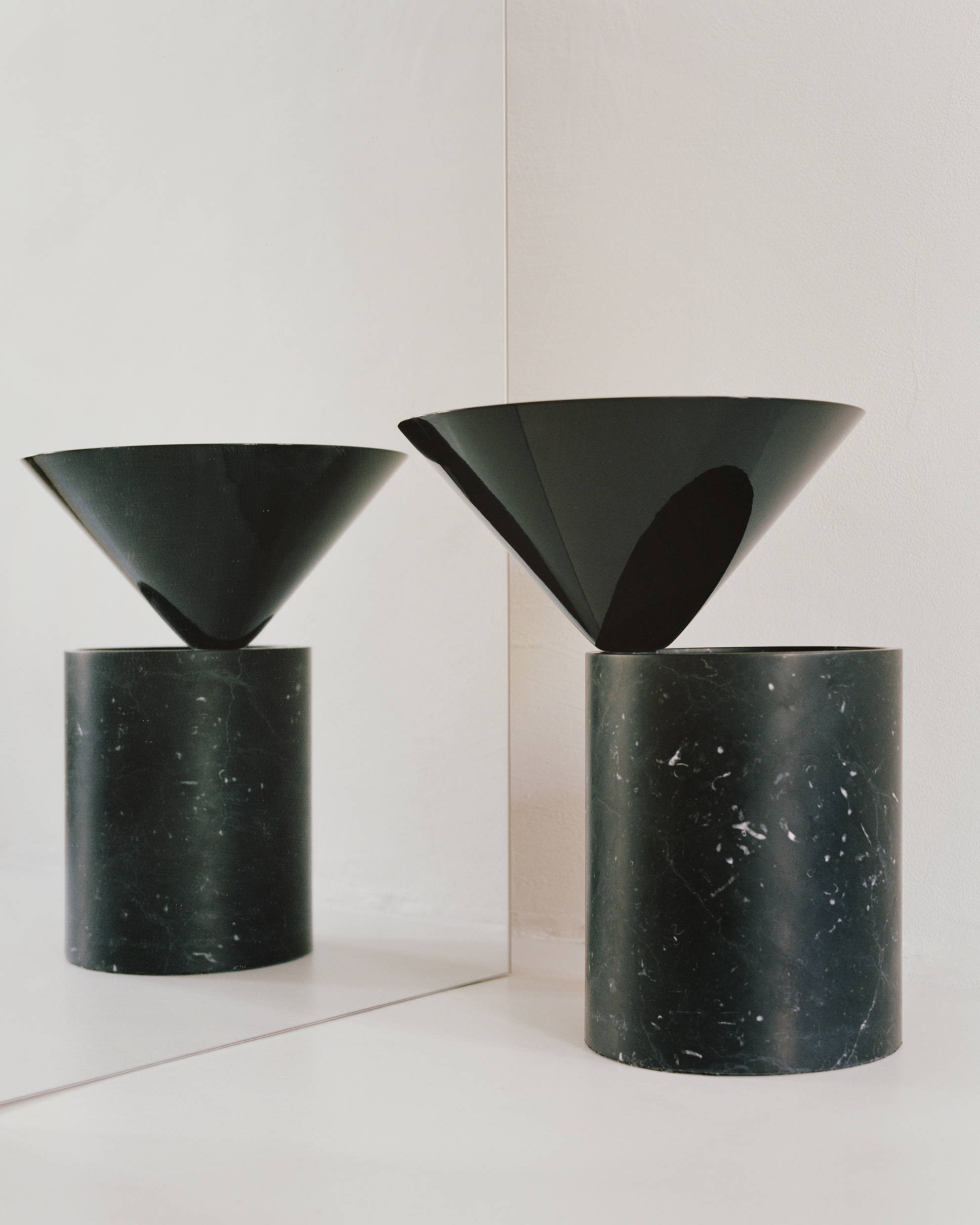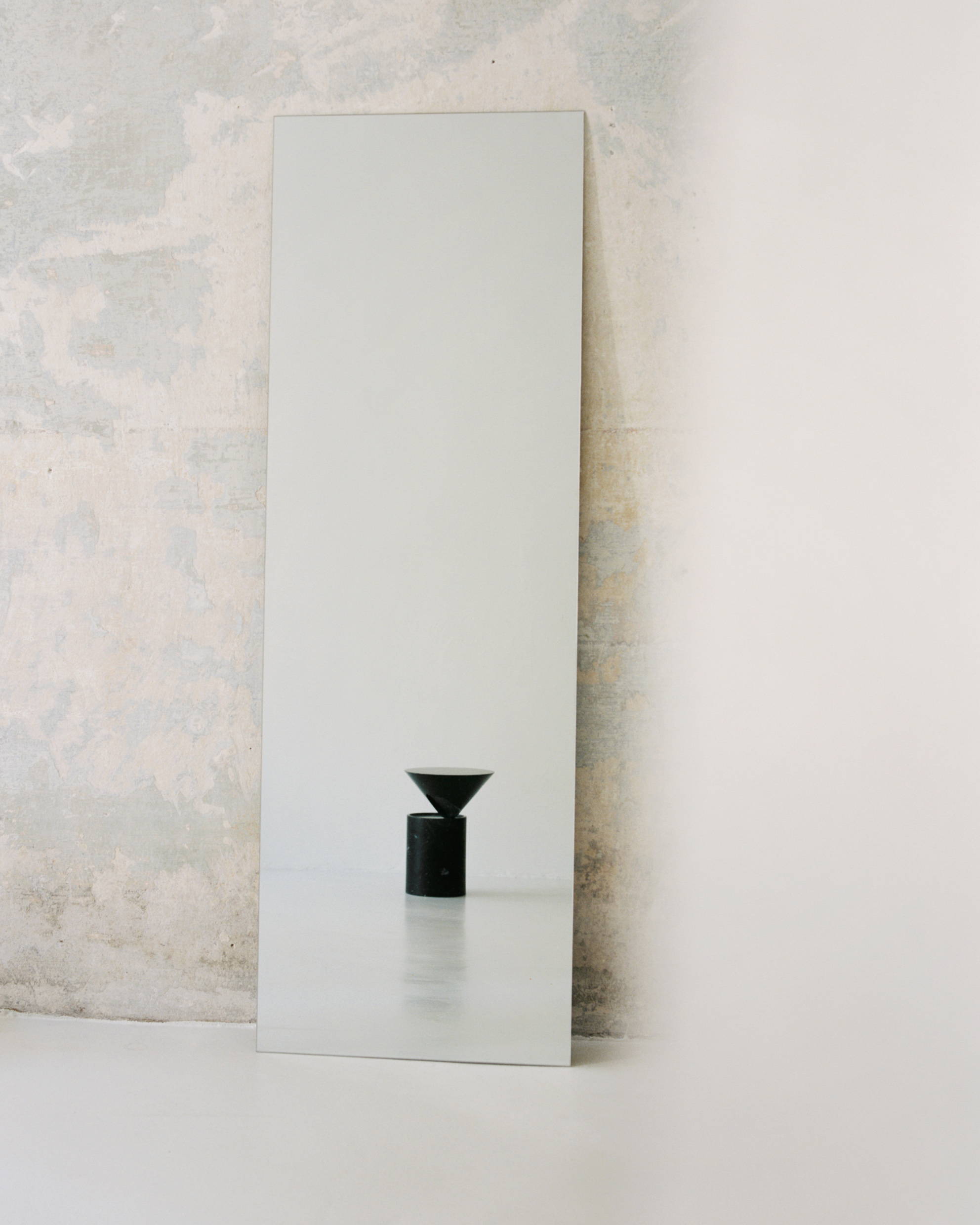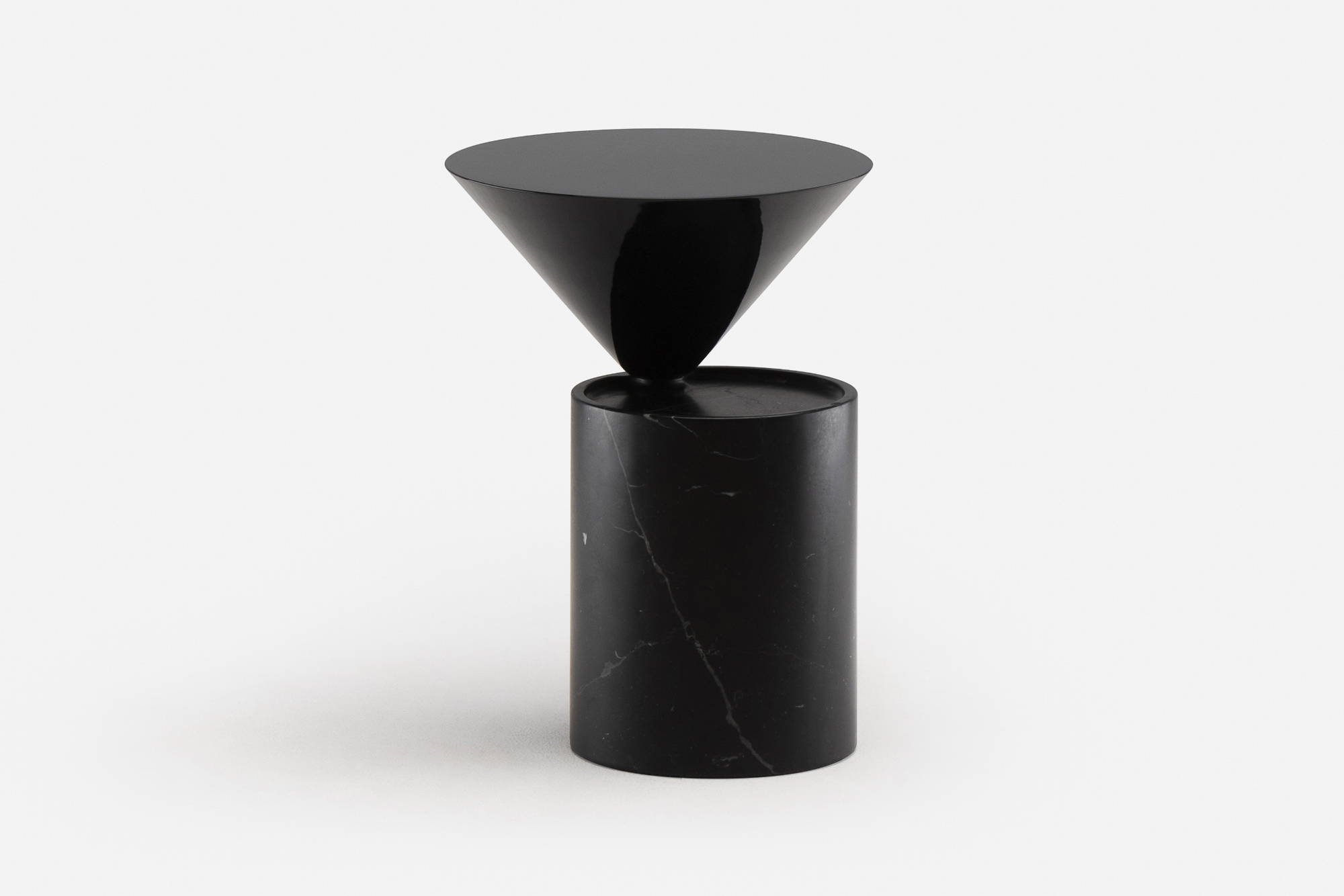 ---