INTRODUCING TWENTY-FIVE SERIES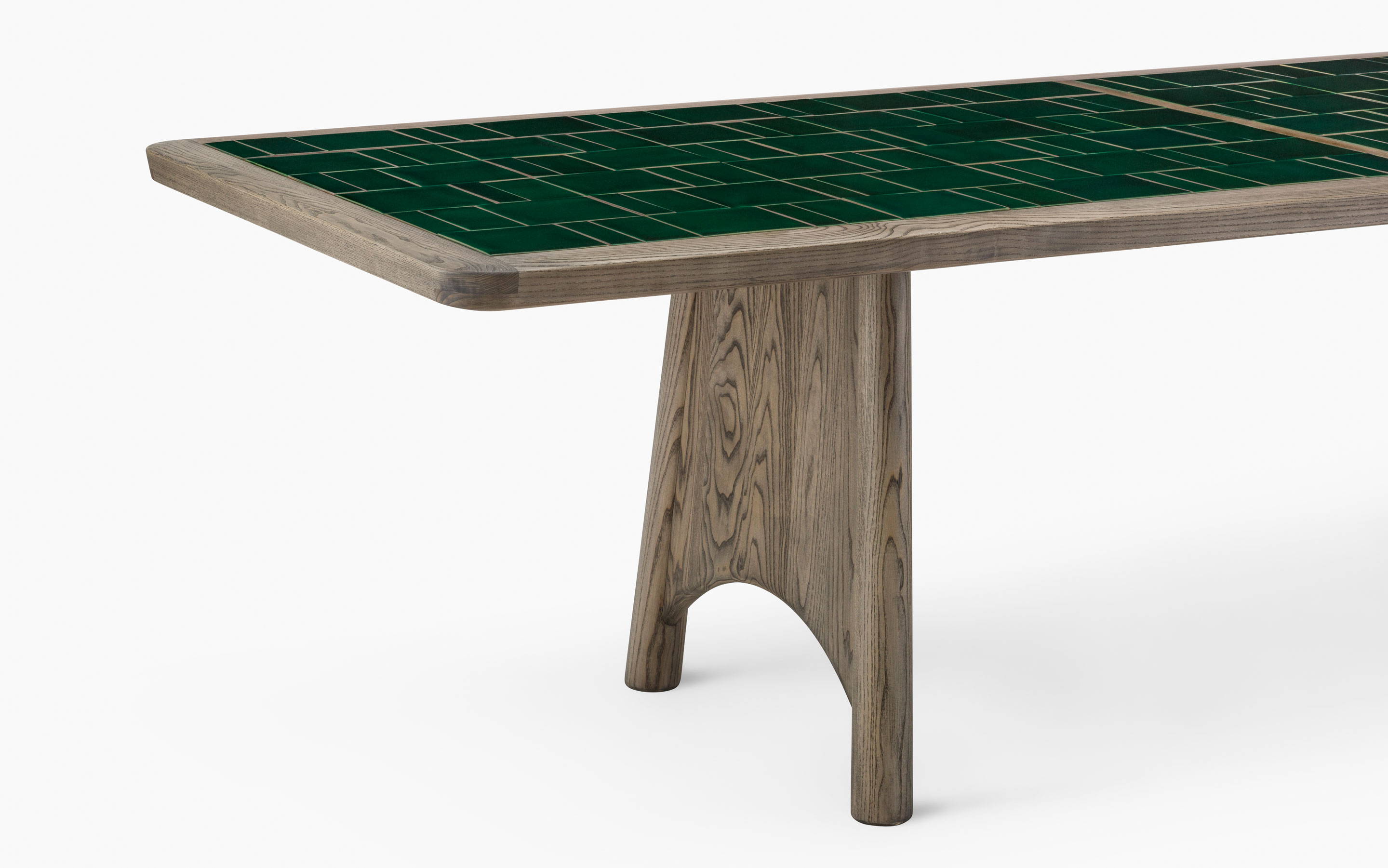 In celebration of our 25th anniversary, we return to our roots as a designer/maker of our own furniture with a new collection designed by our in-house design team De La Espada Atelier. The first launches from the collection include Twenty-Five Dining Table, crafted from solid wood and handmade Portuguese tiles, and Twenty-Five Dining Chair in hardwood and upholstery. The products reflect an international view with a nod to Portugal, the home of the De La Espada solar-powered factory.
TWENTY-FIVE DINING TABLE
Twenty-Five is a solid wood dining table inspired by the structure of bridges and their arches, with a tabletop featuring handmade Portuguese tiles from the historic and innovative tile workshop Viúva Lamego in Sintra. The design reflects mid-century Scandinavian, French and Portuguese influences in an understated form with a material combination that is both beautiful and high performing.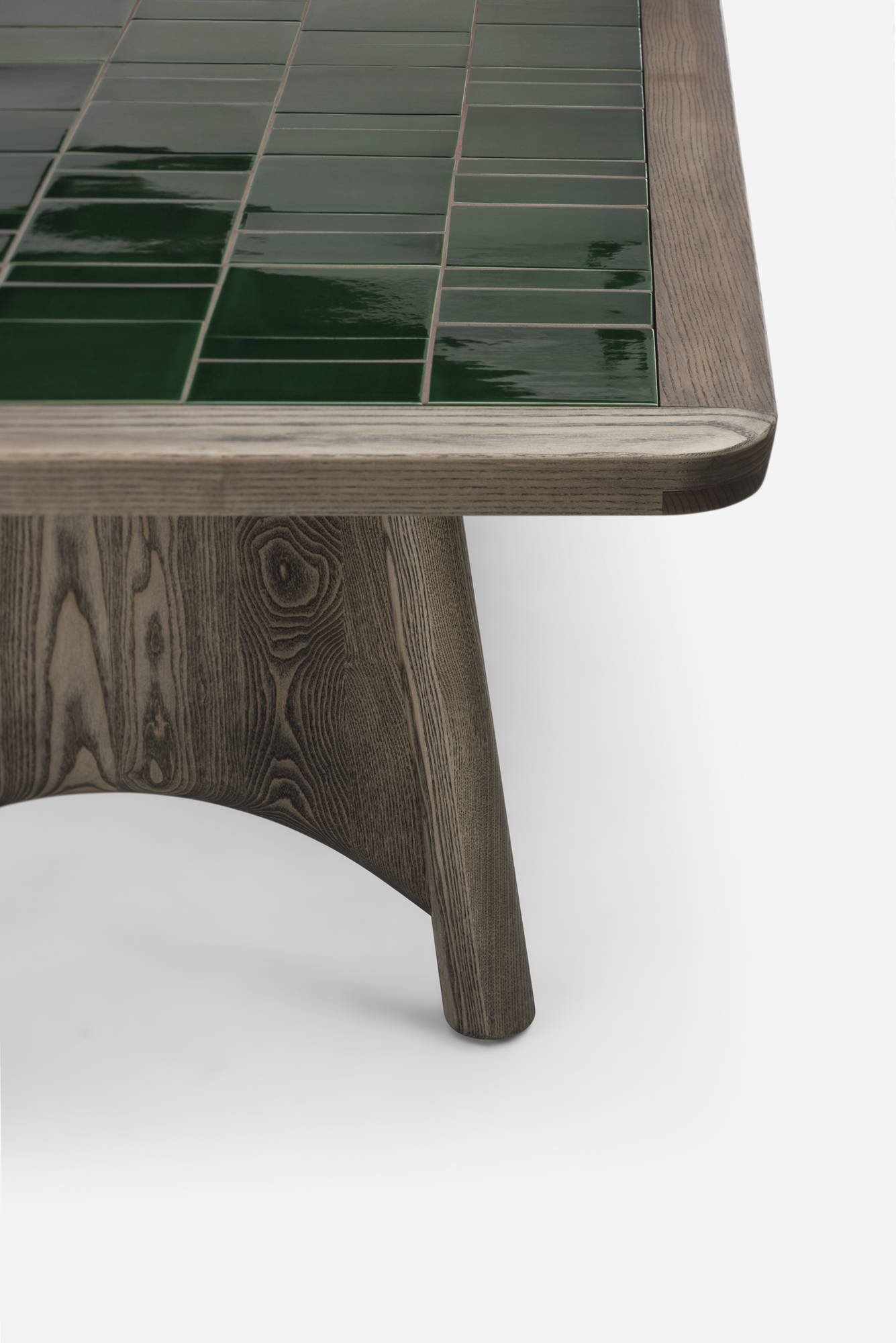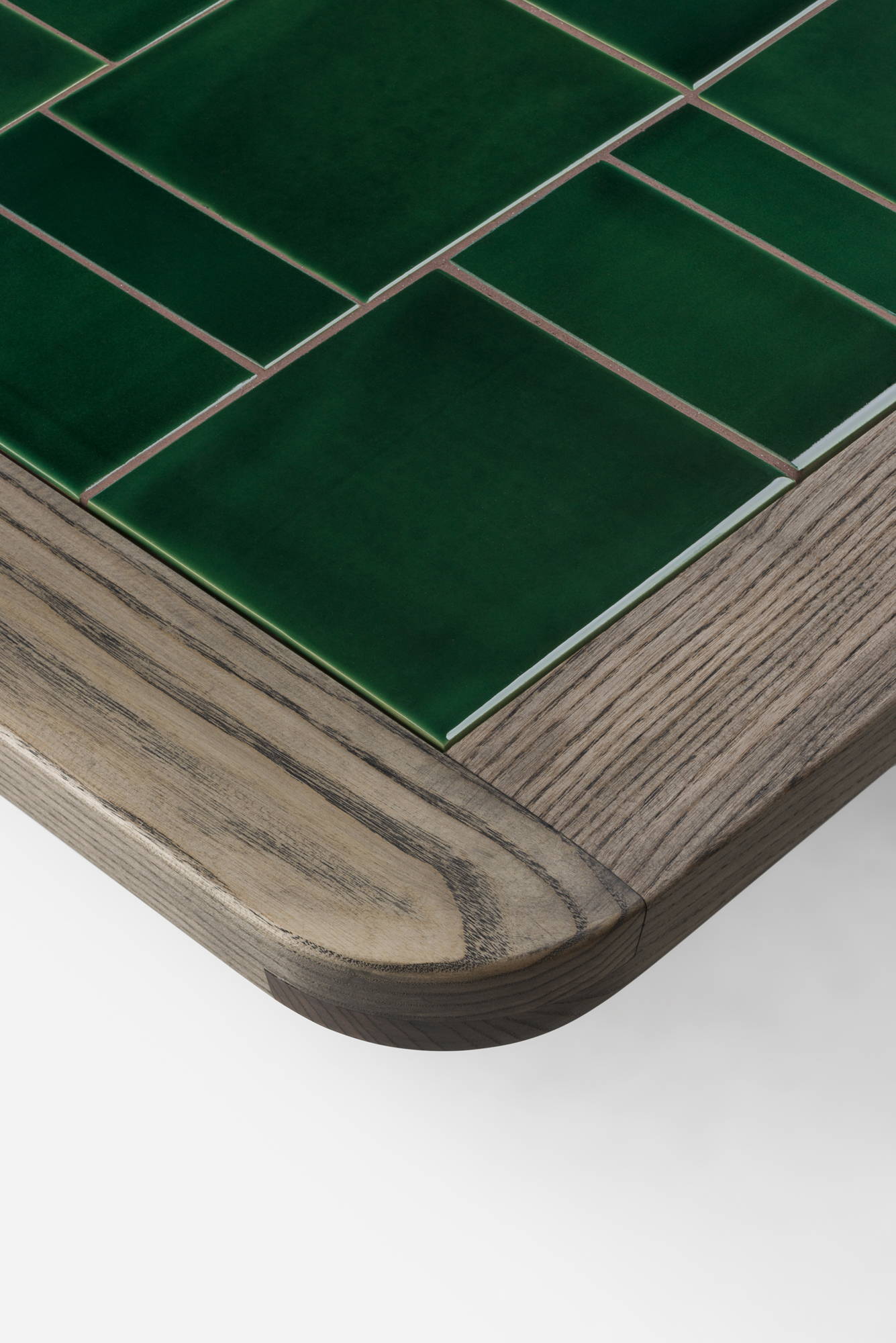 TWENTY-FIVE DINING CHAIR
Twenty-Five is a solid wood dining chair with a form that nods to barrel making, its curved backrest made from ten components carved and joined. Shortened armrests allow for relaxed comfort and more flexible sitting positions within the chair. The design reflects both Scandinavian and Portuguese influences, realised in premium solid wood and luxurious upholstery.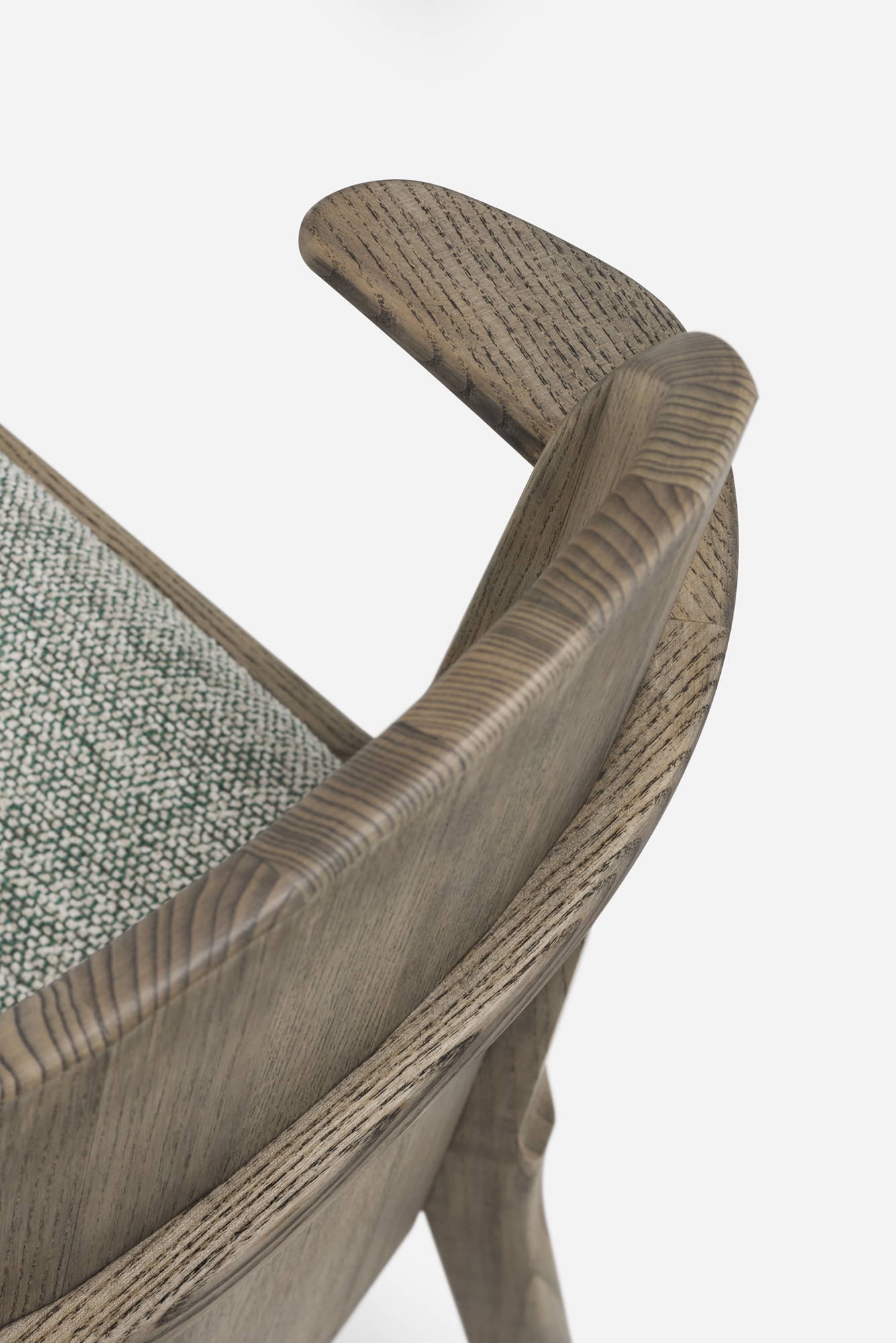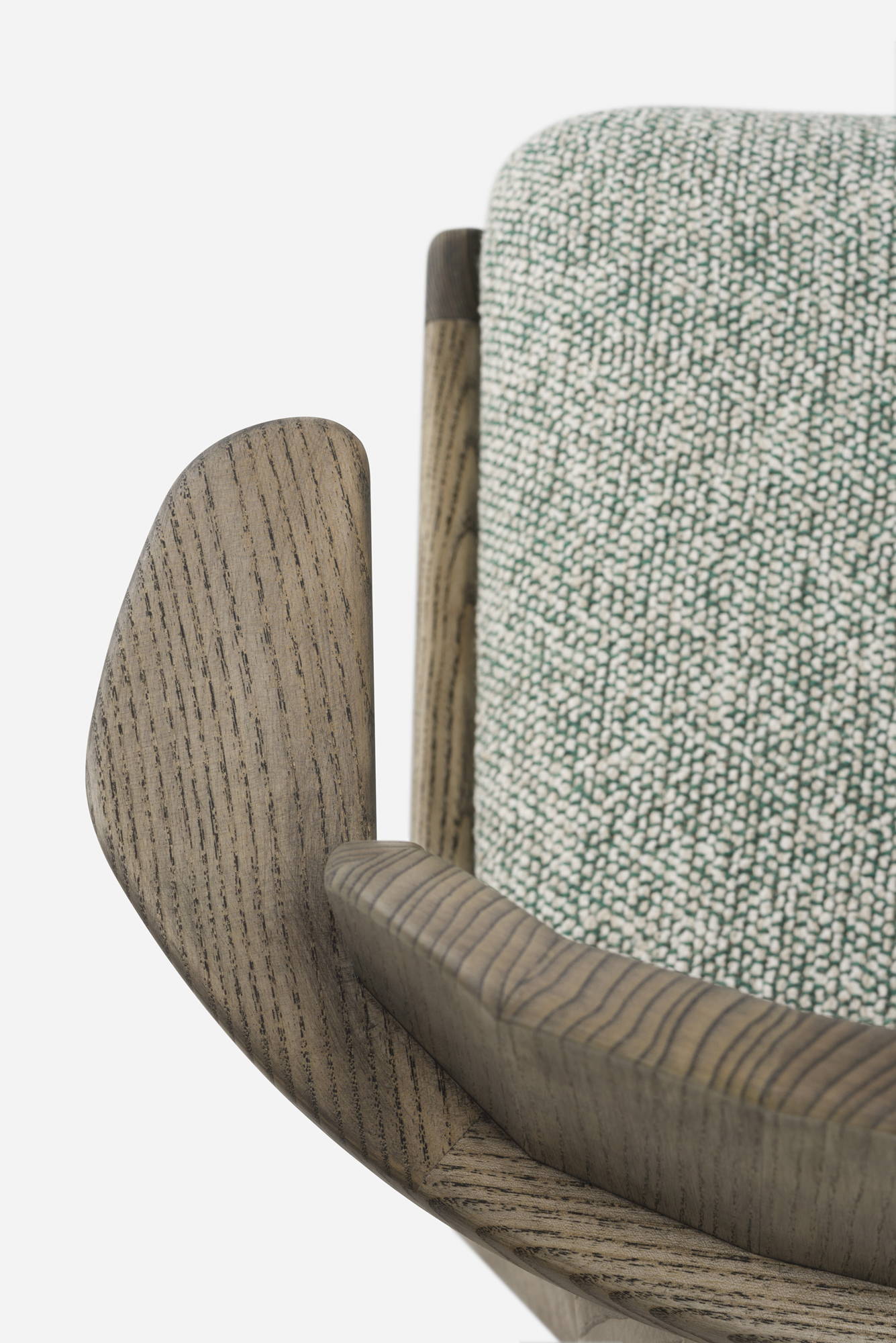 De La Espada Atelier is the De La Espada in-house design team, led by Simon Kämpfer. The product range is influenced by the Arts and Crafts movement and mid-century Scandinavian design combined with the rich craft heritage of Portugal. The expertise in design, craft and retail that De La Espada has gained over more than 25 years is revealed in furniture that is quiet and intricately detailed, functional and versatile, luxuriously tactile, and at once international and rooted in the home of our dedicated factory.
Co-Founder of De La Espada, Luis De Oliveira says, "We have the first pieces designed by our own Atelier, which will be dedicated to exploring historical periods that interest the firm, to carry out research when it comes to both traditional craft techniques and new materials, and to explore new typologies. The pieces reflect two recent and very strong influences on our design thinking, namely Charlotte Perriand and the Swedish designer Axel Einar Hjorth."