DE LA ESPADA ATELIER SPRING 2023 LAUNCHES
On 9 May 2023, we launched new additions to the Twenty-Five collection by our in-house design studio De La Espada Atelier.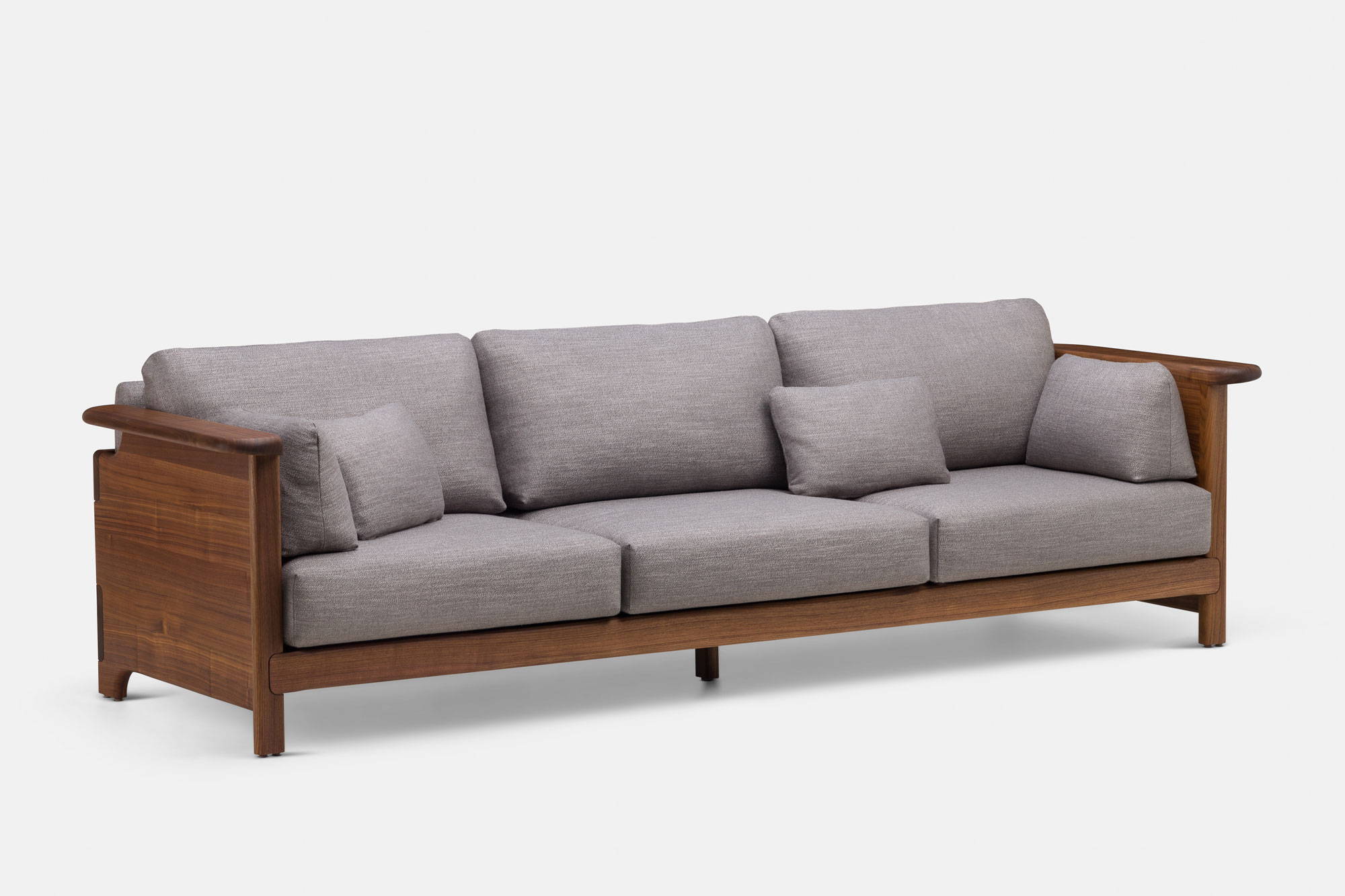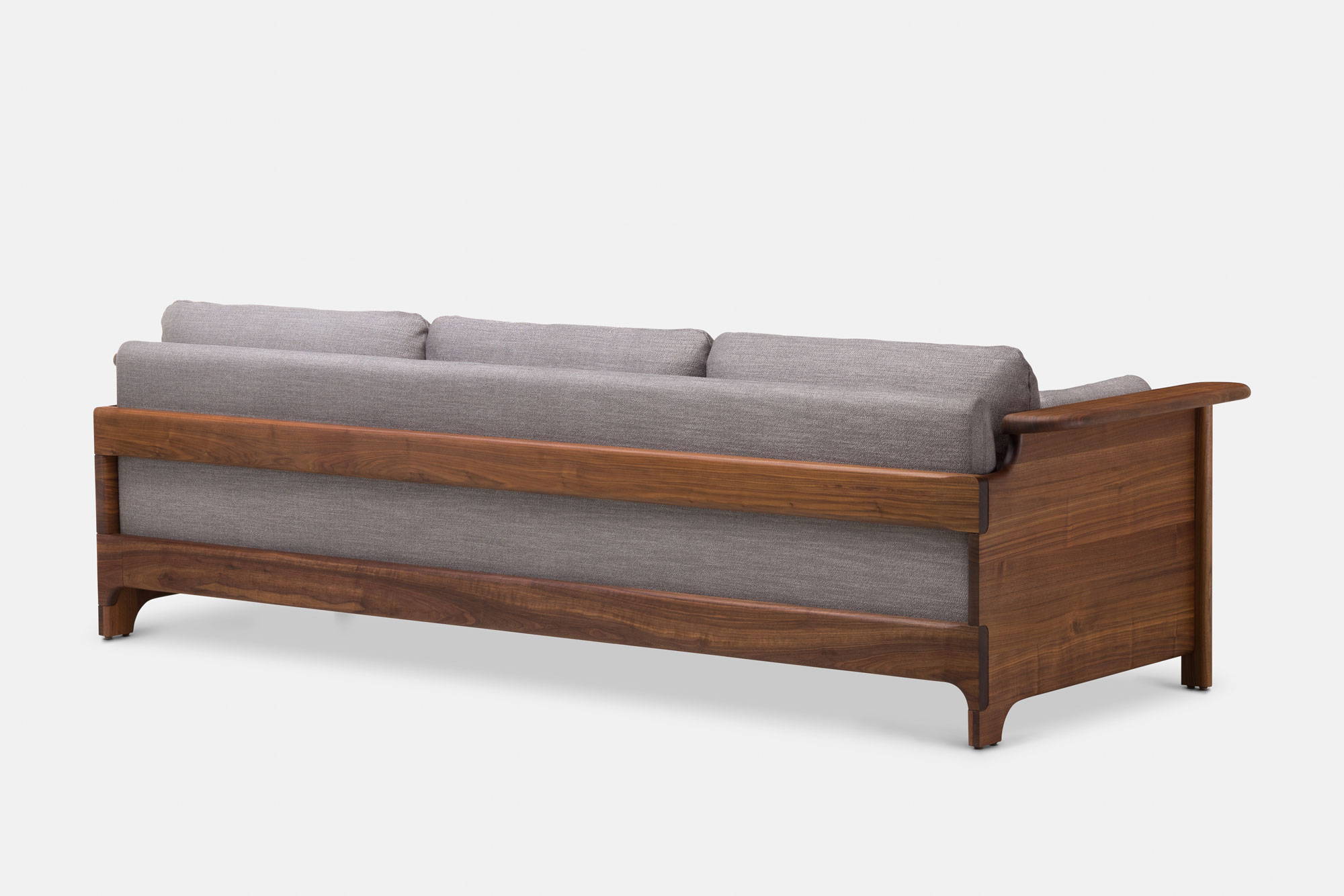 Twenty-Five Sofa, designed by De La Espada Atelier, showcases wood craft with a sculptural solid wood form that wraps around an upholstered seating area. Detailing highlights the timber while enhancing its inherent tactility: rounded corners invite touch while exposed end grain on the back of the sofa and subtle scooped-out details showcase its beauty. 
Designed for flexible lounging positions, the sofa invites sitting with one's back against the tall timber sides with legs stretched across the sofa, or lying flat for a nap or sleepover. What appear to be timber armrests are designed to function as side tables, while users are invited to rest their arms on the soft, supportive cushions softening the inner sides of the sofa. 
Taking into consideration the challenging access in some homes, the robust timber frame was designed to ship in parts, with straightforward assembly at its destination. 
TWENTY-FIVE UPHOLSTERED BED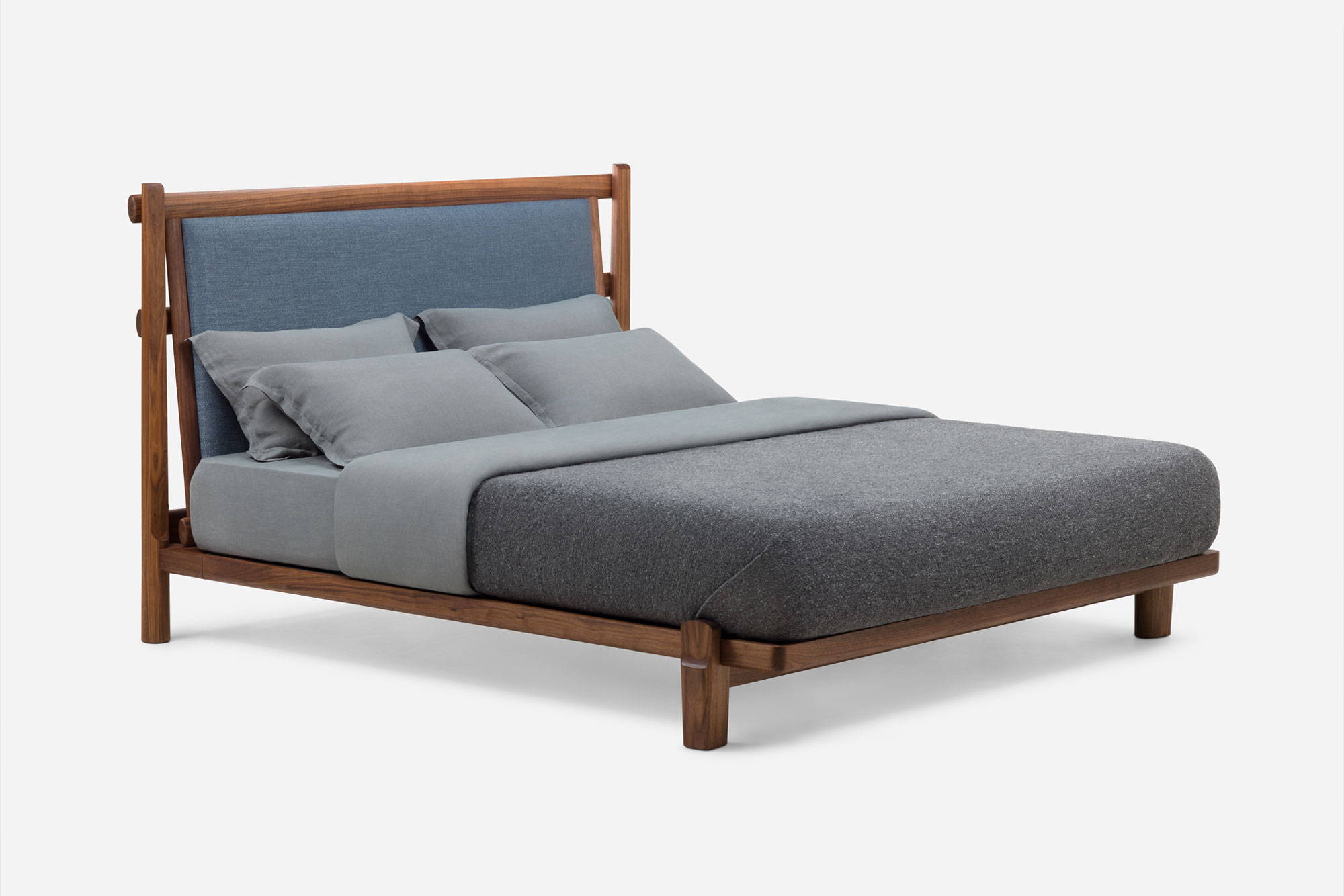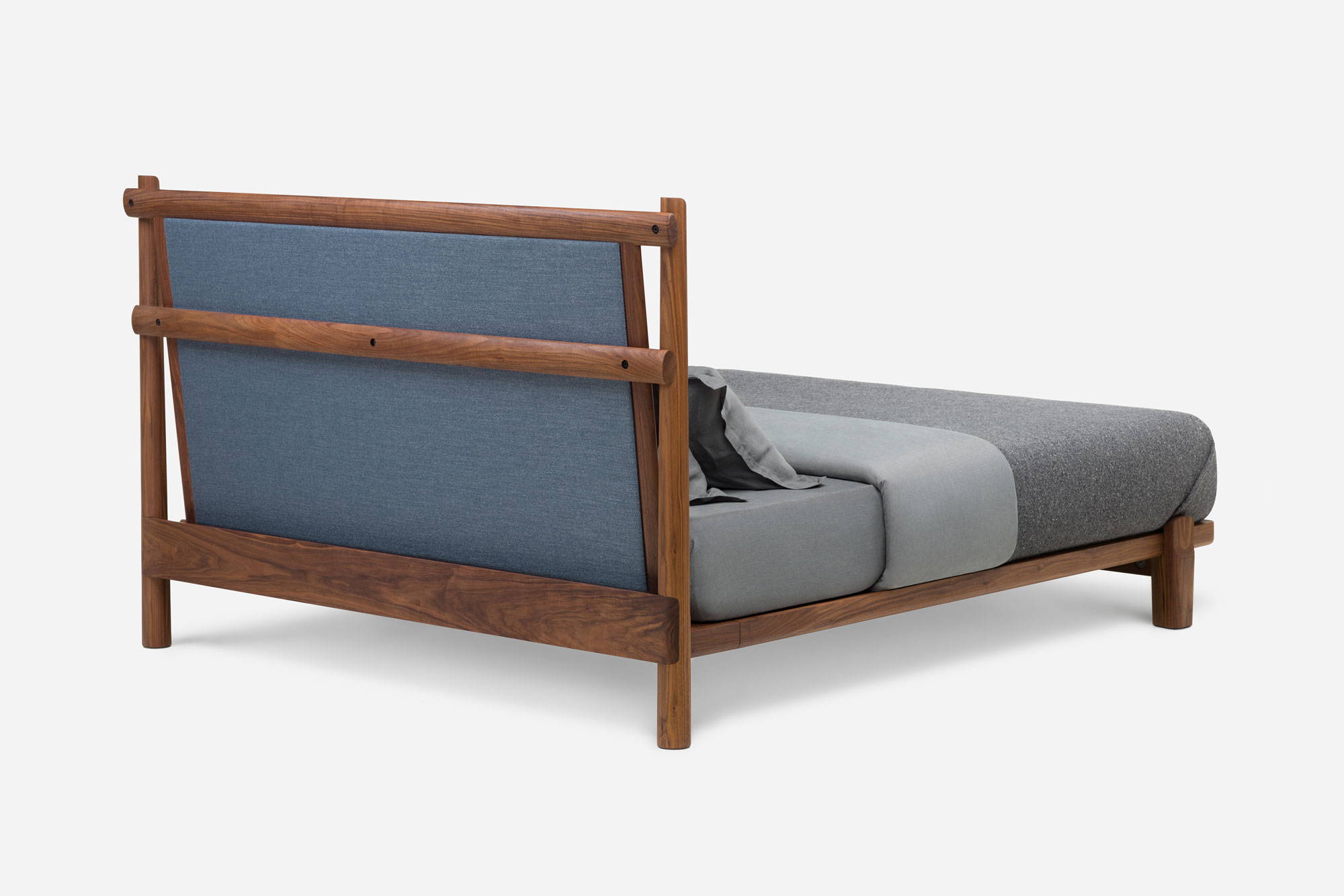 Twenty-Five Bed, originally launched with a special edition junco headboard, is now additionally available with an upholstered headboard. Inspired by the work of Carlo Scarpa, Charlotte Perriand and Josef Frank, Twenty-Five Bed reflects a meticulous attention to detail and haptic qualities. The solid wood frame features scooped sections and smooth, curved edges, enhancing the inherent beauty and tactility of the material. With its slender frame and relatively small footprint, this bed is suitable for compact spaces, while its headboard, softened with upholstery and beautiful from all sides, makes it ideal for use in the centre of a room.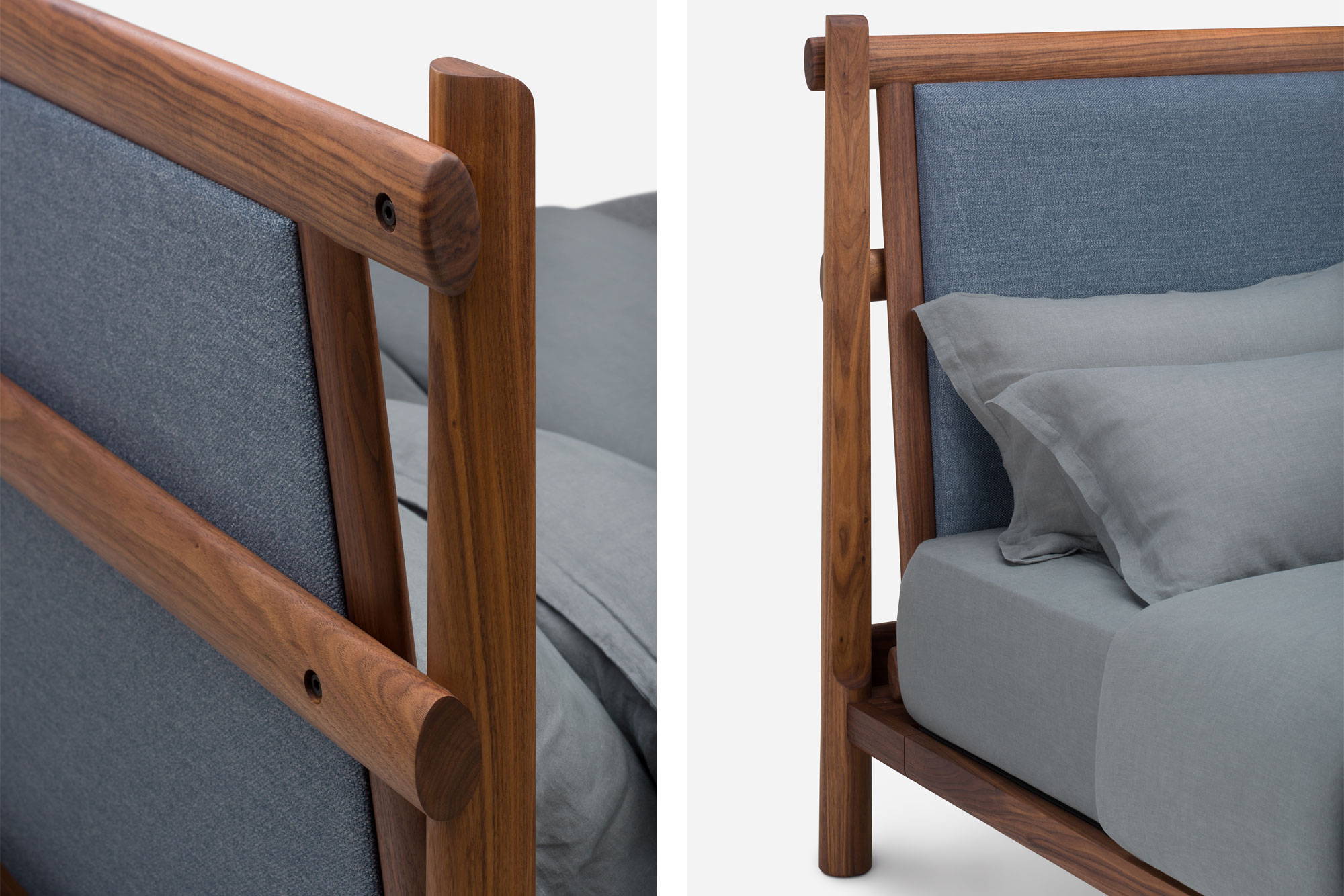 TWENTY-FIVE DINING TABLE - NEW SIZES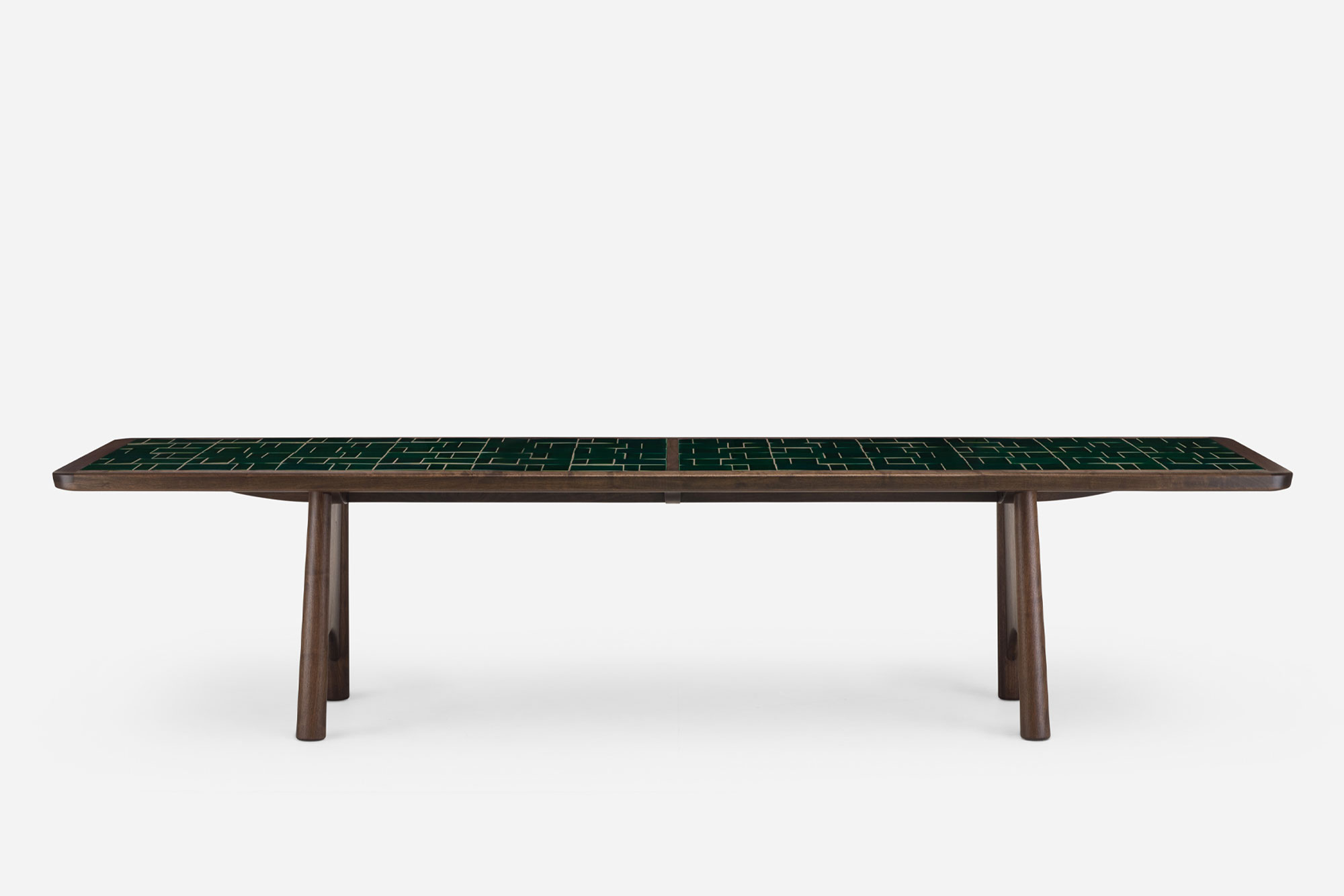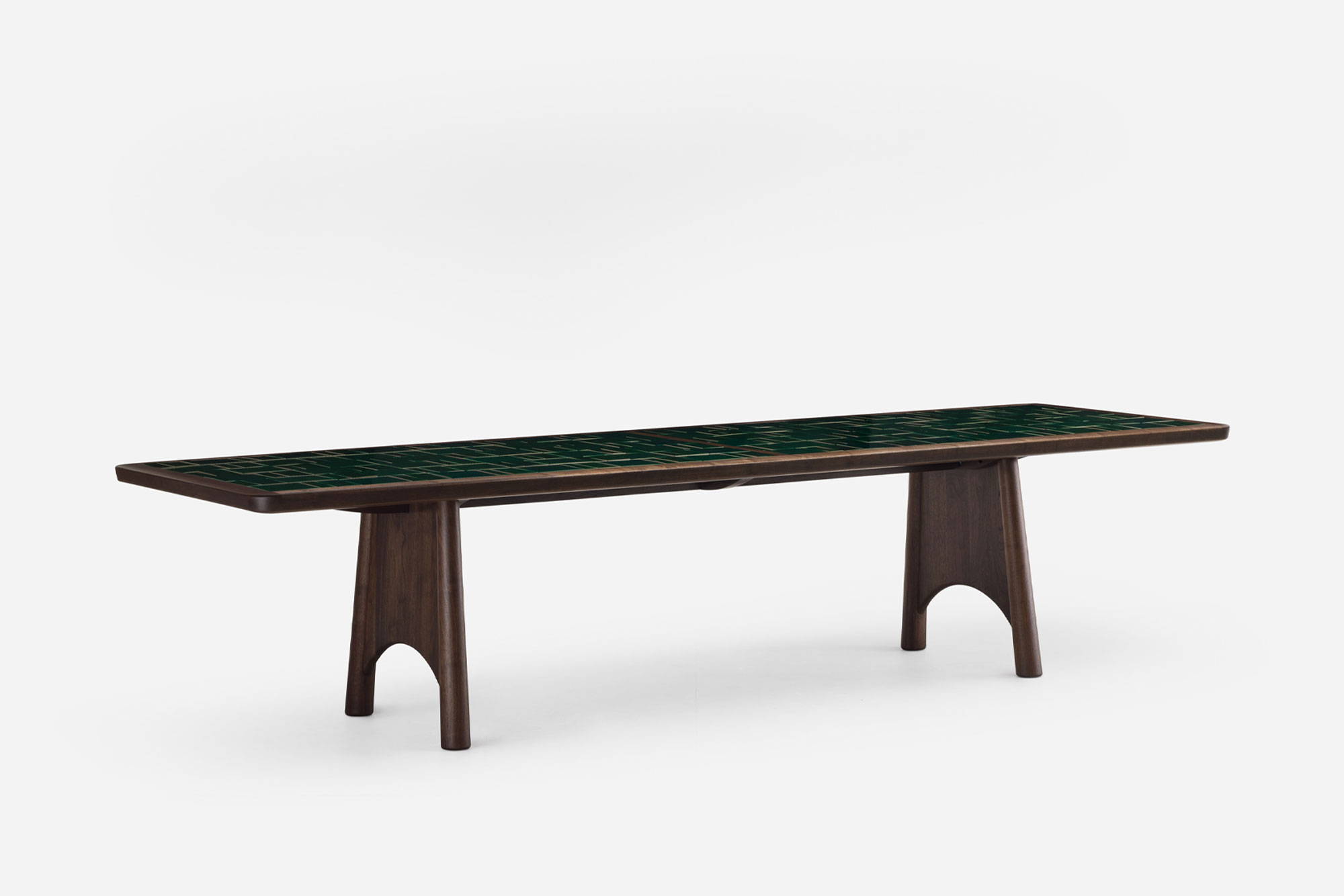 Twenty-Five Dining Table, originally launched in a single size, is now available in a choice of three sizes. Twenty-Five is a solid wood dining table inspired by the structure of bridges and their arches, with a tabletop featuring handmade Portuguese tiles from Sintra. The design reflects mid-century Scandinavian, French and Portuguese influences in an understated form with a material combination that is both beautiful and high performing.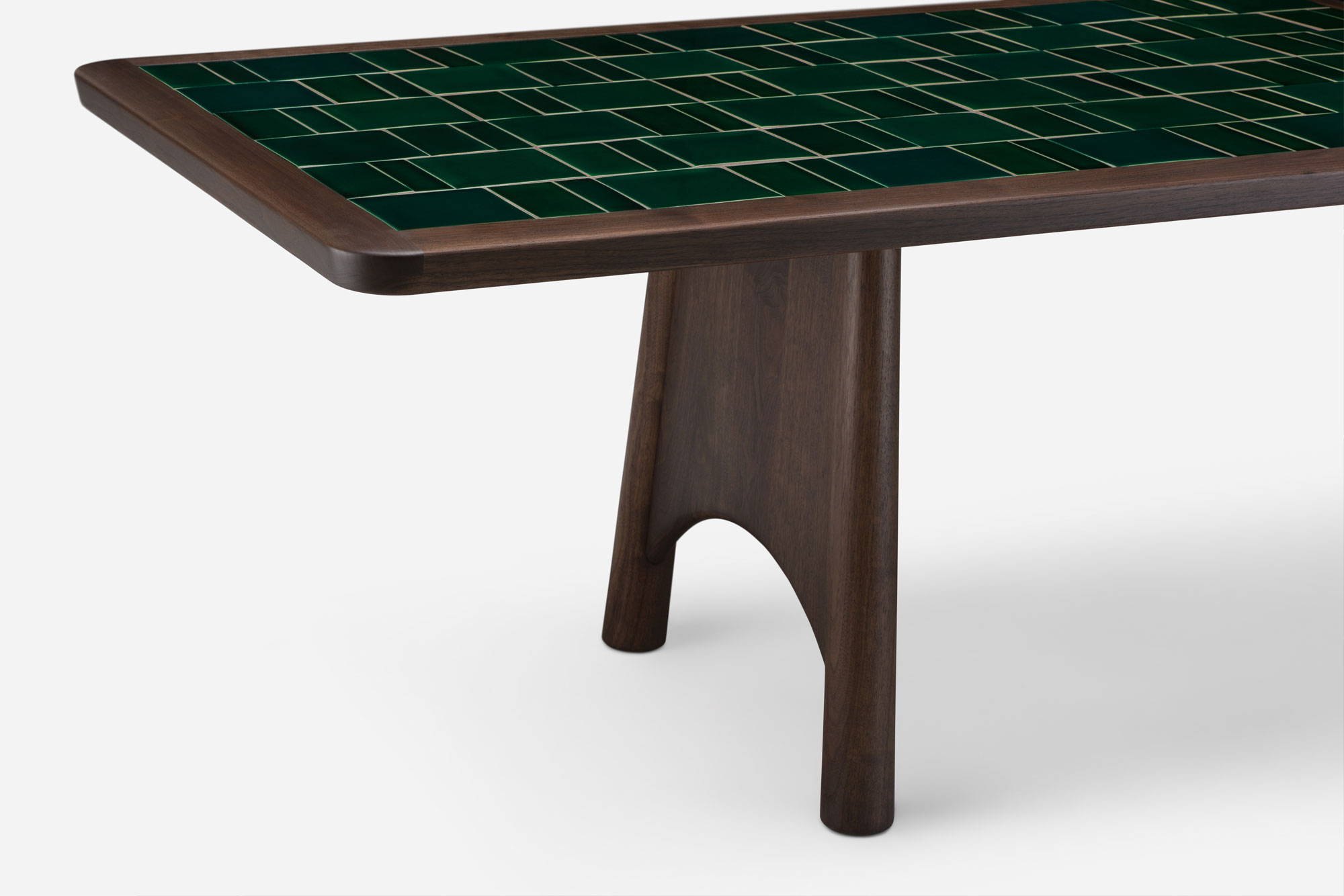 SHOP DE LA ESPADA ATELIER
VIEW MORE SPRING 2023 LAUNCHES