Aluminium is a relatively lightweight metal that lends itself well to use in furniture with its excellent corrosion resistance and the ease with which it can be cast and machined.
Our polished aluminium is hand polished for several hours to achieve the rich surface and, as is the nature of a hand-finished product, each piece will feature slight variations. Polished aluminium is non-corrosive. There is no coating on our hand polished aluminium, and it will begin to patina immediately upon use.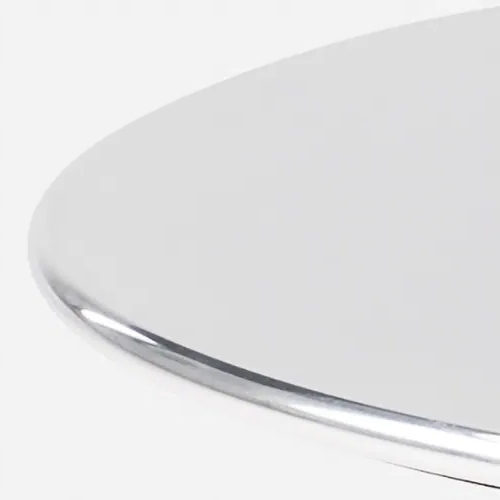 Find care information here.