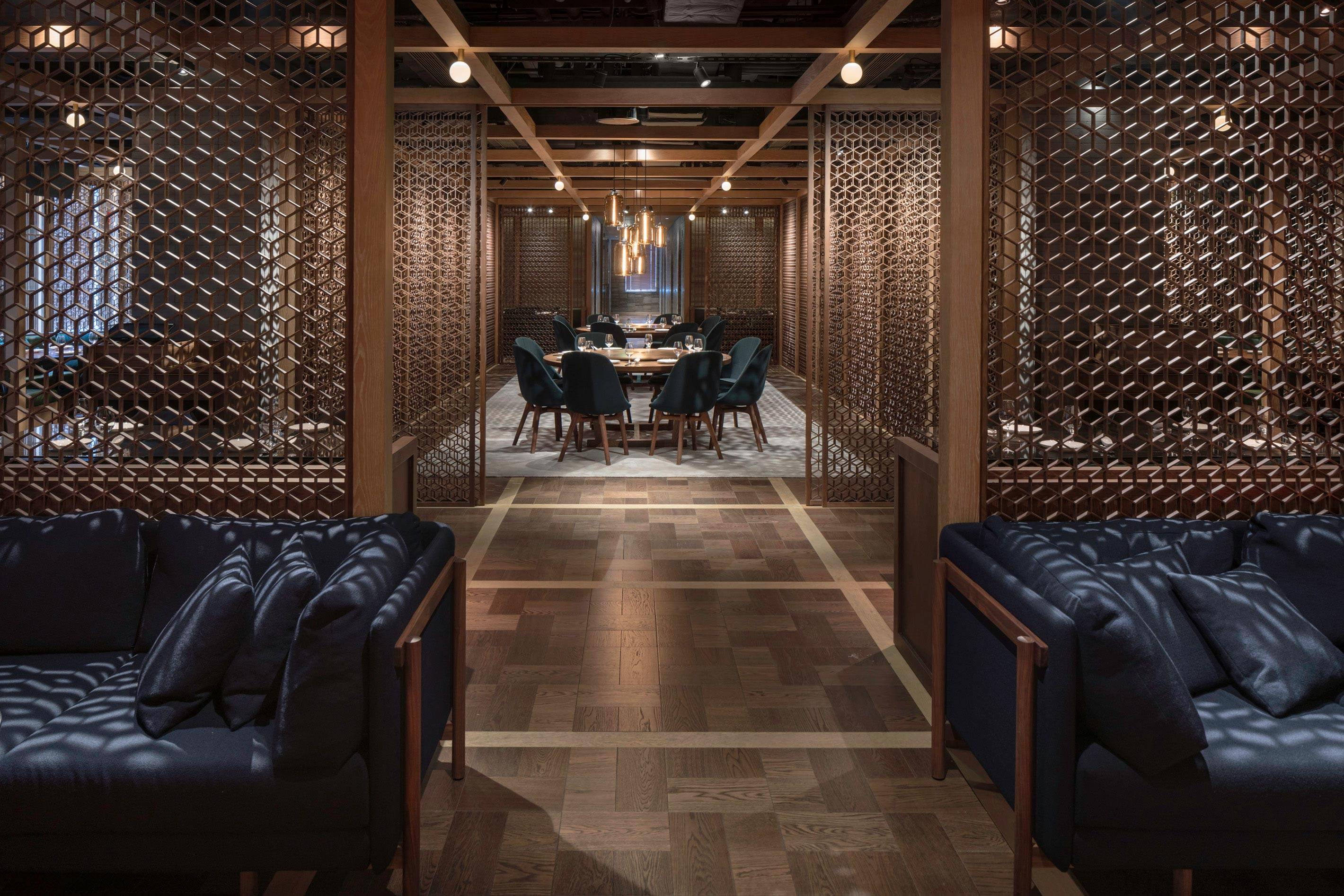 Located in Shanghai's Nanjing East Road area, overlooking the historic Bund, the Shanghai Edition Hotel encapsulates the far-eastern dichotomy: firmly grounded in its cultural heritage, while fully engaging with its contemporary context. Collaborating as a team with the Ian Schrager Company, Neri&Hu designed all of the interior spaces, furniture and lighting for both the public areas and guest rooms.
The hotel entrance offers guests a journey through Shanghai's history, with elements of the city's past, present, and future. A large floating walnut structure hovers above the main lobby to provide a sense of intimate grandeur at the bar and lounge areas. Beyond the bar, a breathtaking 26-metre-high atrium space features natural light to highlight the historic façade, as well as a fireplace, hanging plants, and full-height mirrors that reflect and bring in the active streetscape.
All guest rooms, clad in natural light oak in the living areas and white marble in the bathrooms, provide a warm, understated sense of luxury.
At the top of the tower on the 27th floor, a Japanese specialty restaurant operated by acclaimed chef Jason Atherton features an aged bronze spiral staircase leading to the exclusive Punch Room Bar, before granting access to the stunning 29th floor rooftop terrace. Here, a truly unique experience in Shanghai, is one of the rare 360 degree panoramic viewing points in the city that allows one to look upon both the city's historic Bund and visionary Pudong skyline simultaneously, creating one of the most desirable rooftop views in the world.
Neri&Hu furniture crafted by De La Espada features throughout the hotel, including Solo Dining Chair, Solo Bar Stool, Trio Side Table, Frame Sofa, and Duet Chair.
Photo credit: Pedro Pegenaute