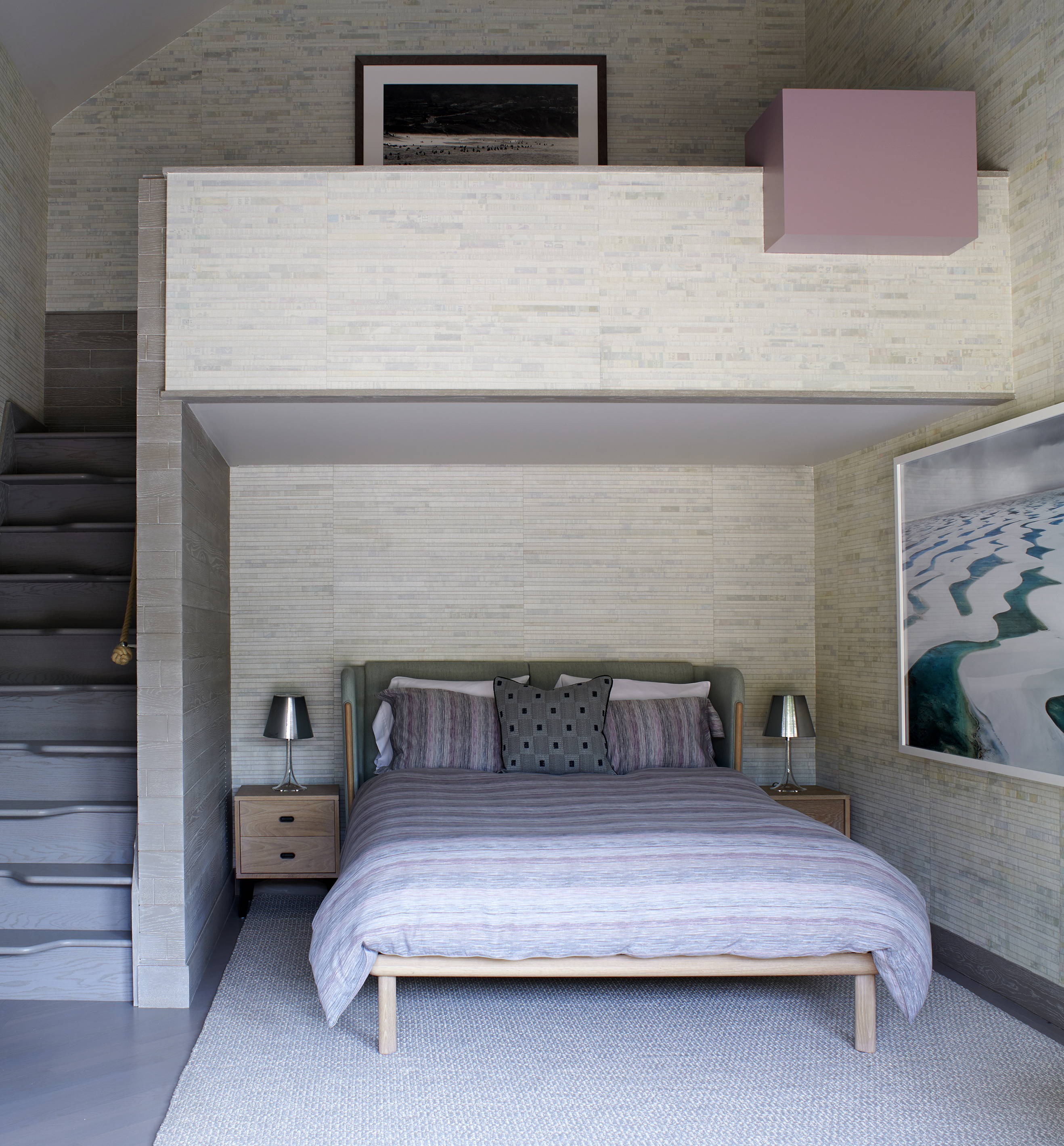 This beach house in Southampton, New York was originally designed in 1984 by architect Norman Jaffe. Interior designer Wesley Moon renovated the home in 2019 with sensitivity for the architect's vision while bringing it up to date for a modern family.
The residence, originally named Xanadune for the sand dunes surrounding, reflects the landscape in which it rests: generous glass walls bring the outside in, cut boulders form both the exterior walls and accent walls in the interior, and 12,000 square feet of oak panels form the interior walls and ceilings. Wesley Moon amplified this connection to the landscape with a colour palette inspired by the seaside: soft blues, pinks and greys create a calm yet contemporary atmosphere. The abundant oak paneling, originally a deep brown, was refinished to a cooler, paler hue to match.
The expansive rooms, including the main living area with ceilings up to 30 feet high, were made more snug with the introduction of smaller, more intimate areas within. A bedroom for the owners' teenage son, once a cavernous space, was divided for practicality and comfort: a sleeping loft for overnight guests was created above the main sleeping area. The walls of the bedroom are covered in a "grasscloth" made from recycled newspapers, a beautiful and tactile solution that continues to reflect the natural setting. De La Espada products feature in this bedroom including Low Dubois Bed designed by Luca Nichetto and McQueen Bedside Chest designed by Matthew Hilton.
Photo credit: William Waldron