In March 2021, we welcome new products by Neri&Hu and Matthew Hilton and the edited collection re-launch of Autoban.
Join De La Espada founder Luis De Oliveira this week for a keynote to learn more about these product launches.
17th March: 2pm & 6pm GMT | 10am & 2pm EST
18th March: 6am GMT | 5pm AEDT | 2pm CST
19th March: 9am & 6pm GMT | 5am & 2pm EST
RSVP at rsvp@delaespada.com confirming which session you wish to attend.
Zoom link will be provided for confirmed guests.
Petit is a dining chair in solid wood with an upholstered seat. The chair was specially designed by Shanghai-based multidisciplinary design studio Neri&Hu as part of their interior design for Papi restaurant, Paris. Now the chair, available with 3 or 4 legs, is released to a wider audience, addressing the needs of smaller spaces or making room for more guests around a table.
The compact proportions and understated form of the Petit Chair were a response to the needs of the Neri&Hu-designed Papi restaurant, nestled in the Grands Boulevards district of Paris' 9th arrondissement. The designers explain: "Petit is a bespoke chair that was created for Papi restaurant in Paris, located in a typical late 19th century Haussmann building. Papi celebrates the layered material heritage that narrates Parisian history, while Petit occupies the smallest possible footprint playing a versatile character for this arena-like setting."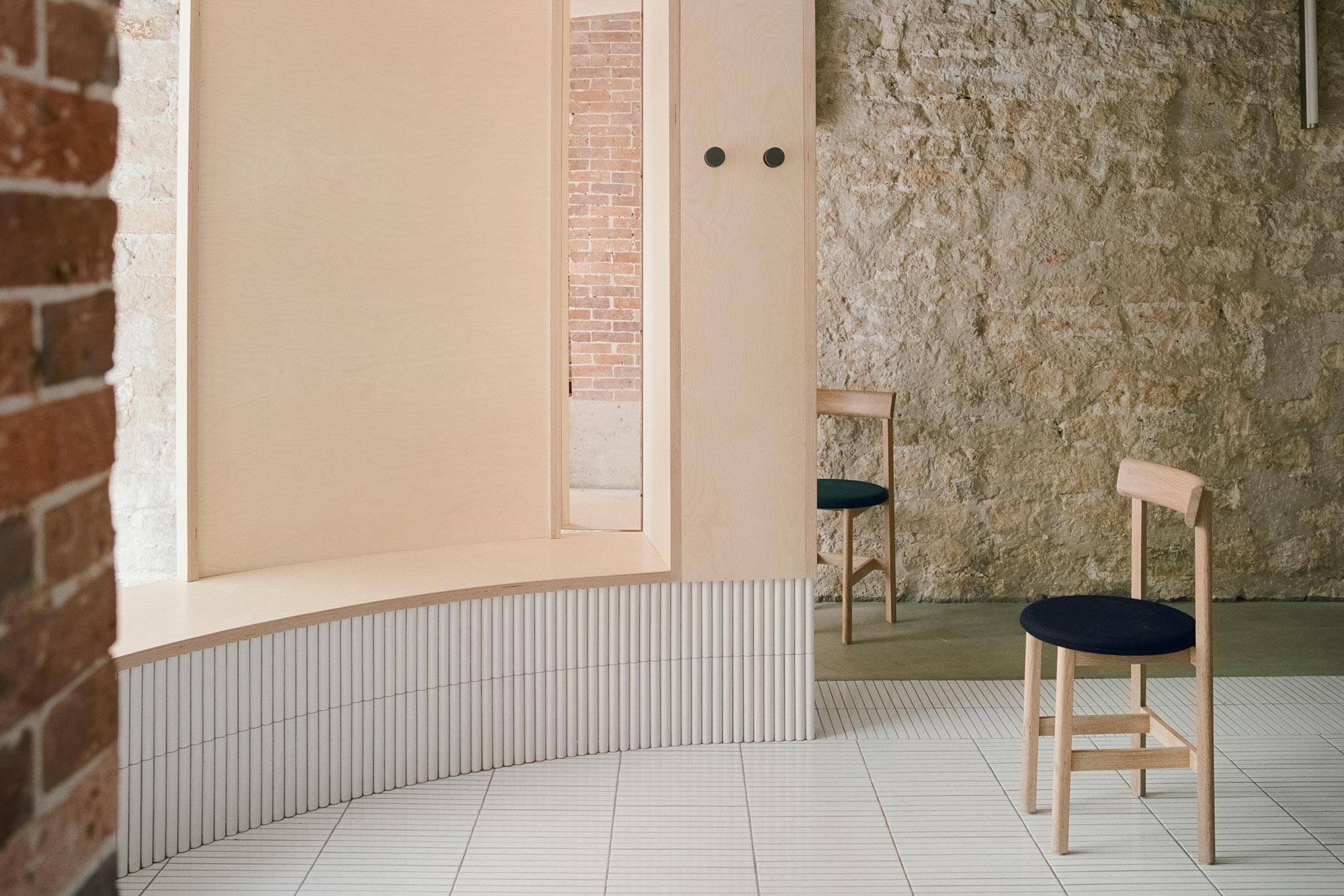 Papi restaurant photographed by Simone Bossi
Find out more about Papi restaurant here
UPHOLSTERED ANDO CHAIR BY MATTHEW HILTON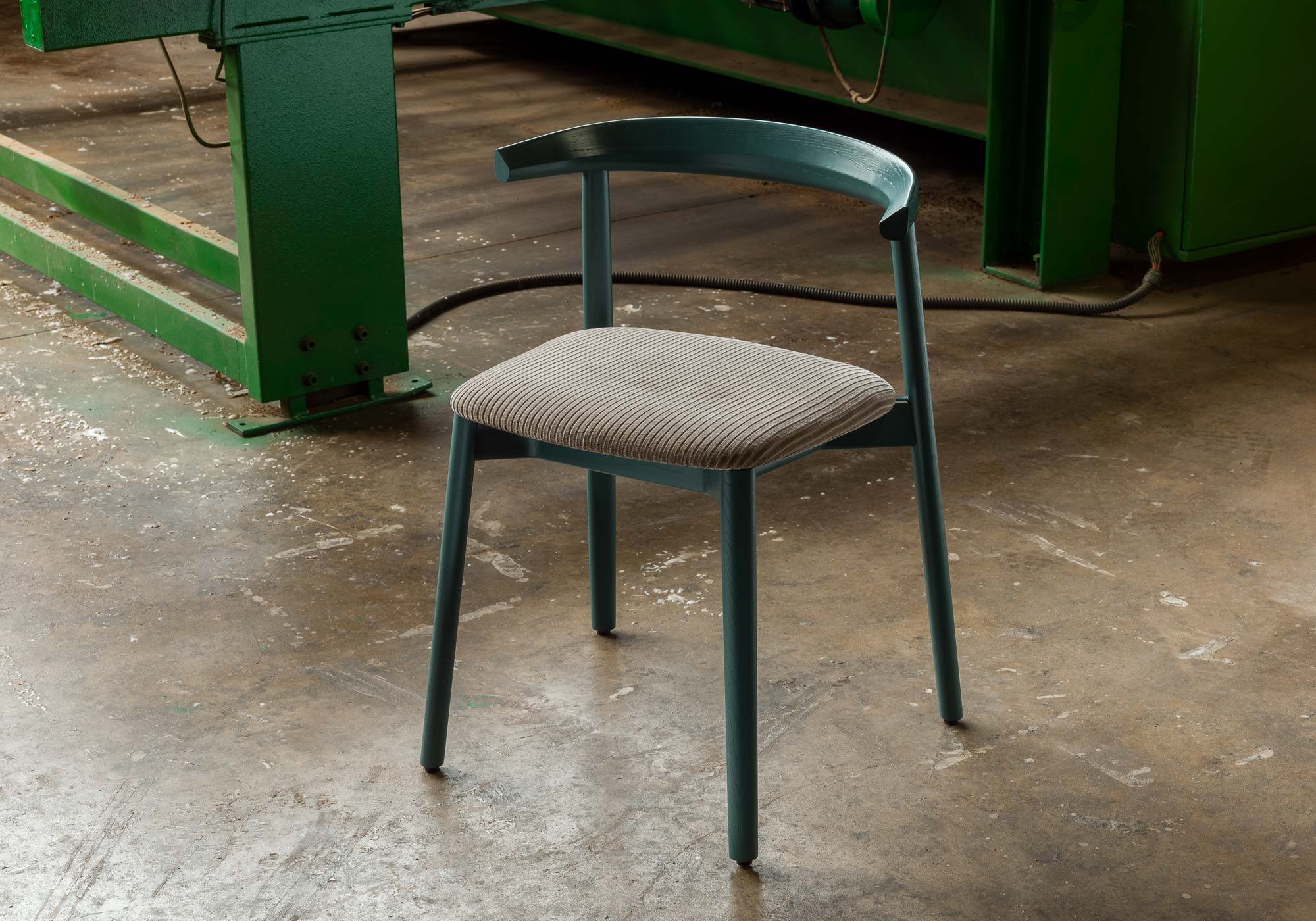 A variation on 2020 release Ando Chair, this chair features the same refined form and solid wood body with the added feature of a seat softened by upholstery.
Ando Chair is a utilitarian, robust and quiet design with beautiful detailing. It is a relatively compact dining chair with strength and personality whilst remaining understated. The back is made from multiple pieces of wood, joined and carved, showcasing the natural grain variations in the material.
"It's very carefully considered…it's solidly made, it's comfortable. And then this year we've added the upholstered version which gives you a huge variety of finishes and colours so that you can fit it in to lots of different interiors," Matthew Hilton.
REFECTORY FIXED TABLE BY MATTHEW HILTON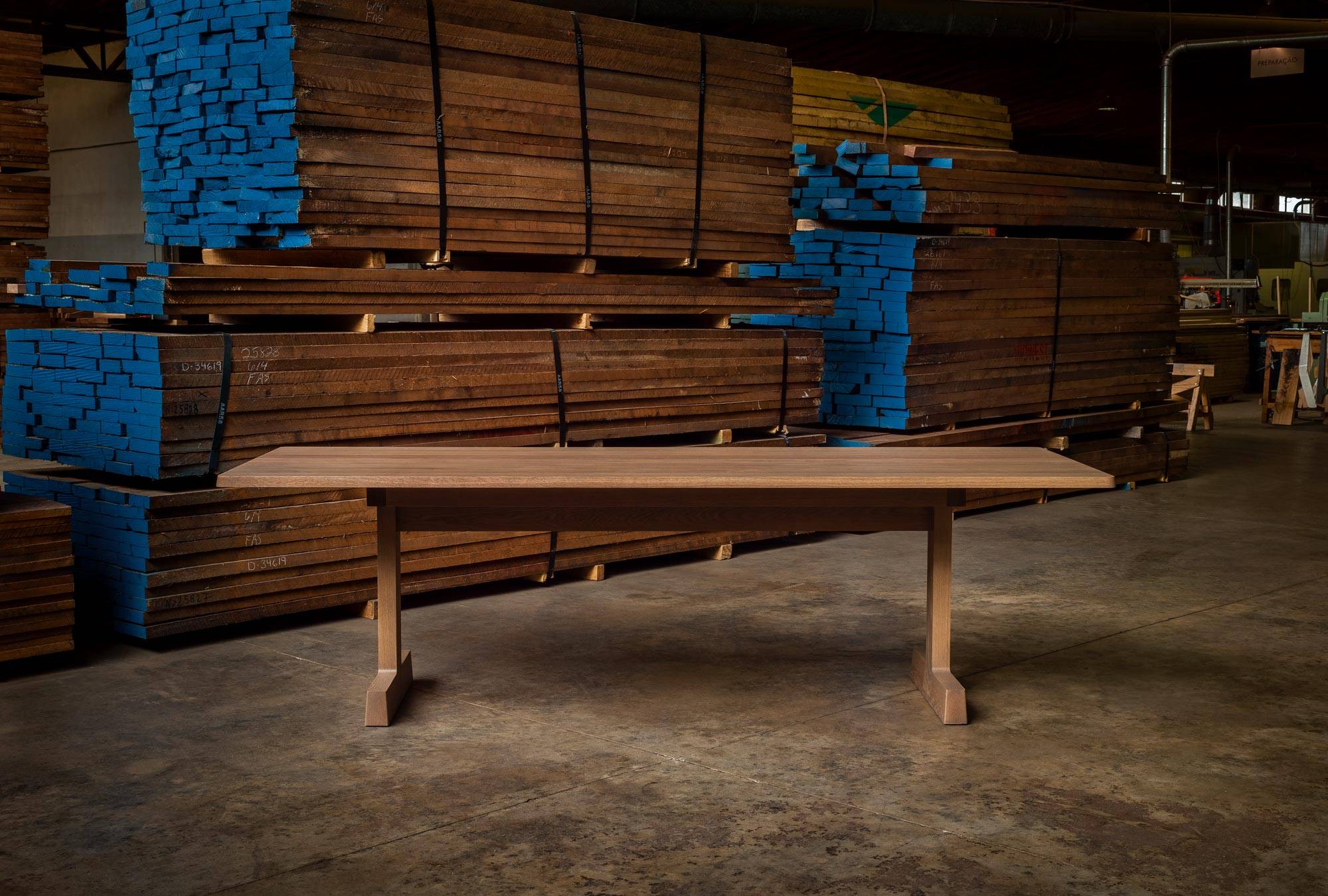 Also launching from Matthew Hilton is a variation on another 2020 release, Refectory Extending Table, offering additionally four fixed lengths.
Refectory is a monastic, utilitarian, and robust table with a pragmatic, functional design that embraces the passage of time. A very tough yet elegant table in solid timber with meticulous detailing.
"It's about strength of materials. And the material itself is very important. The joints are very important. All the little details… it's a kind of quiet thing that speaks to you over time. And it should get much better with time," Matthew Hilton.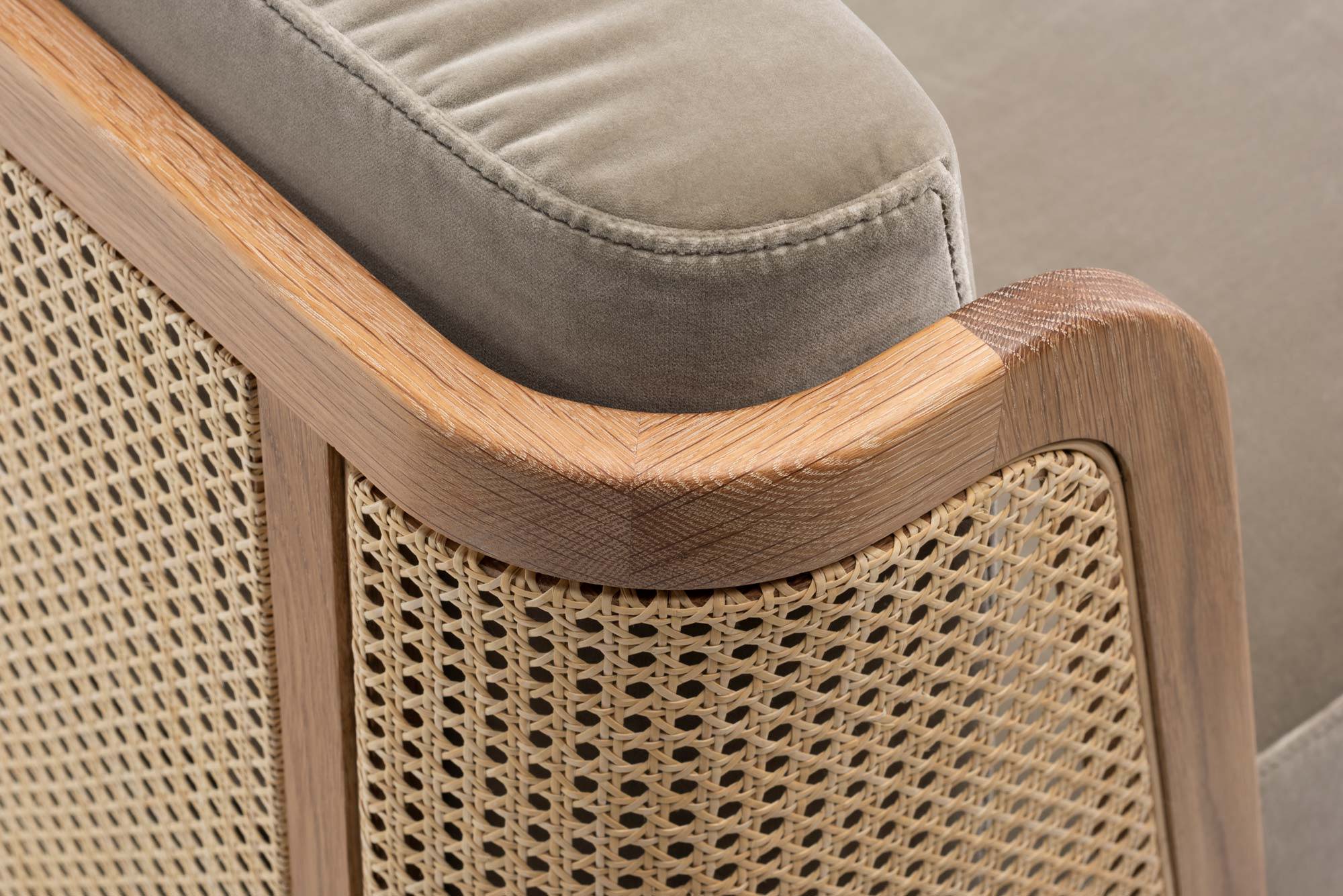 Autoban, our relationship with whom reaches back to 2007, will see a relaunch of their collection, an edited selection of products presented in fresh photography and material combinations.
The edited collection re-launch includes Butterfly Dining Chair and Bar Stool; Throne Dining Chair, Bar Stool, Lounge Chair, and Sofa; Box Sofa; Suite Bed; and Ladder Bookcase.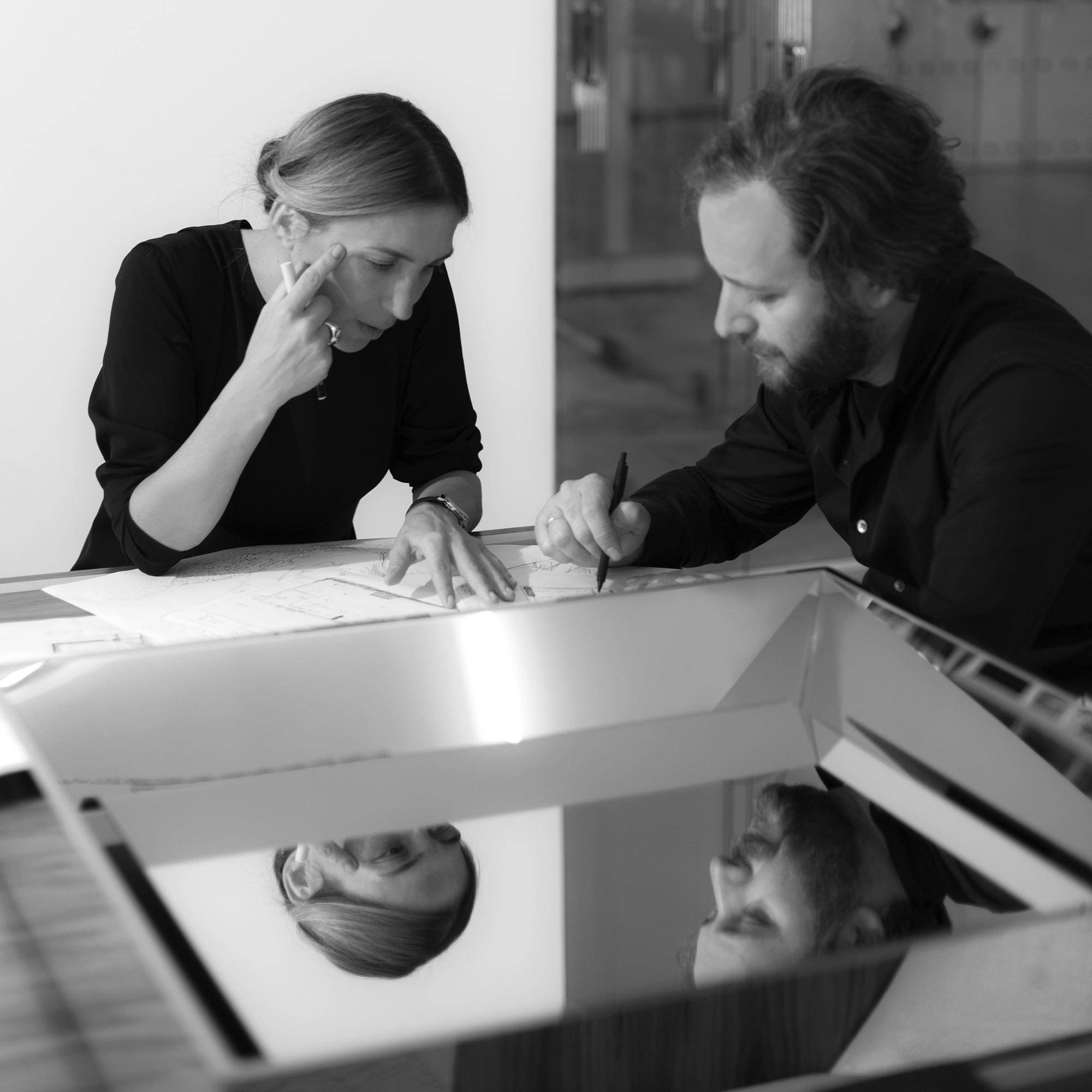 Istanbul-based, multidisciplinary design studio Autoban creates statement furniture to further the story told through their architecture and interiors. Each product is informed by a uniquely space-centric approach, blending wit with sophistication, and minimal forms with rich materials. Autoban products at once challenge convention, celebrate form and enhance function.