In March, we welcomed new products by Neri&Hu and Matthew Hilton, the edited collection re-launch of Autoban, and a new curly sheepskin upholstery option through a series of keynotes with De La Espada co-founder Luis De Oliveira.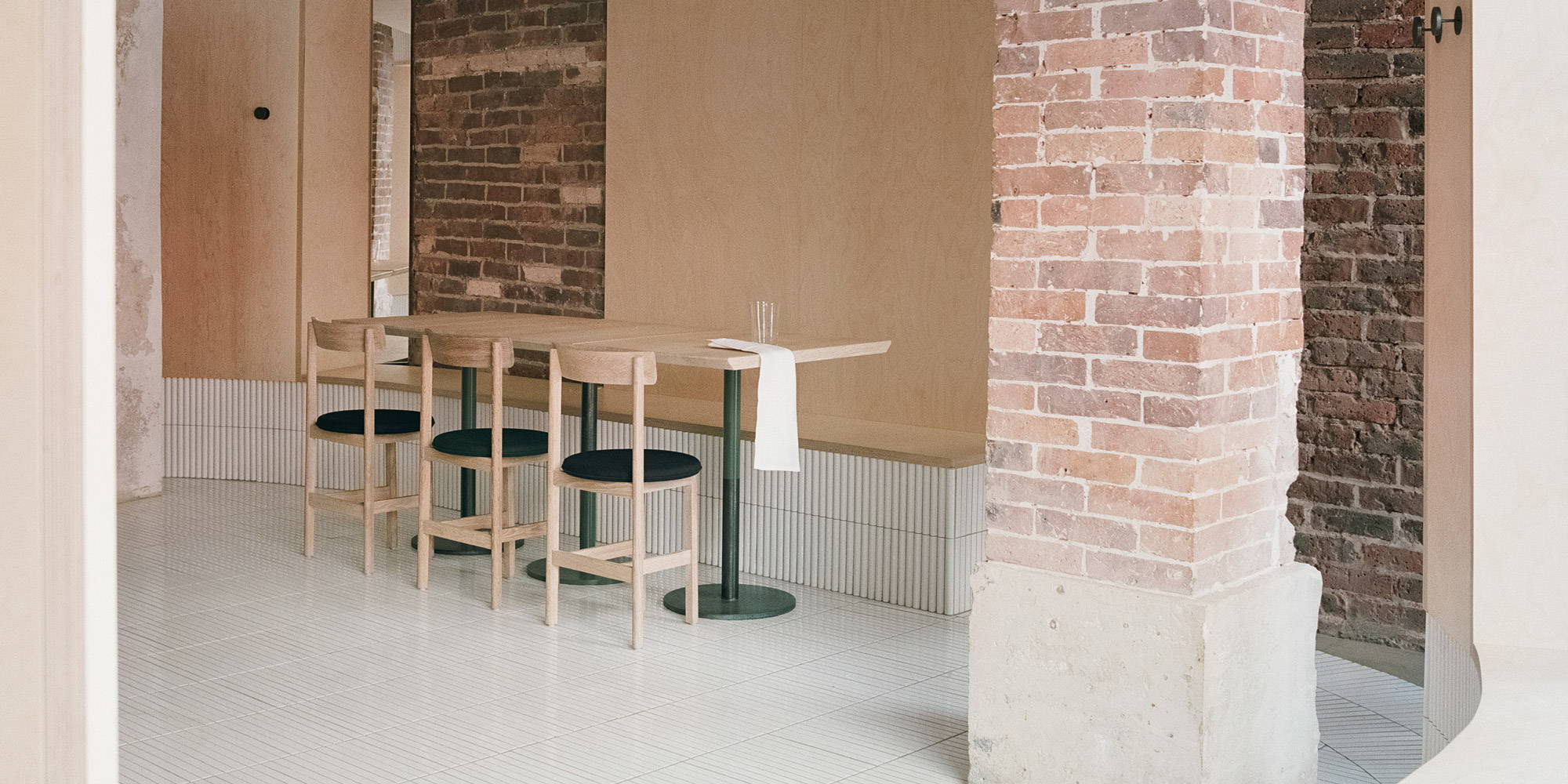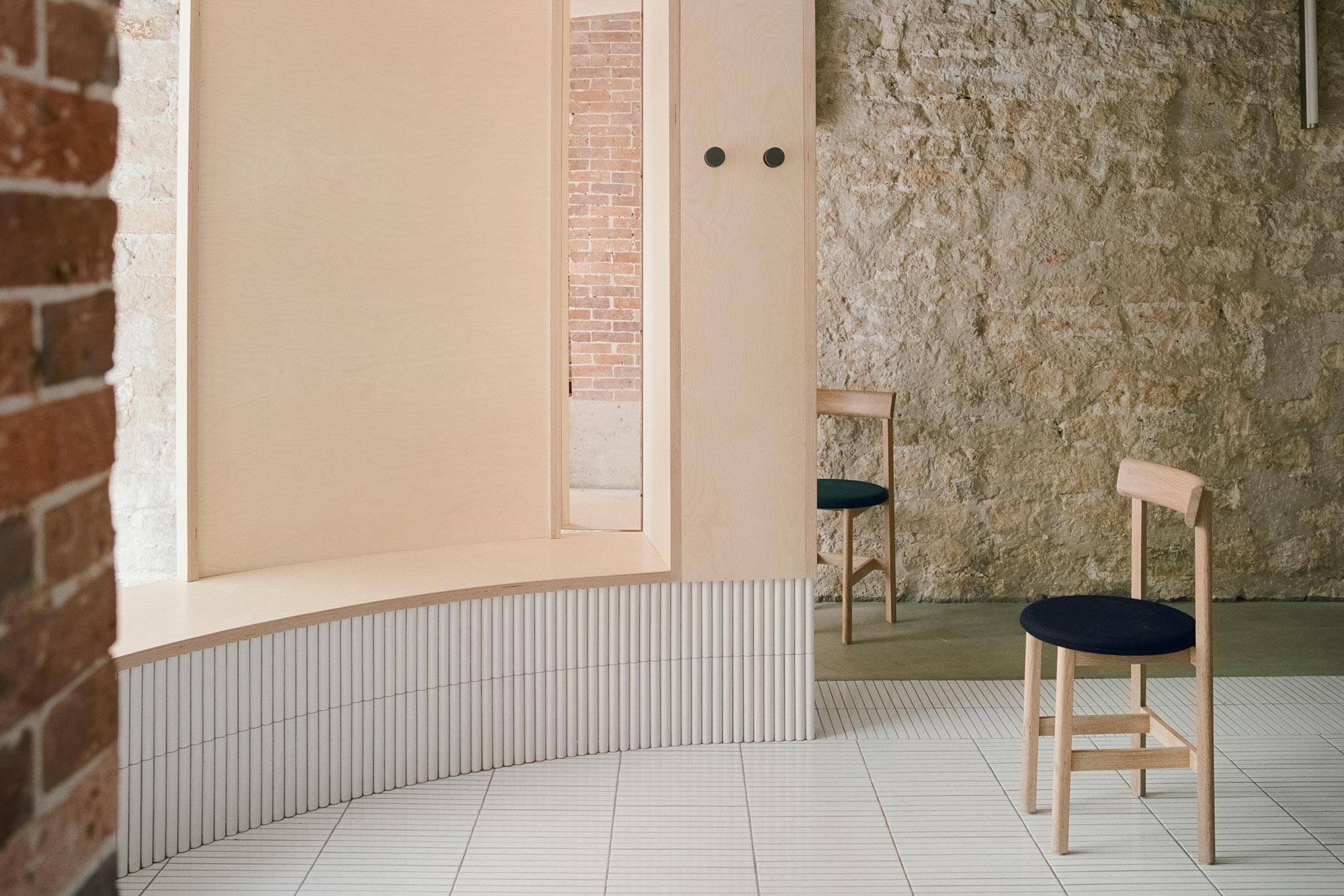 Petit, a dining chair in solid wood with an upholstered seat, was specially designed by Neri&Hu as part of their interior design for Papi restaurant, Paris. The compact proportions and understated form of chair were a response to the needs of the restaurant, nestled in the Grands Boulevards district of Paris' 9th arrondissement.
"Petit is a bespoke chair that was created for Papi restaurant in Paris, located in a typical late 19th century Haussmann building. Papi celebrates the layered material heritage that narrates Parisian history, while Petit occupies the smallest possible footprint playing a versatile character for this arena-like setting," Neri&Hu.
Papi, the second restaurant from restaurateur Etienne Ryckeboer, opened late 2020. De La Espada founder Luis De Oliveira notes how the chair communicates quiet elegance, strength and optimism during the difficult days of the pandemic: "After working for many years on what we could call complex chairs, like the Duet, Vivien, or even the revised Manta chair, we were intrigued by the idea of working on something much smaller, much lighter, that makes use of far less material and yet is comfortable and beautiful, where proportions and the scale of the components are what make the piece distinctive. When Lyndon and Rosanna came to us in the middle of the first lockdown here in London, to work on a chair for a small restaurant serving pizza and red wine, we simply couldn't refuse. It was a beam of shining light, showing us that there was optimism in the world that lays ahead even in an industry that has been severely affected like hospitality. And we love pizza and red wine, so we can't wait to visit Paris."
Now Petit Chair, available with 3 or 4 legs, is released to a wider audience, addressing the needs of smaller spaces or making room for more guests around a table.
Papi restaurant photographed by Simone Bossi
Papi restaurant filmed by Pedro Pegenaute
Find out more about Papi restaurant here

New furniture by Matthew Hilton includes variations on 2020 launches, bringing added versatility and comfort to a variety of spaces.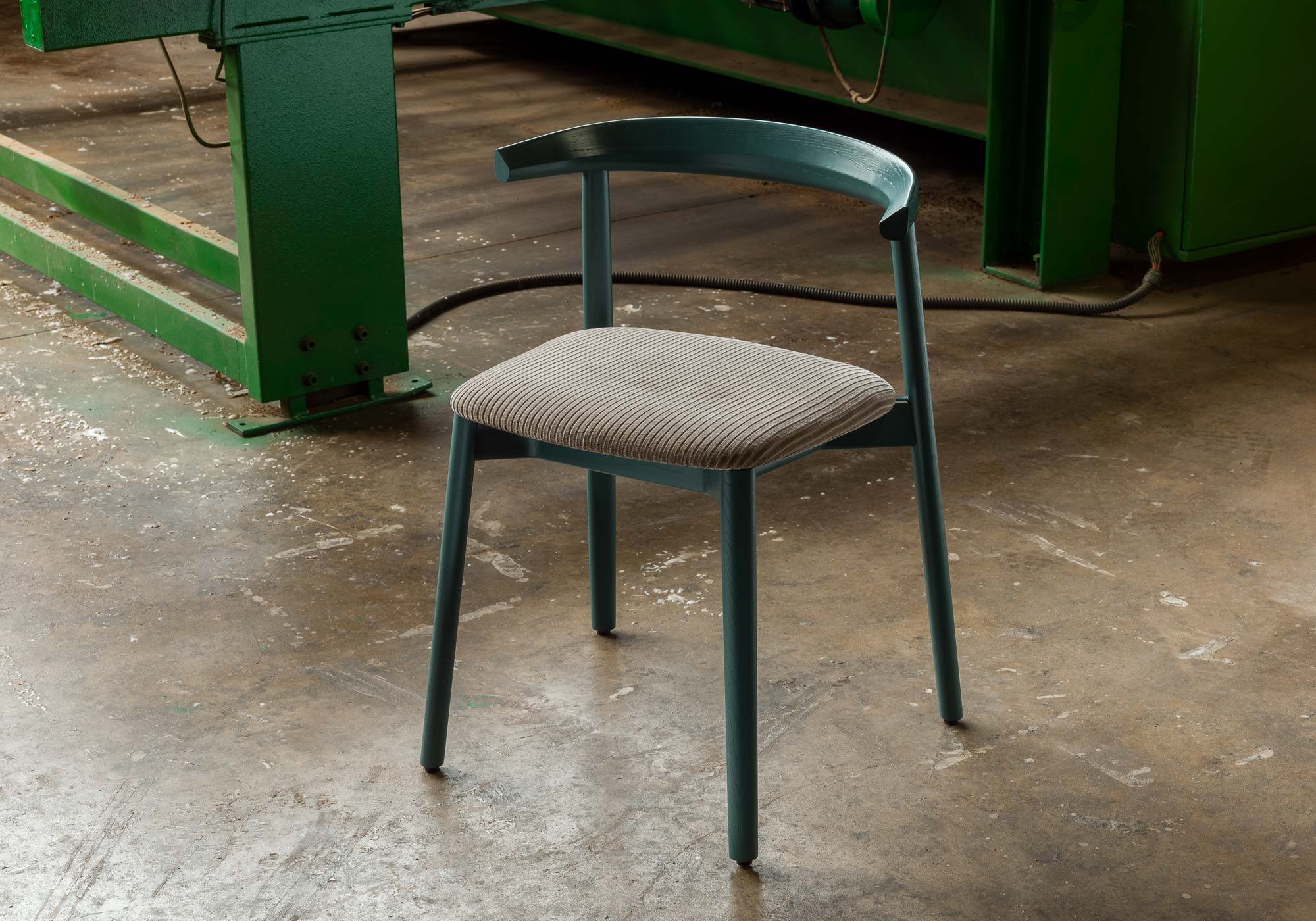 Upholstered Ando Chair features the same refined form and solid wood body as the all-timber Ando Chair, with the added feature of a seat softened by upholstery.
Ando Chair is a utilitarian, robust and quiet design with beautiful detailing. It is a relatively compact dining chair with strength and personality whilst remaining understated. The backrest, with its characteristic tear drop shape that adds both beauty and comfort, is made from layers of solid wood, joined and carved. The layered effect combined with the natural colour and grain variations in the timber enhance the sculptural form.
"It's very carefully considered...it's solidly made, it's comfortable. And then this year we've added the upholstered version which gives you a huge variety of finishes and colours so that you can fit it into lots of different interiors," Matthew Hilton.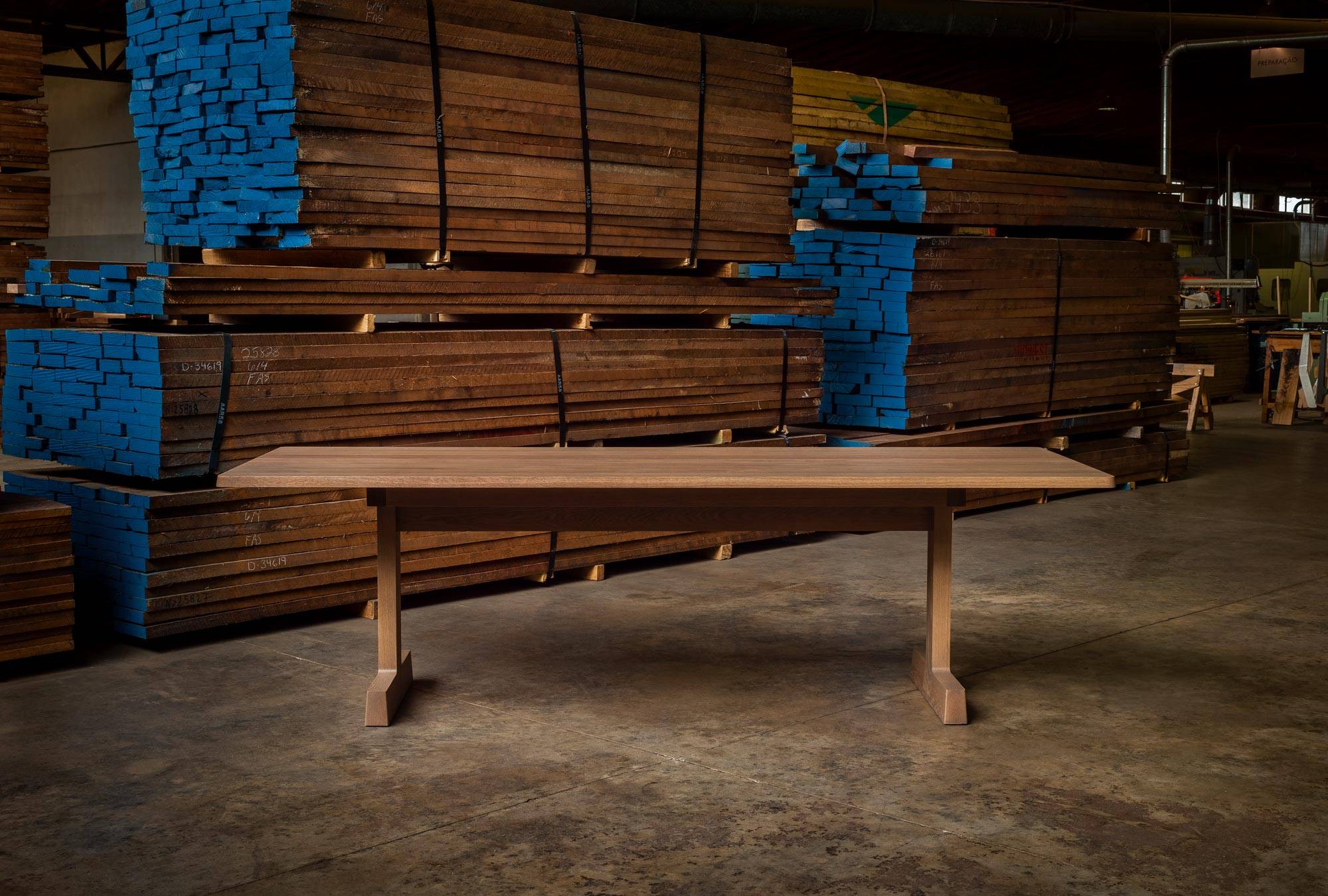 Refectory Table, first launched in 2020 as an extending table, is now additionally available in a choice of four fixed lengths. Refectory is a monastic, utilitarian, and robust table with a pragmatic, functional design that embraces the passage of time. A very tough yet elegant table in solid timber with meticulous detailing.
"It's about strength of materials. And the material itself is very important. The joints are very important. All the little details... it's a kind of quiet thing that speaks to you over time. And it should get much better with time," Matthew Hilton.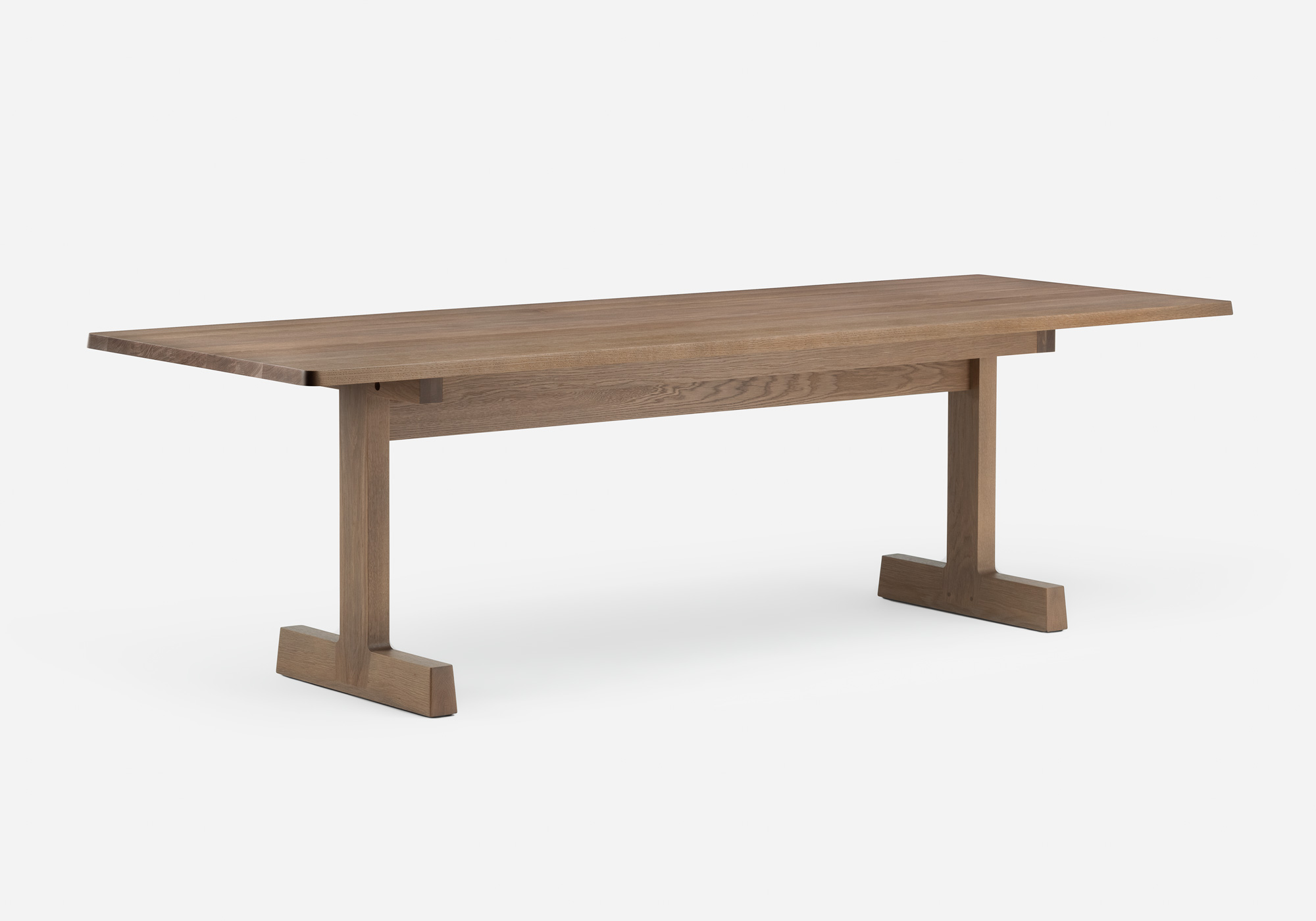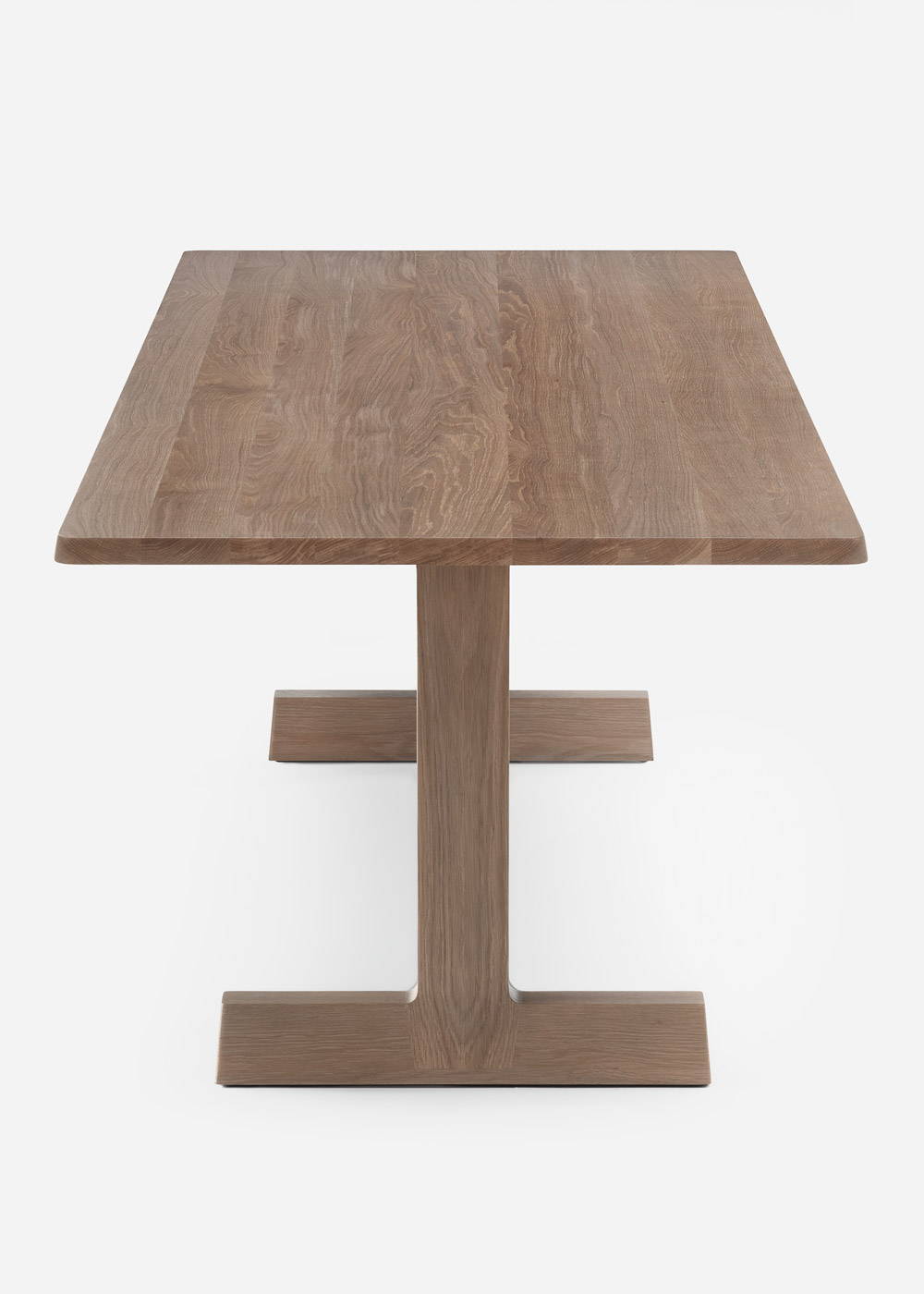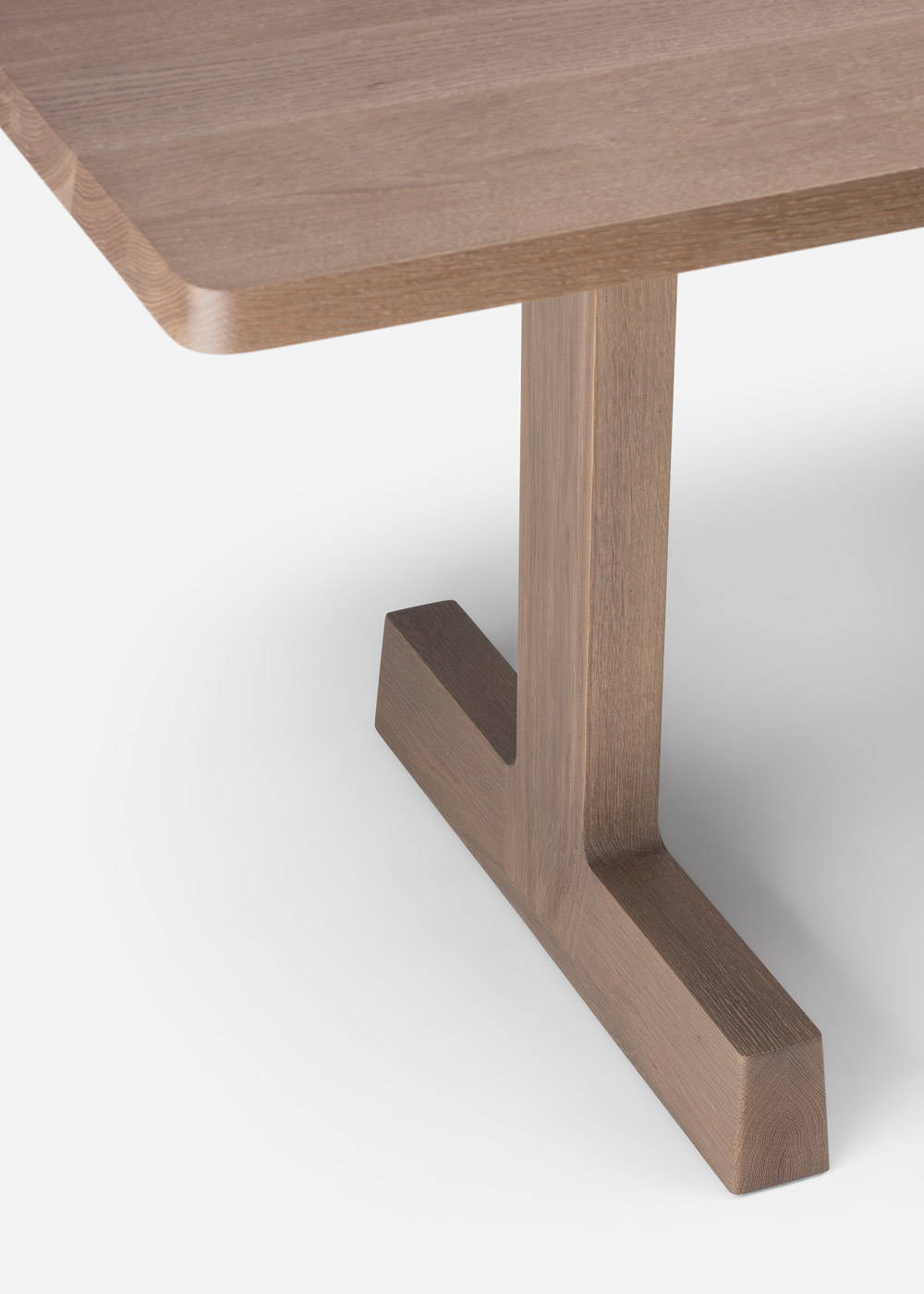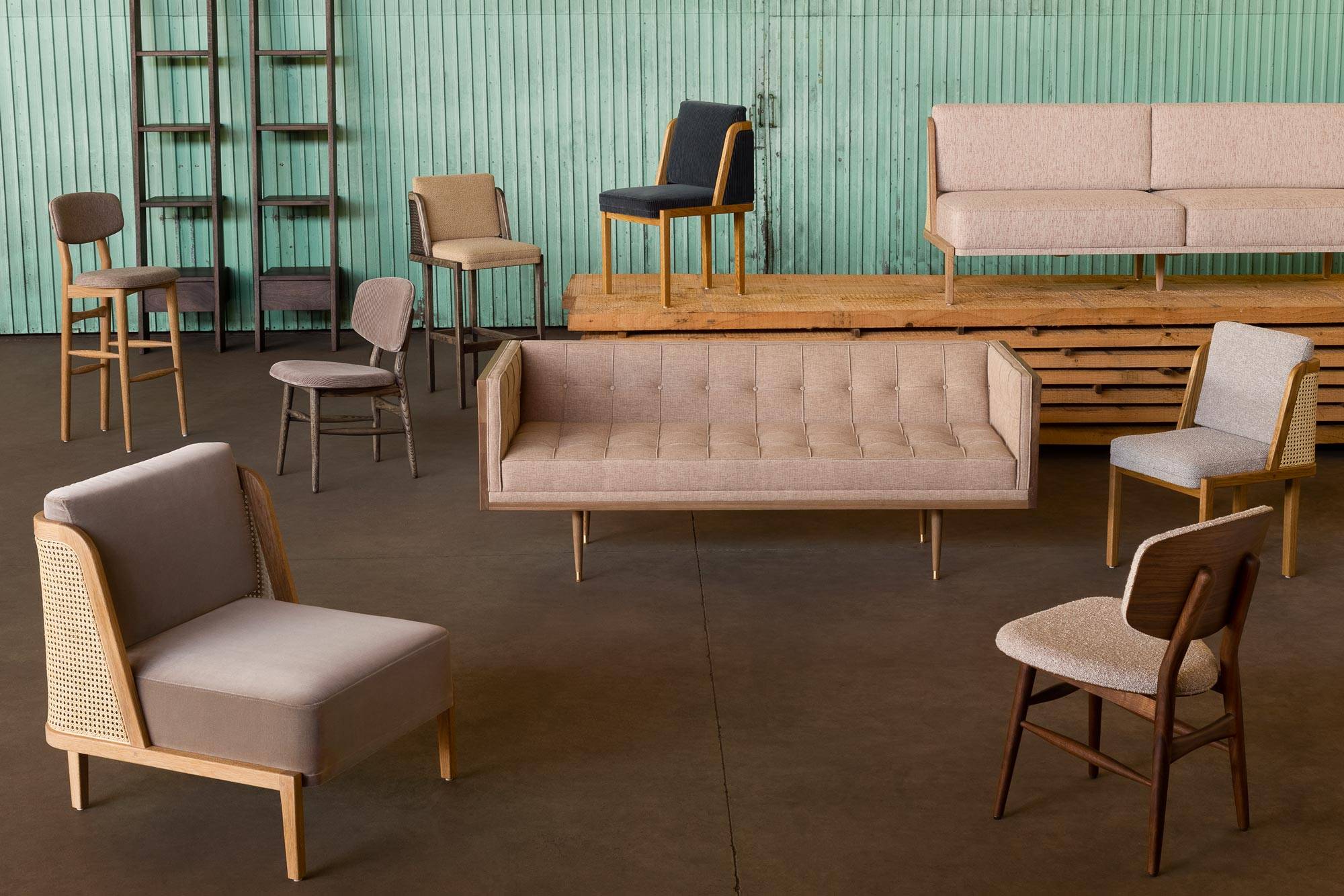 Autoban, our relationship with whom reaches back to 2007, will see a relaunch of their collection, an edited selection of products presented in fresh photography and material combinations.
 The edited collection re-launch includes Butterfly Dining Chair and Bar Stool; Throne Dining Chair, Bar Stool, Lounge Chair, and Sofa; Box Sofa; Suite Bed; and Ladder Bookcase.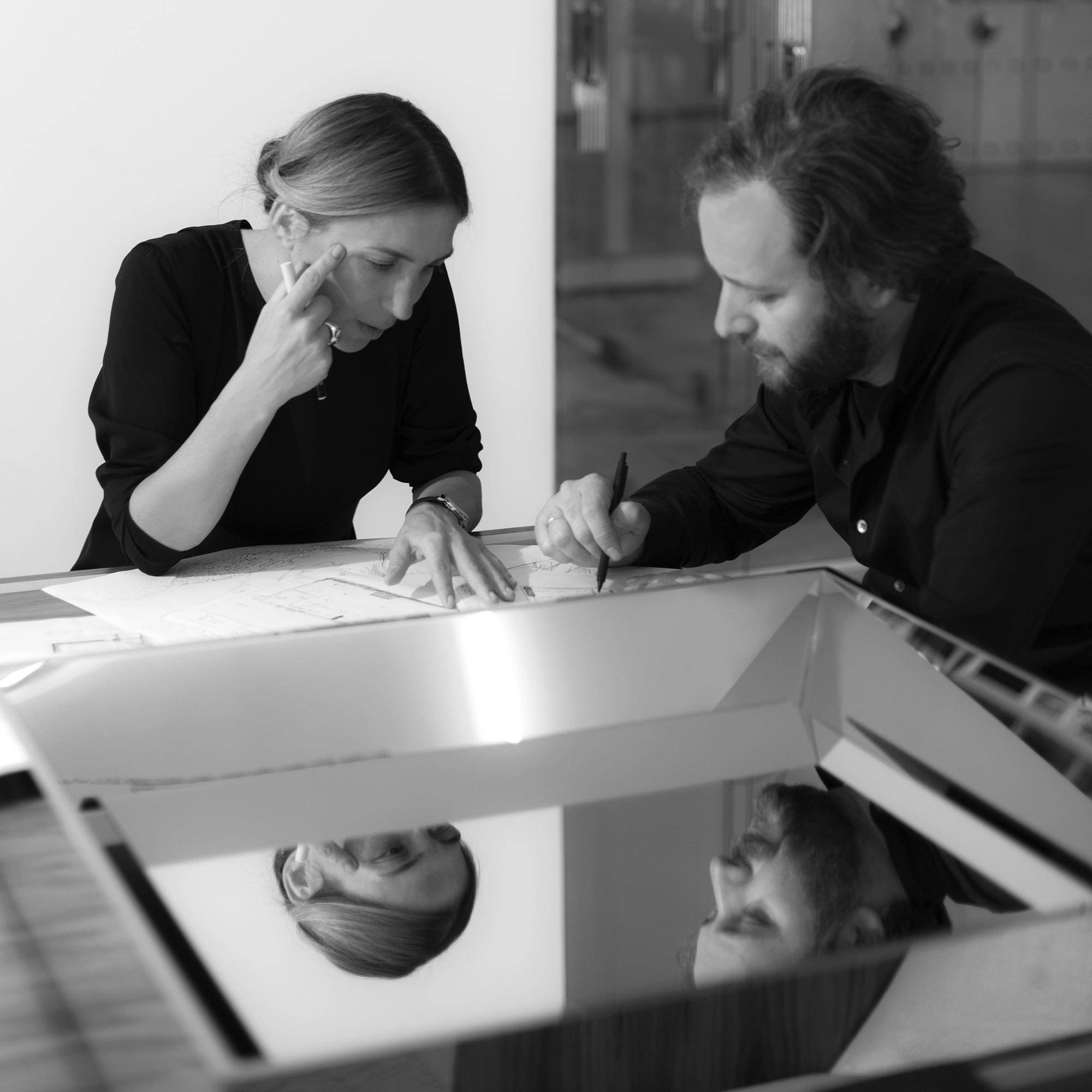 Istanbul-based, multidisciplinary design studio Autoban creates statement furniture to further the story told through their architecture and interiors. Each product is informed by a uniquely space-centric approach, blending wit with sophistication, and minimal forms with rich materials. Autoban products at once challenge convention, celebrate form and enhance function.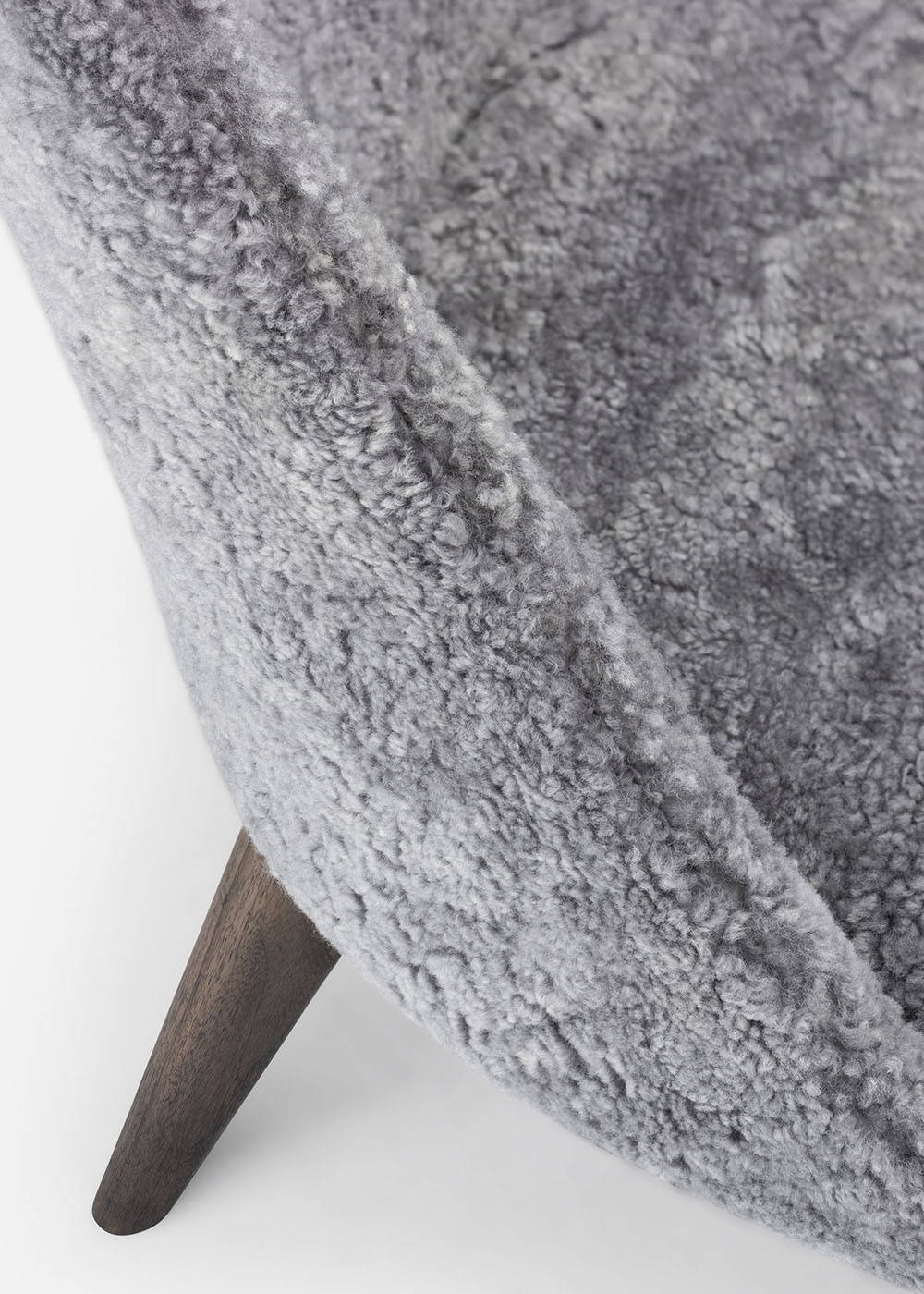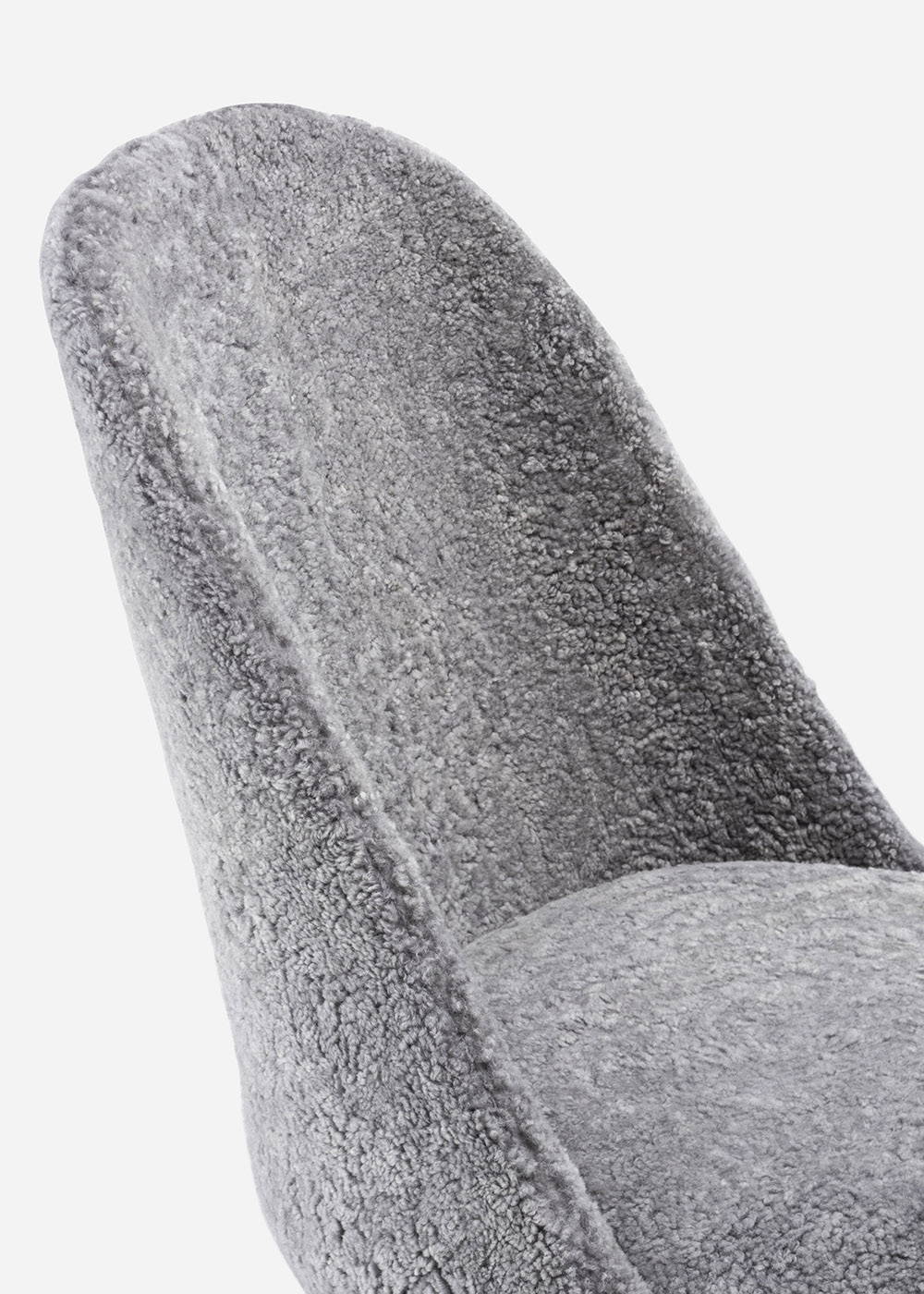 A luxuriously soft and durable curly wool sheepskin is now available for select lounge chairs for extra cosy lounging. The 12mm wool height provides sumptuous depth while allowing for clean contours on the furniture. The visual depth is enhanced by the subtle variation between the highlighted tips and darker base.

This material is scarce as the hides are small and, while they vary in quality, only the best quality hides are chosen before being expertly stitched together by our supplier in Sweden.

Curly Sheepskin is only available on select products.