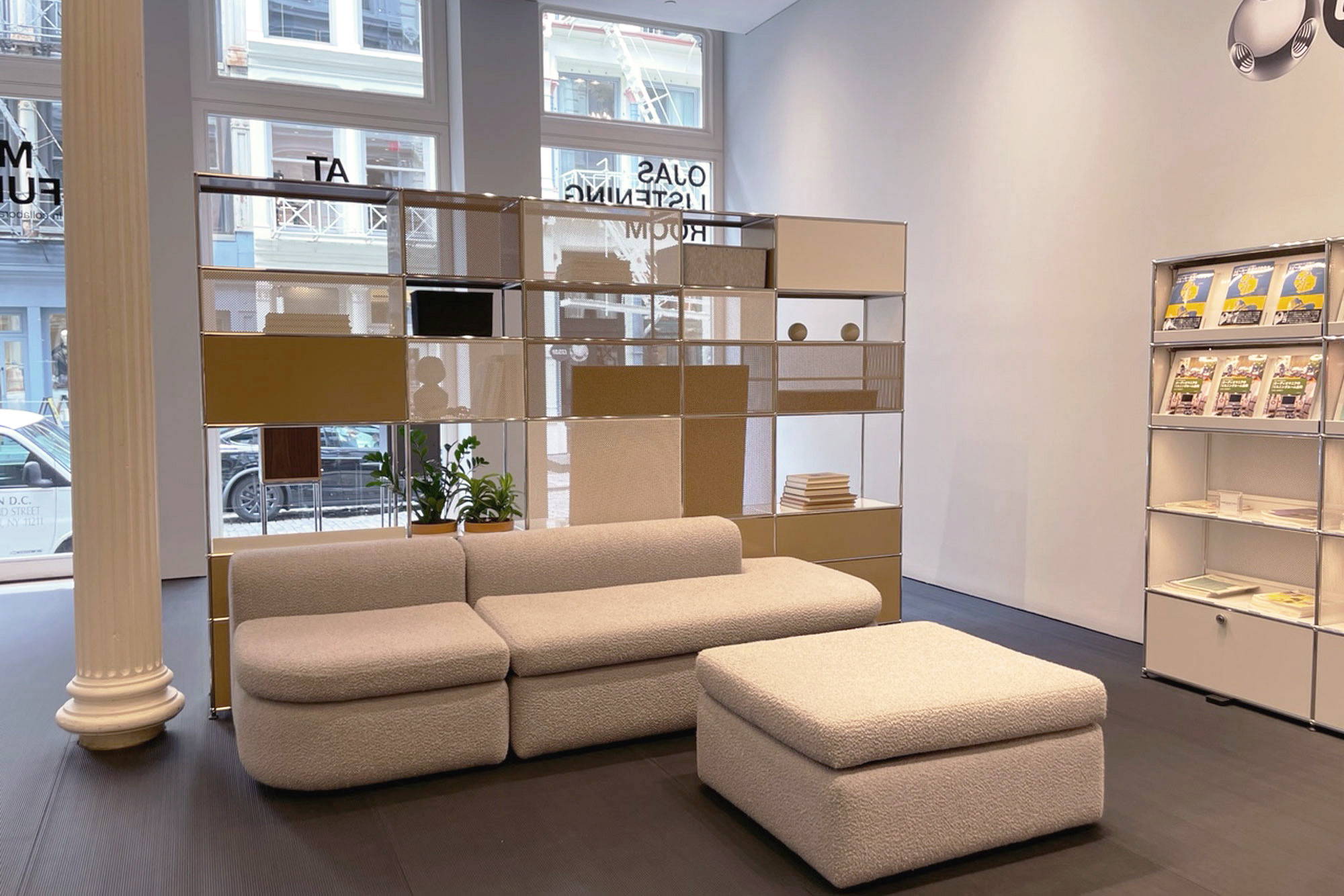 Sirius Sofa is currently on display at the USM Modular Furniture showroom in Soho, New York City, alongside a special exhibition: Ojas Listening Room.
USM, a favourite of contemporary interiors for over 50 years, offers furniture with infinitely flexible configurations for the modern home. Sharing a space with the Swiss brand is a natural fit for De La Espada, with our shared belief in function, premium materials, sustainability, and pared back design.
This is a particularly exciting moment to visit USM in New York, as the showroom is currently home to a special sound installation by Devon Turnbull, also known as Ojas, who designs and builds rare custom audio systems with sculptural forms and sonic purity. The Ojas Listening Room combines Ojas speakers with USM Haller case goods in an acoustically-optimised space designed for calm, contemplative listening.
The space is open by appointment, and a programme of events includes both lectures and speaker-building instruction from Turnbull.
Ojas Listening Room
USM Modular Furniture
28-30 Greene St
New York, NY 10013