BROWN NATURAL GRAIN LEATHER
This slimline seat pad is part of Studioilse's Seating for Eating collective consisting of settles, benches, and stools. Designed to complement the benches and settles in the collective, the seat pad is available in two lengths. Ties spaced lengthwise along the underside of the pad, two for the 2-seater or three for the 3-seater, allow it to be secured through the corresponding holes in the seat of the bench or settle. A practical and stripped back solution, in part inspired by archetypal English vernacular furniture.
SIZE
447S for 442 and 443
W179 × D30 × H2 cm
W70 1/2 × D11 4/5 × H3/4 "
447L for 444, 445 and 446
W179 × D39 × H2 cm
W70 1/2 × D15 2/5 × H3/4 "
457S for 448 and 449
W125 × D30 × H2 cm
W49 1/4 × D11 4/5 × H3/4 "
457L for 450 and 451
W125 × D39 × H2 cm
W49 1/4 × D15 2/5 × H3/4 "
LEAD TIME
18 weeks. More information here.
SPECIFICATION
Available in a range of fabric and leather options. See menus below for further material information.
Ties in the same fabric or leather used to upholster the seat pad, located centrally on the underside of the seat pad, allow the pad to be affixed to Studioilse benches and settles. Three ties on the 447 seat pads, and two ties on the 457 seat pads.
Pad made from high-density foam.
This product is compatible with an interliner material that can help comply with local flammability regulations.
Crafted at the solar-powered De La Espada factory in Portugal. Designed by a creative partner and rigorously engineered with the support of our in-house product development team and expert craftspeople. Durability, comfort and aesthetics combine for a product that lasts a lifetime.
Textiles supplied by a renowned Danish partner with fabric mills in Norway, Italy and the UK. Leather sourced from tanneries in Sweden and Italy using only hides from European cattle.
DOWNLOADS
Download product-specific information from our Resource Library here.
Find care information here.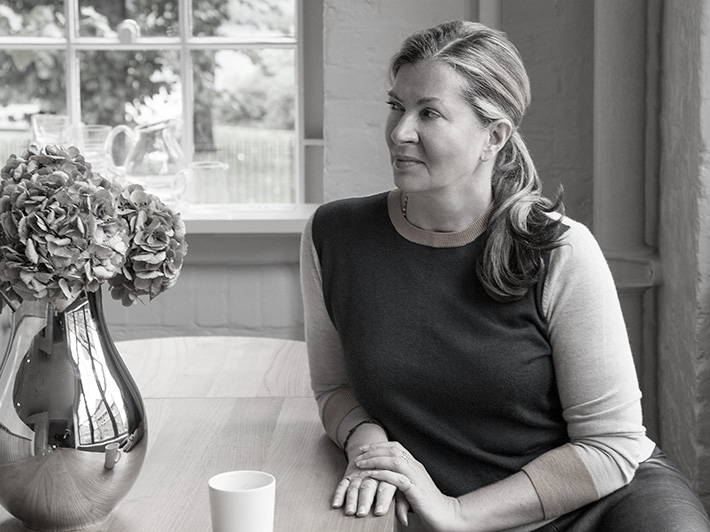 Ilse Crawford is a designer, academic and creative director with a simple mission to put human needs and desires at the centre of all that she does. As founder of Studioilse, together with her multidisciplinary, London-based team, she brings her philosophy to life. This means creating environments where humans feel comfortable, public spaces that make people feel at home and homes that are habitable and make sense for the people who live in them. It means designing furniture and products that support and enhance human behaviour and actions in everyday life. It means restoring the human balance in brands and businesses that have lost their way.
"Crawford doesn't have a signature style, but a signature feeling: emotional and deeply rooted to the place," The New York Times.
Our fabrics are hand selected for their luxurious touch, hardwearing performance, and rich depth of colour. The collection represents different price points, with each fabric priced from Range A through Range D.