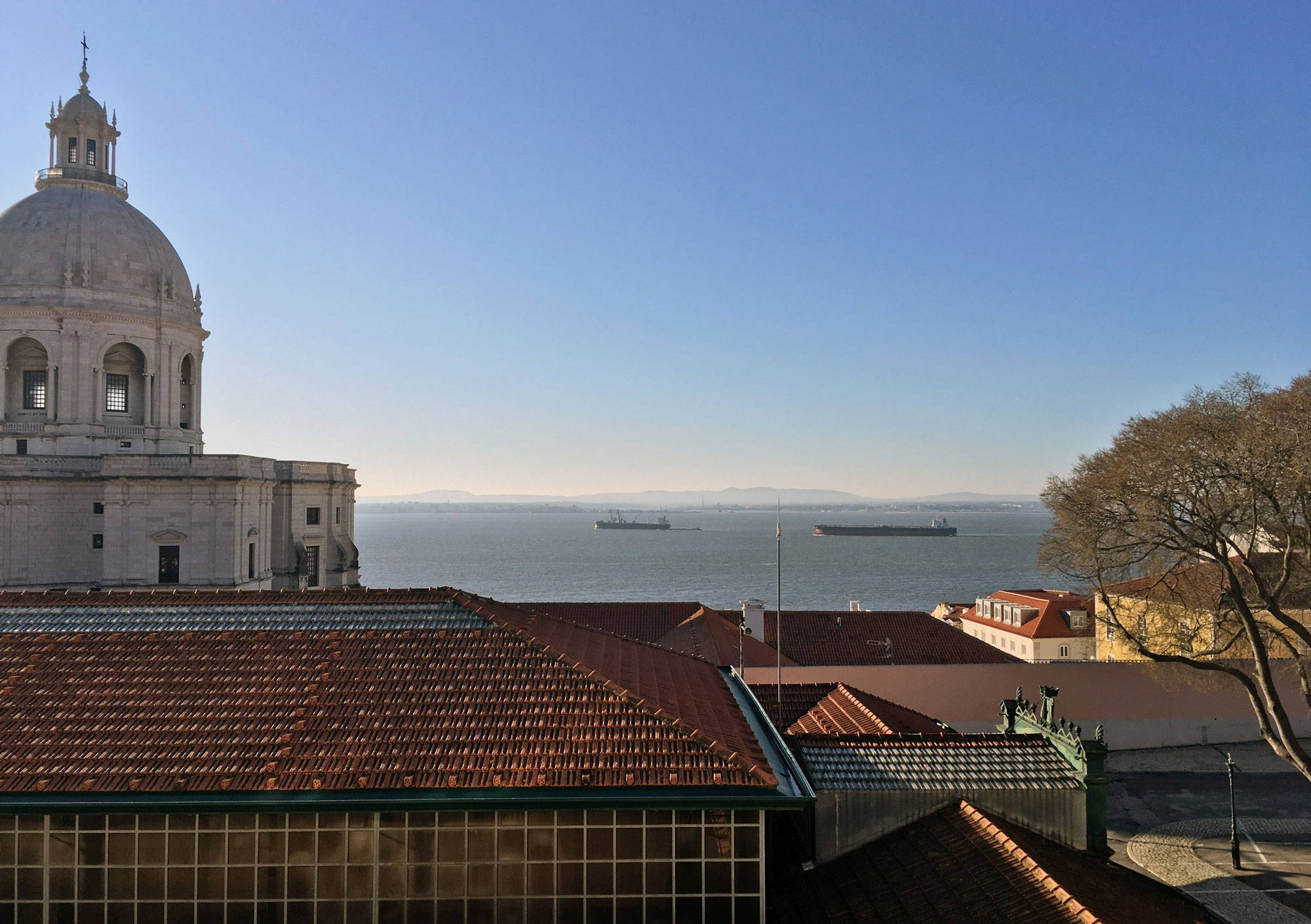 Photo credit: Simon Kämpfer
De La Espada proudly sponsored the first edition of Lisbon Design Week which took place from 24 - 28th May 2023. The new annual design hub is a celebration of Portuguese creativity and craft with events across the city.
As a Portuguese manufacturer embracing traditional Portuguese craft, De La Espada have a particular interest in Lisbon's community of designers and makers who explore many different crafts both directly and through collaboration with craftspeople. We see great value in providing a forum for making connections, sharing news with the wider world, and celebrating the inventive character of Portugal and are honoured to have played a role in making this happen.
Building upon the success and vision of Lisbon by Design, and running simultaneously, Lisbon Design Week showcased design and craftsmanship with a curated programme of product launches, open studios, exhibitions, workshops, masterclasses, presentations, talks, and more.
Find a full schedule of events here
Select highlights include: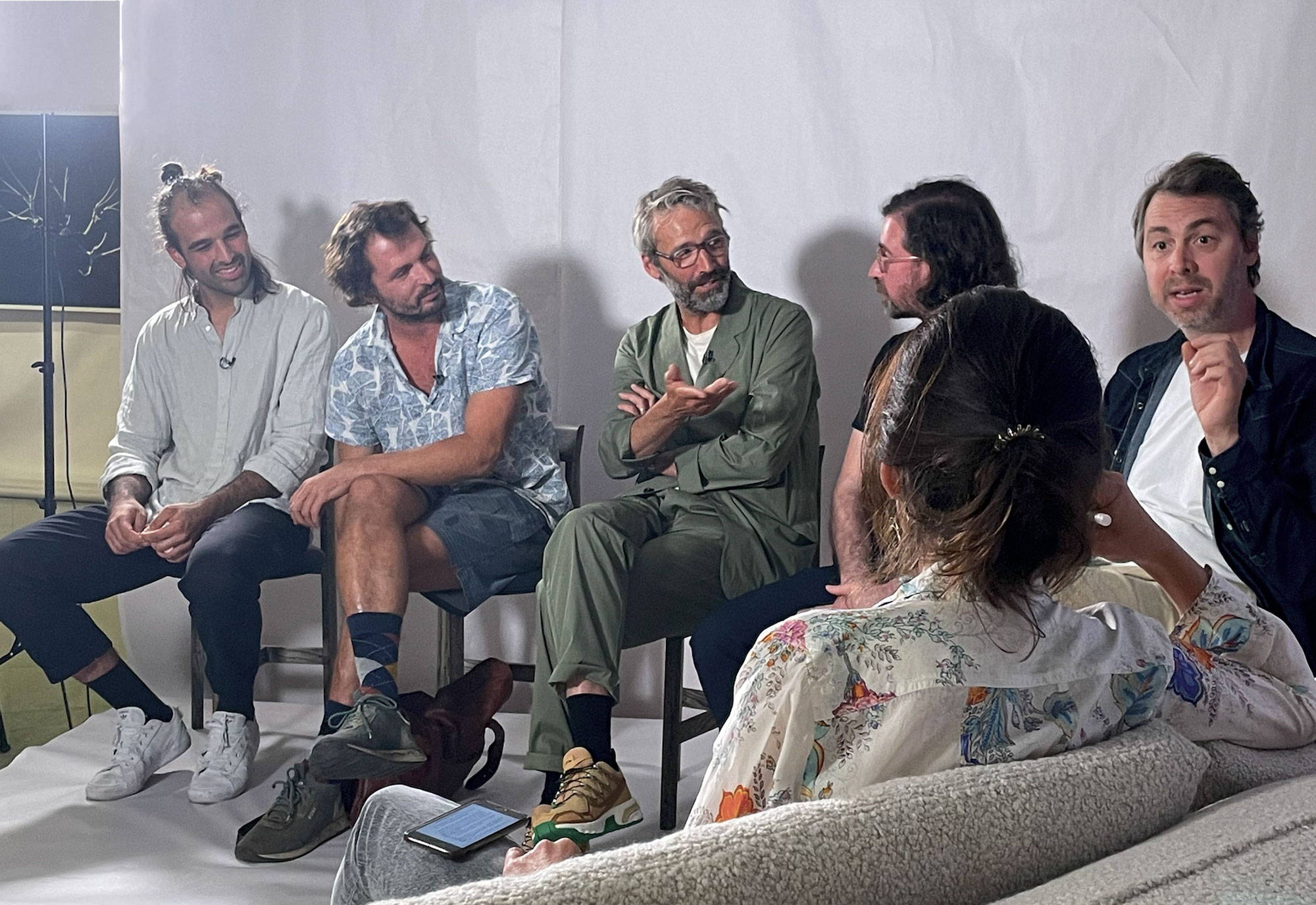 NOVOBANCO GALLERY
The Novobanco Gallery featured an immersive exhibition art directed by Further Ther, Natasza Grzeskiewicz and Tomás Fernandes, entitled The Dialog Around Fallen Tree. The exhibition included a selection of images by Portuguese photographers, drawn from the Novobanco Photography Collection, placed in dialogue with objects made in Portugal by a group of artisans and designers. 
On 26th May, De La Espada co-founder Luis De Oliveira took part in a panel discussion on the topic of responsible design in the context of timber production. Moderated by journalist Joana Stichini Vilela, the discussion also included panelists Mircea Anghel, Tomás Fernandes, Julien Labrousse, and Noé Duchaufour-Lawrance.
The talk venue included select De La Espada products including Jorge Sofa from the newly-launched Azores collection by Luca Nichetto; and by Neri&Hu, Commune Stool, Commune Bench, and Petit 3 Chair.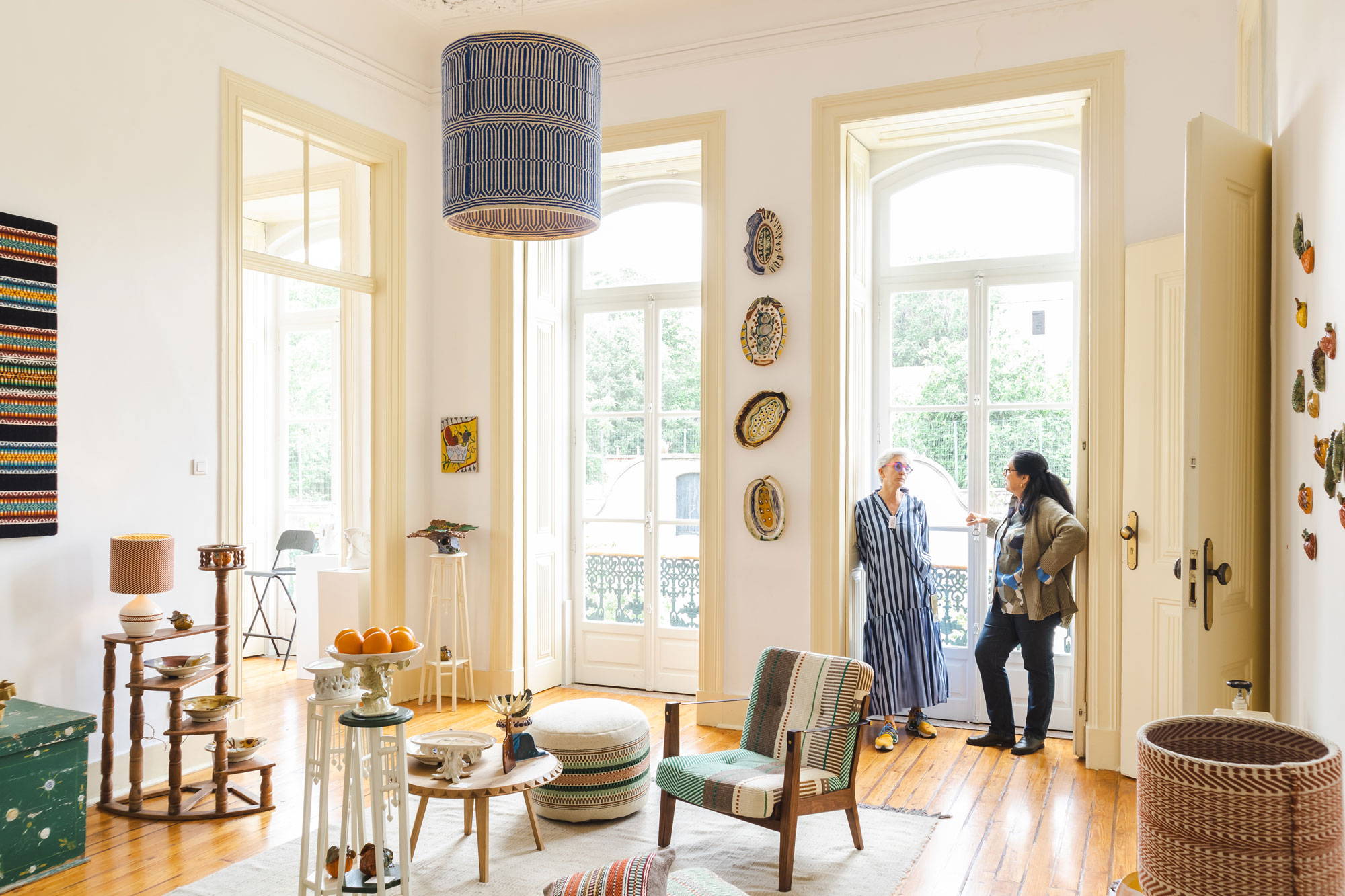 Photo by Filipa Pinto da Silva
POMAR


Pomar is an exhibition curated by Felipa Almeida for Fabricaal which took place at Lisbon by Design. Inspired by the region of Reguengos de Monsaraz where Fabricaal produces artisanal textiles, Almeida brought together the traditions of Alentejo blankets and pottery through the unique creative vision of invited artists.
Read more about this exhibition and Almeida's work here.
SANTA CLARA 1728
This stunning holiday accommodation is set in an 18th century building in one of the most romantic squares in the old cultural quarter of Lisbon. Created by hotelier João Rodrigues and renovated by architect Manuel Aires Mateus, the hotel has the transporting feeling of a true home. Events included an open house, exhibition of ceramics by Teresa Pavão, and talks.
MADE IN SITU
The Made in Situ Lisbon studio was founded by Noé Duchaufour-Lawrance, a multidisciplinary French designer known internationally for his sensitivity and attention to materials and details, as well as the refinement of his organic forms. Made in Situ fosters a series of cross-disciplinary exchanges instigated by the designs and their process, and reflecting the current shifting movement of our human relationship to the Earth. During Lisbon Design Week, the Made in Situ gallery featured the Bronze and Beeswax exhibition.
FLORES TEXTILE STUDIO
Flores Textile Studio is an interior design studio and showroom founded by Emma Pucci and Valentina Pilia that showcases handmade textiles and renowned brands that elevate one-of-a-kind craftsmanship. For Lisbon Design Week, they presented the exhibition Linho e Sal, a collection of objects made from clay cooked with salt in a handmade wood oven.
PRIME MATTER
Prime Matter is a new art and design gallery by Babled Studio that sheds light on the art of making art, the art of design and the art of being. The opening exhibition during Lisbon Design Week, entitled Xylos, focused on the versatility of wood. Anders Lunderskov and Emmanuel Babled apply their expertise in design, art, and artisanal craft to explore wood through furniture, objects, and an immersive magic cube reflecting the wonders of cabinetmaking.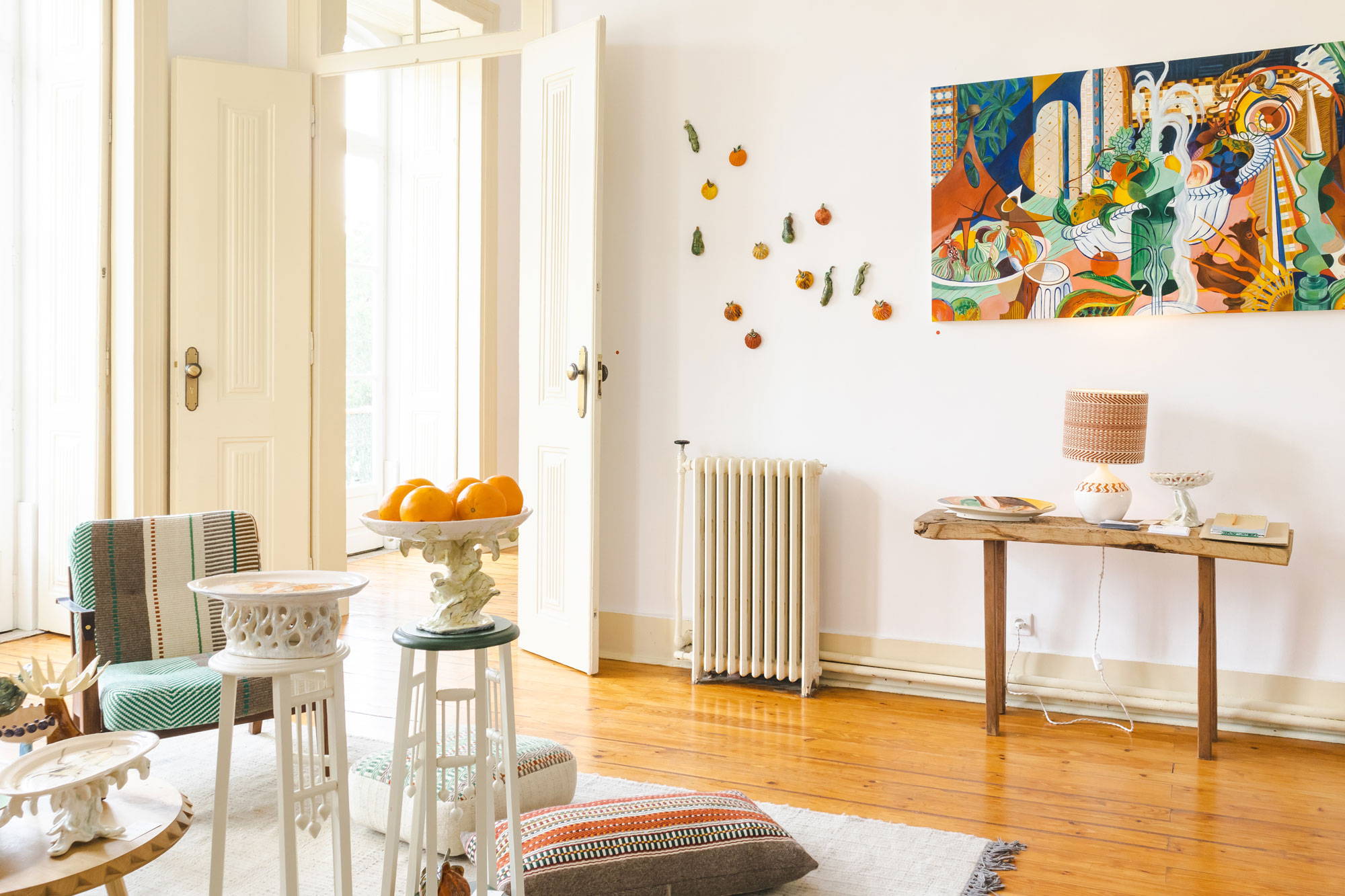 Photo by Filipa Pinto da Silva
LISBON BY DESIGN
Returning for its third edition in the intimate domestic setting of Palacete Gomes Freire, Lisbon by Design presented work created specially for the exhibition by outstanding artists, artisans, studios and galleries.