BLACK LEATHER (+ SHAKER CHAIR)
Shaker Series is inspired by the simple, honest and utilitarian approach of the movement after which it is named. Shaker Back Cushion has careful detailing, attaching to the backrest of Shaker seating with brown belting leather straps and brass buckles.
SIZE
776 FOR CHAIR
W33.5 × D2 × H26.5cm
W13 1/5 × D3/4 × H10 2/5 "
776B FOR BENCH
W40.5 × D2 × H26.5cm
W16  × D3/4 × H10 2/5 "
LEAD TIME
18 weeks. More information here.
SPECIFICATION
Available in a range of fabric and leather options with brown belted leather straps secured with brass buckles. See menus below for further material information.
This product is compatible with an interliner material that can help comply with local flammability regulations.
Crafted at the solar-powered De La Espada factory in Portugal. Designed by a creative partner and rigorously engineered with the support of our in-house product development team and expert craftspeople. Durability, comfort and aesthetics combine for a product that lasts a lifetime.
Textiles supplied by a renowned Danish partner with fabric mills in Norway, Italy and the UK. Leather sourced from tanneries in Sweden and Italy using only hides from European cattle.
DOWNLOADS
Download product-specific information from our Resource Library here.
Find care information here.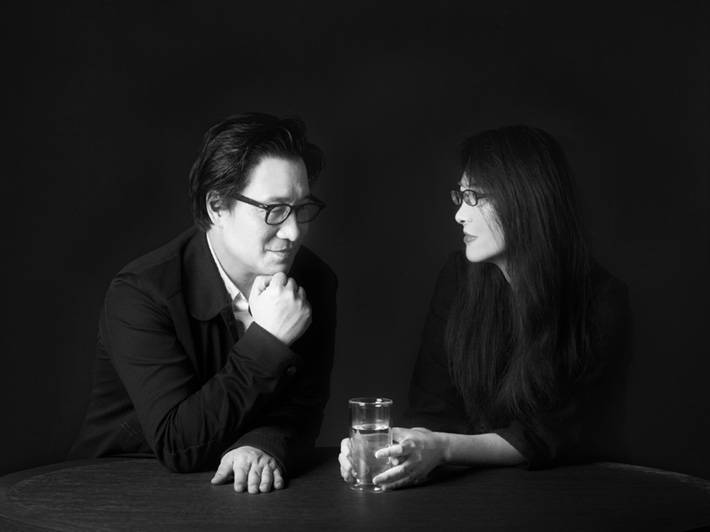 Neri&Hu is an inter-disciplinary award-winning architectural design practice based in Shanghai, China. With their product line, 'neri&hu' they seek alternatives to the normative. neri&hu is the reinterpretation of the beauty in the raw material, changing perceptions through what is revealed, examining history and its path, or capturing an ordinary scene in a snapshot.
"We're designing it in China and having it made in Portugal. Why? Because it's really just the best craft we've seen so far. What we're saying is that China needs to step out there and show the world that we can also design and create," Neri&Hu.
Our fabrics are hand selected for their luxurious touch, hardwearing performance, and rich depth of colour. The collection represents different price points, with each fabric priced from Range A through Range D.